Heidelberg Materials North America is extending its Revolve Recycled Aggregates brand through the Little Calumet Yard in Chicago and nearby Gary Yard over the Indiana state line. Both sites serve customers seeking responsibly sourced inputs for their sustainable construction projects. Heidelberg Materials is working with a strategic partner, Z Materials, to accept clean construction or demolition debris and concrete rubble at the two convenient locations, both equipped to process Revolve aggregates for use in ready mixed concrete or as base material.
"These new yards mark an important step in strengthening our focus on recycling and recycled materials in this key market," says Heidelberg Materials Vice President & General Manager, Illinois Jim Bottom. "We are excited to showcase our Revolve line of aggregate products and increase the availability of sustainable and circular solutions."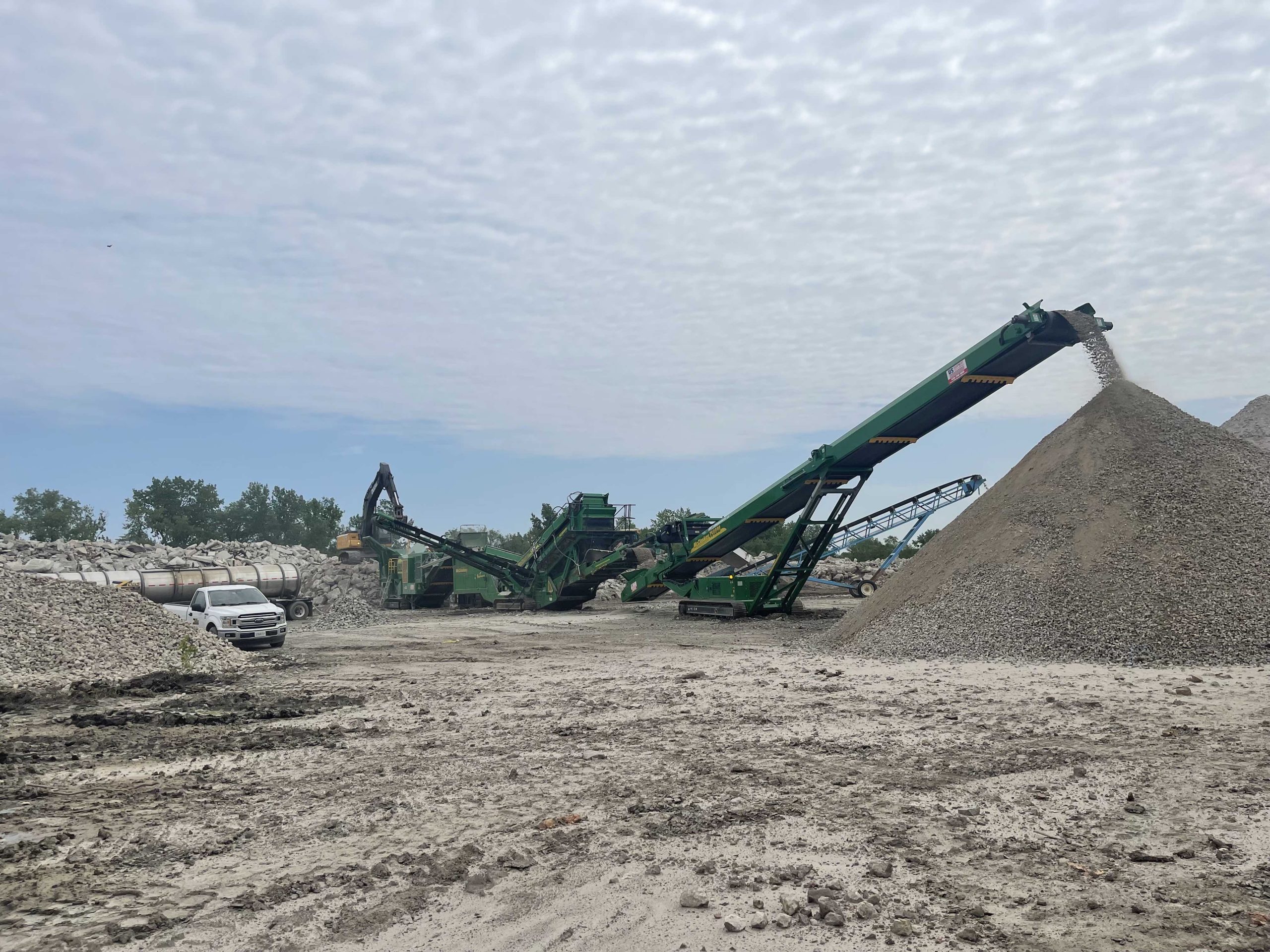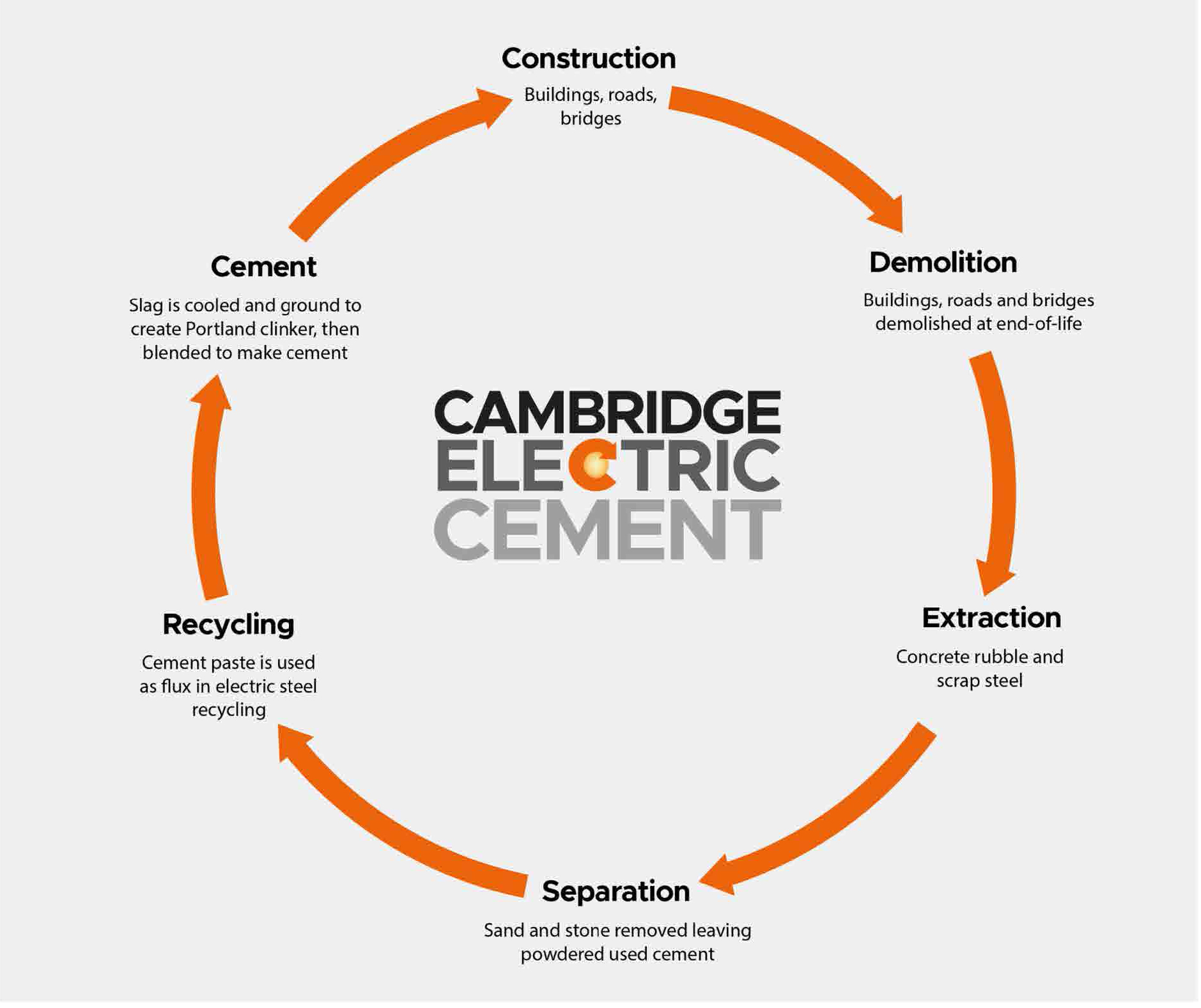 RESEARCHERS CONVERT OLD CEMENT PASTE TO NEW SLAG
The United Kingdom's Materials Processing Institute is testing the potential of converting finely graded, demolition concrete-extracted cement paste to new cementitious material using scrap steel melted by an electric arc furnace. Dubbed Cement 2 Zero and proceeding with a $7 million-plus UK Research and Innovation grant, it could prove the Cambridge Electric Cement process at commercial scale. 
Cambridge University researcher Dr. Cyrille Dunant pinpointed the chemistry at the heart of the process, noting strong similarities between ground cement paste and lime-flux used in conventional steel recycling. As scrap melts, the flux forms a floating slag, protecting the liquid steel from ambient oxygen. Once the steel material is transferred, the liquid slag is rapidly cooled, ready for grinding to a powder with chemical and binding characteristics mirroring portland cement.
"By combining steel and cement recycling in a single process powered by renewable electricity, we could supplement the supply of basic construction materials to support the infrastructure of a zero emissions world and enable economic development where it is most needed," observes Cambridge Professor Julian Allwood.
Assisting the Cement 2 Zero project with engineering, test equipment and field demonstrations are the U.K. offices of Atkins and Balfour Beatty; Celsa Steel, the country's largest concrete reinforcing steel producer; plus aggregate and concrete producers Day Group Ltd. and Tarmac.