Sources: Infrastructure Masons, Beaverton, Ore.; CP staff
iMasons Climate Accord Hyperscale members Amazon Web Services, Google, Meta Platforms and Microsoft have penned an open letter, Greener Concrete for Data Centers, imploring their industry to work together to a) Deliver a technology roadmap to decarbonize concrete; b) Set standard carbon dioxide emissions measurement baselines to measure against; c) Drive transparency through Environmental Product Declarations; and, d) Create a consistent method to calculate CO2 emissions.
"We can collectively accelerate the decarbonization of data center building construction worldwide starting with adoption and scaling of greener concrete," the technology giants contend. "We call on our industry to specify the lowest carbon concrete available while meeting structural, performance, and cost criteria."
DIGITAL INFRASTRUCTURE MATURITY MODEL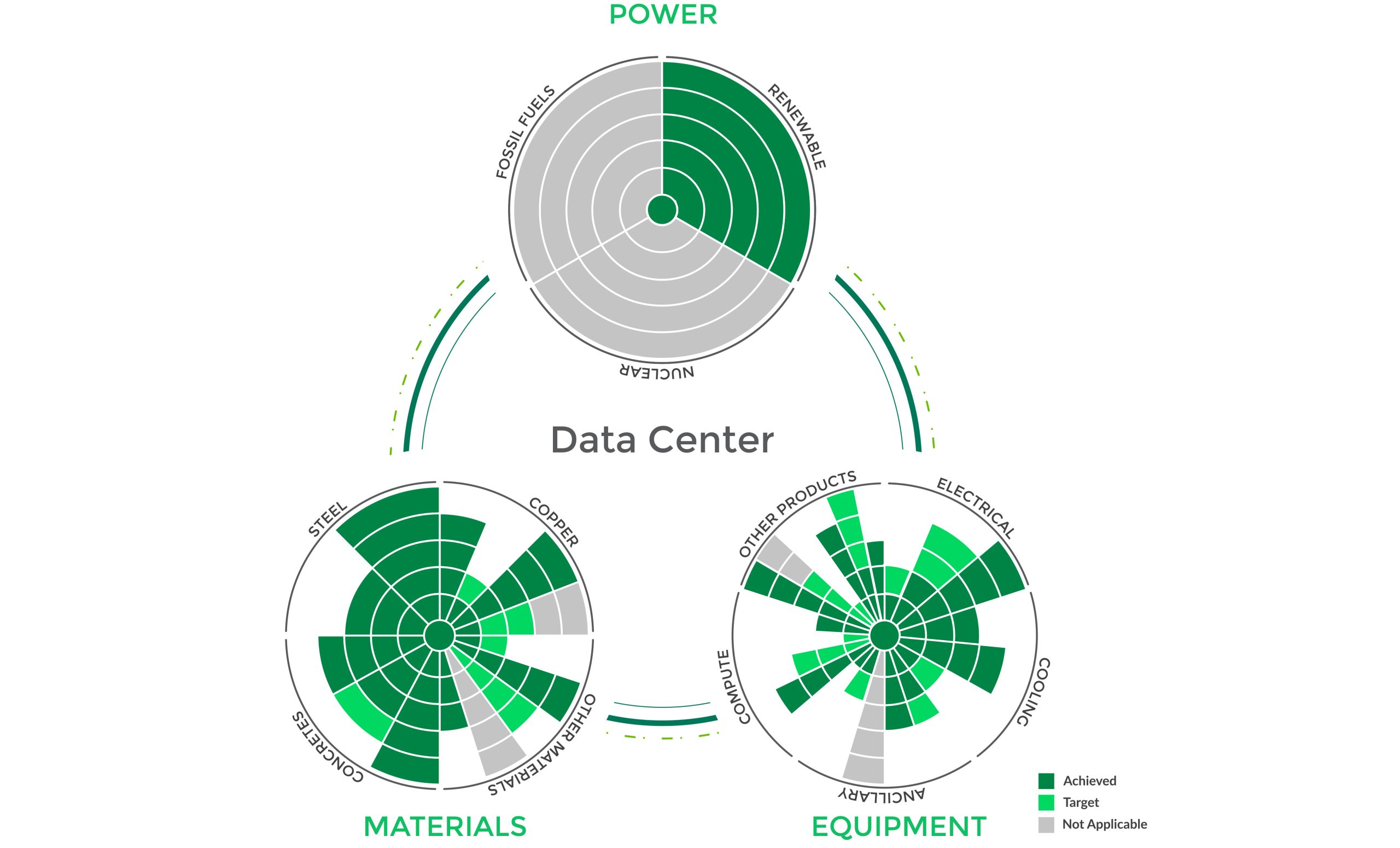 AWS, Google, Meta and Microsoft lead an organization whose seven other membership levels encompass data center owners and operators, infrastructure equipment, power or service providers, and financiers. "The iMasons Climate Accord is proud to host the Greener Concrete for Data Centers open letter as it is perfectly aligned with our collective mission," concludes Infrastructure Masons (iMasons) Chairman Dean Nelson. "Our intent is to showcase the commitment of industry leaders to help broaden the reach and accelerate the pace of adoption."
The Accord outlines three phases for data center operator and construction stakeholders to realize low-carbon concrete by taming the clinker factor (i.e. portland cement-only binder) in mix designs:
1. Leverage existing supplementary cementitious materials, namely fly ash and slag cement (2023-2027).
2. Accelerate adoption of newer or emerging material technologies, substituting portland cement with slag-based alkali activated cement, calcium sulfoaluminate binder, geopolymers, recycled glass pozzolans, and limestone calcined clay cement or LC3 (2026-2030).
3. Employ carbon capturing or sequestering cement and aggregates, graphite cement, geopolymers, and other innovations resulting net carbon negative construction products (2028-2040).
"As part of Amazon's commitment to reach net-zero carbon by 2040, we are innovating and collaborating across the industry to identify and develop new solutions to decarbonize our data center infrastructure. We look forward to working with iMasons Climate Accord, its members, and the broader industry to help accelerate and expand the availability of low-carbon concrete," says AWS Data Center Design Engineering Vice President Eric Wilcox.
"We recognize the urgency to reduce the embodied carbon of our data centers. One of the best opportunities we have is to deliver greener concrete faster through robust action across the data center industry. We invite our supply chain partners, industry innovators, and industry groups to collaborate with us to meet our ambitious sustainability goals," add Meta's Chris Malone and Doug Mouton.
Related articles
Meta Mix Model
Breakthrough Energy, Meta back Center for Carbon Neutral Concrete
Holcim ECOPact series mixes conform to Amazon Web Services data center specs
CarbonCure solidifies ties to Amazon and Microsoft founders, climate funds