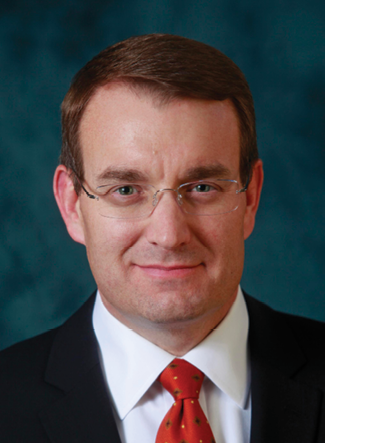 The board of Nevada-based Jensen Precast, one of the United States' largest and most respected operators in non-architectural structures or elements, has appointed Eric Jensen, 55, as chief executive officer. A Harvard Business School graduate and past National Precast Concrete Association director, he joined the family business as a teenager, a series of assignments leading to the chief marketing officer post, then president.
He succeeds founder Donald Jensen, 77, who remains chairman of the board and is widely regarded as an industry pioneer—owing to six decades of precast concrete innovation and market development. "Eric has been in the precast concrete world his whole life and quickly demonstrated the curiosity and aptitude to understand our products and how our customers benefit from them," he affirms. "He is a strong leader with a passion for the industry and a clear vision of where to take our company next. Eric has always had an eye on the future and how our business can continue to succeed. He has embraced technology and implemented ways to modernize."
Jensen Precast employs more than 1,000 at facilities in Arizona, California, Hawaii, Nevada, Oregon, and Washington, including engineers, product developers, estimators, quality control managers, sales experts, safety managers, production workers, and delivery drivers. The company provides products and services to leading engineering firms and contractors to address stormwater, wastewater, energy, transportation, communication, and agriculture infrastructure needs.
"Our mission is to help build the infrastructure we all rely on, in the communities we serve, with products that provide the safest, most efficient, and cost-effective application while optimizing their long-term service life," says Eric Jensen. "Our talented team makes this a reality. I am humbled to work with such a dedicated group. We try very hard to create a safe, positive, and stable working environment where everyone can contribute to our mission while learning and growing in a way that is meaningful to them.
"We have invested significantly in tools, training, and processes to provide our customers with faster lead times and precise due dates and delivery dates. They expect the products we provide will always meet the requirements of their plans and specifications."
Denver-based Summit Materials Inc. has appointed Karli Anderson as executive vice president, chief People and Environmental, Social, Governance officer and head of Communications. The move adds human resources to her duties and expands her prior assignment as head of Investor Relations, the department she oversaw upon a 2019 arrival.
"Karli has been a true change agent, effectively driving commitments across the business and making sustainability part of our value proposition. I have full confidence she will bring that same level of transformation and excellence to human resources and communications," says Summit Materials CEO Anne Noonan. "Karli is uniquely positioned to assume leadership of these essential functions given her deep experience leading human resources policies and programs at her previous employer and tenure as a compensation committee chair of a public company board of directors."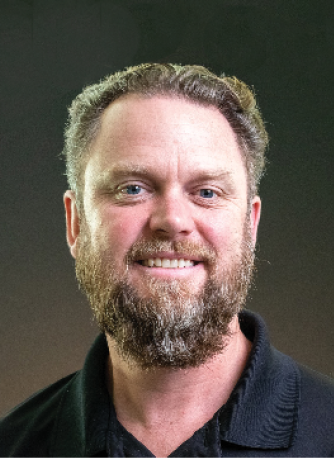 Peter Lemon has taken the helm of Graniterock, northern California's top independent aggregates, ready mixed concrete and road building operator. He succeeds President and CEO Tom Squeri, who led the Watsonville-based producer and contractor since 2012 and remains a director.
"I am honored to continue build[ing] on our achievements of the past 123 years," says Lemon, and "committed to leading this organization to deliver value to our customers and community through our combined purpose of high quality products and construction services."
The Monterey, Calif. native began his Graniterock career in 1998 as a summer intern while studying civil engineering at University of California, Davis, ultimately earning a B.S. and professional engineer certification. After three summer internships, Lemon joined the Graniterock Construction Division; estimator and project engineer/manager duties led to a 2008 appointment as private works area manager, tasked with developing San Francisco Bay Area commercial building accounts. Four years later, he was tapped to run the flagship A.R. Wilson Quarry, overseeing a 100-plus member team and series of capital projects totaling just over $100 million. An appointment as vice president of Logistics served as a bridge between the Wilson operation and C-suite.
"Not only does Peter bring an incredible mix of engineering and business expertise to the chief executive role, his passion for Graniterock and our people is unsurpassed," affirms Marianne Woolpert, director and major shareholder. "The board is fully confident in his ability to continue building on Graniterock's legacy in the construction industry and in the communities where we live and work."
Sunroc, a Mountain State subsidiary of Utah's Clyde Companies, recently closed on the assets of J.K. Merrill & Sons, Pocatello, Idaho aggregate producer. J.K. Merrill & Sons started road building construction services in the mid-1950s and began mining aggregate in 1995. Over the decades, the business has grown to employ 25 and provide construction materials to municipalities, transportation agencies, and businesses surrounding Pocatello. The transaction will see a rebranding of aggregate operations under the Depatco banner.
"J.K. Merrill & Sons is a natural fit," says Sunroc President Mark Elder. "With an alignment in company values and the ability to bolster our sales of aggregates in eastern Idaho, joining forces makes sense for both parties. We're proud to bring J.K. Merrill's employees on board."
"Family, quality, and safety are paramount to J.K. Merrill as well as Sunroc," adds Lloyd Merrill, director and president. "We look forward to continuing to provide all our current and future customers with the same quality products as well as unrivaled service."
Directors of MDU Resources Group, Bismarck, N.D. have named Brian Gray president of construction materials subsidiary Knife River Corp., where 36-year veteran David Barney remains chief executive officer. With a Knife River tenure just shy of 30 years, Gray has headed the producer's Northwest Region for a decade and overseen seven bolt-on acquisitions since 2018, most recently a deal for Oregon's Baker Rock Resources.
His appointment anticipates MDU's tax-free spinoff of Knife River by mid-year. "Dave and Brian have extensive business and leadership experience, and the board is confident they will continue to do an excellent job leading the organization as Knife River transitions to a stand-alone, publicly traded company," says MDU Chair Dennis Johnson.
"Brian has a strategic mindset that has driven strong growth in Knife River's Northwest Region," adds MDU CEO David Goodin. "His business development experience complements Dave's. They will make a great team leading Knife River to continued success, providing shareholders with attractive returns while ensuring the company continues to serve customers, communities and employees."
Separately, Knife River Vice President of Business Development Nathan Ring will become chief financial officer, effective upon the spinoff. "His financial acumen, leadership skills and energy have been a benefit to MDU Resources, and in recent years Knife River has leveraged those talents to continue to grow through acquisitions and organically," notes Goodin.
A certified public accountant, Ring has more than 20 years of experience with Knife River and MDU Resources. Among previous roles with the producer and utility operator, he served as vice president, controller and chief accounting officer, following a CFO tour for a regional bank in Bismarck.
Holcim US has grown its Front Range market presence with the acquisition of an aggregate operation from J-2 Contracting Co., one of Colorado's premier general contractors. The deal strengthens Holcim's role as a long-term, reliable aggregate supplier in one of its fastest-growing markets. It includes substantial reserves accompanying a fully permitted and operational sand & gravel site near Greeley, operating as Scout Island Facility under West Central Region General Manager Nicholas Lott. The site offers full range of screened, crushed and washed construction aggregate products.
"The addition of this operation ensures we will continue to provide remarkable products, spanning dozens of applications, ranging from ready mixed and precast concrete, asphalt and base material for street and road construction for years to come," says Holcim US Mountain Region Head Chance Allen.
Minnesota-based precast, prestressed producer Wells has promoted two veteran team members to positions that will enhance product offerings, naming Doug McCarthy as vice president of Product Development and Chris Dewanz as director of Technology Integration. Wells is strategically growing its resources by improving technology and investing in dedicated product development resources to meet the evolving needs of its building partners.
"Doug is an expert in all aspects of the building process and has been a vital part of Wells' operational success for many decades," says Senior Vice President and Chief Strategy Officer Kimberly Wacker. "We're confident his leadership will keep Wells at the forefront of our industry and make new leaps into future building solutions for the AEC industry."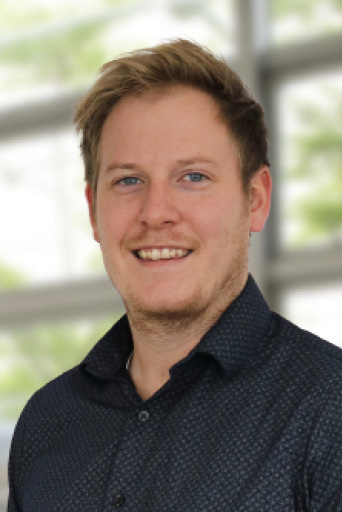 A Wells team member for 30-plus years, McCarthy previously ran all Mountain States region operations and joined the Product Development team in 2020. In his new capacity, he will strategically grow the group to address the challenges facing all stakeholders in the building process, actively driving product development and exploring how Wells can inventively support the marketplace in new ways.
Dewanz arrived at Wells as a design engineer and later transitioned to BIM manager. As director of Technology Integration, he and colleagues will work Construction and Engineering leads to ensure seamless operations and a consistent client experience across the producer's divisions and regions.
Concurrent with the Product Development focus, Wells management is prioritizing Technology Integration functions. "The decision to create a dedicated team came easy when we looked at the growing importance of technology in the building process," notes Vice President of Engineering and Drafting, Midwest Region Jon Feist. "Chris and his group are helping Wells improve collaboration and modeling throughout the design-build process. It's an important step toward enhancing our internal abilities to create greater success for our partners and projects."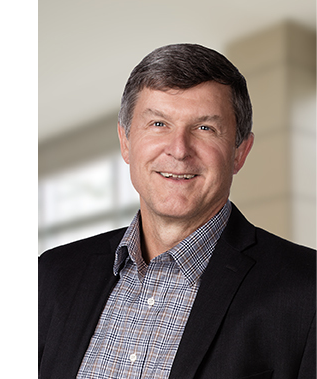 Separately, Wells announced the retirement of vice president of Sales, Midwest Spencer Kubat. e He He joined the producer in 1980, ahead of the company's pursuit of architectural building market opportunities. Most recently, he has transitioned from day-to-day client support to strategic endeavors, topped by the 2019-2020 acquisition and integration of the Rocky Mountain Prestress and Spancrete businesses.
"Spencer was instrumental in pushing Wells into the high-end architectural building solutions market that we are well known for today," affirms Wells Midwest Division President Greg Roth. "He put quality and service at the core of everything he did internally with teammates and externally among numerous relationships with some of our largest repeat clients."
"I've gained a second family through my coworkers and client partners who put their trust in Wells and in me, I know these relationships will last well into the future," adds Kubat. "The Wells sales team across all of our regions are some of the best—I'd put them up against any in the country."
Oldcastle APG, a CRH company, has acquired the bagging assets of Grant County Mulch, a leading source of mulch, soil and decorative stone based in Petersburg, W.Va. Five facilities and other acquired assets will operate within the Lawn & Garden division.
"We are pleased to welcome Grant County Mulch's highly complementary resources to our portfolio," says Oldcastle APG President Tim Ortman. "The addition of its solutions capability to our Lawn & Garden business will help strengthen our competitive positioning in the Mid-Atlantic US while enhancing our ability to serve customers across the country."
With bagging and distribution locations throughout the Mid-Atlantic region, Grant County Mulch's geographic platform will enable the Oldcastle APG Lawn & Garden business to deepen its manufacturing footprint and provide solutions to a broader customer base. Established in 1986, Grant County Mulch quickly earned a reputation as a leading supplier of high-quality landscaping products including hardwood or color-enhanced mulch, potting soil, pine nuggets, compost and stone. Its commitment to developing premium packaged products and environmentally conscious processes further supports Oldcastle APG's dedication to producing comprehensive and sustainable solutions. Grant County Mulch will retain its bulk products operations and facilities.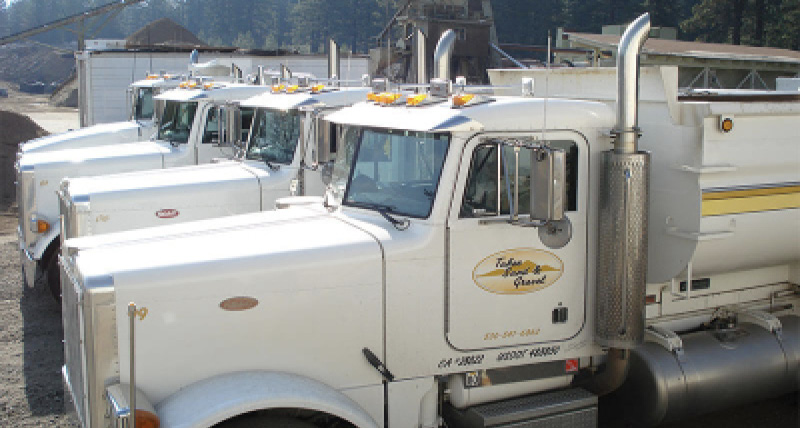 Rochester, Minn.-based Outdoor Living Supply capped a dealmaking flourish with the late-2022 acquisition of California-based Tahoe Sand & Gravel. Steve and Roxanne Harding founded the South Lake Tahoe bulk material, hardscapes and masonry supply distributor in 1981 as a two-person, one-truck operation. Their commitment to providing "good friendly service" has netted long-term homeowner and contractor relationships plus sustained growth in the Lake Tahoe basin and surrounding area. The Hardings will remain at the helm, ensuring continuity and consistency for customers and supplier partners.
"We are excited to welcome the entire Tahoe Sand & Gravel team to the OLS family of companies. Steve and Roxanne have built an outstanding family business and their unwavering customer service focus has helped establish them as the area's go-to resource for bulk, landscape and masonry supplies," says OLS CEO Brian Price. "Tahoe Sand & Gravel is the perfect complement to our other branches in this market—Parker Hardscapes in Reno, Nevada and The Rock Garden in Truckee, California. I look forward to seeing what this powerful trifecta will be able to accomplish."
Transactions involving Parker Hardscapes and Rock Garden, both in the first half of 2022, foreshadowed three related fourth-quarter acquisitions OLS announced just ahead of Tahoe Sand & Gravel: Bedrock Landscape Supply LLC of Las Vegas, Geobunga of Honolulu, and LandCare Associates of Madbury, N.H. Earlier the year, OLS closed on Back Yard Living of Abingdon, Mass.; Bulks Landscape Supply of Marietta, Ga.; Edgefield Plant & Stone Center of Greensboro, N.C.; Norristown Brick of Pennsylvania; and, Stone Garden of Wilmington, N.C.
System Pavers of Santa Ana, Calif., a key player in outdoor living design and installation, has launched its Outdoor Store site with an eye to creating a unique, one-stop shop for homeowners looking to elevate their exterior spaces. From design and install to the personalized elements that bring a space to life, System Pavers is rethinking the way homeowners can achieve their dream outdoor space. The online retail portal features a handpicked selection of quality outdoor living accessories ranging from concrete fire pits to luxury patio furniture.
Outdoor Store is primed to keep up with industry trends and product demand, says Senior Director of Performance Marketing J.P. Carter, adding "We are focused on curating a product suite that meets the priorities of homeowners across all of our markets. We continue to capitalize on the opportunity to push our industry forward by investing in technology and providing a comprehensive outdoor living experience. Our homeowners have always identified and prioritized what makes their outdoor space the perfect sanctuary. Our goal is to ensure we have all the furnishings and accessories needed to not only design and build a dream backyard but also deliver the final items that make the space feel complete."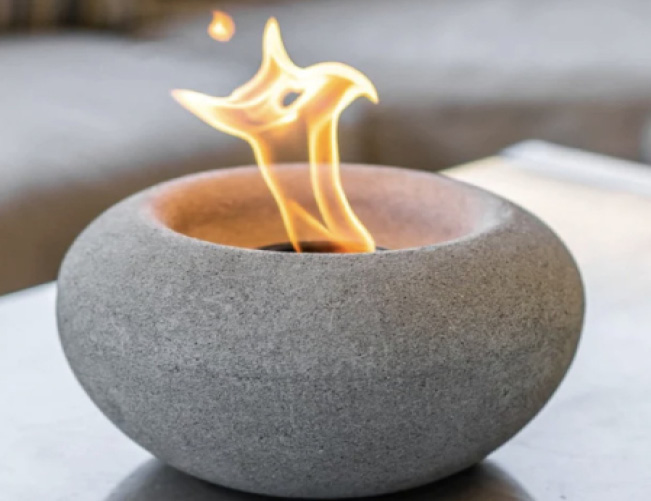 "This announcement aligns with our overall mission to integrate technology into a historically traditional industry and focus on driving innovation with each new project," adds System Pavers CEO Syed Zaidi. "Homes are often our biggest investments, and we believe our clients deserve an end-to-end solution, making their experience easier and more accessible. The e-commerce site differentiates System Pavers as we can give our clients a unique experience, simplifying the process from the design phase to final product."
Rock Pros USA, a Southwest supplier of decorative rock for commercial and residential landscaping, has acquired Tucson, Ariz.-based Kalamazoo Materials Inc., positioning the suitor with 13 quarries boasting 18 unique colors. "We are thrilled to make Kalamazoo part of the family," says Rock Pros Founder and Principal Kelly Shepherd. "This acquisition enables us to expand our service territory and offer clients across the Southwest a huge array of gorgeous colors and world-class service."
An industry veteran of nearly 25 years, Shepherd co-founded Granite Express in 1998. Renamed Rock Pros in 2019, the producer mines and supplies high-quality decorative landscape rock, construction aggregates and gravel, rip rap and boulders for commercial and residential landscaping. On the heels of the Kalamazoo transaction, Rock Pros serves four states: Arizona, California, Nevada and Utah. Thanks to the Kalamazoo Materials deposits, clients will have more color options for their projects, from browns and reds to golds and greys and everything in between.
"This acquisition will bring together Rock Pros' strong customer service and operational expertise with Kalamazoo's extensive product offerings," Shepherd observes. "Kalamazoo chose its quarries for their unique color and long-term reserves. Now under the Rock Pros umbrella, clients across the Southwest will benefit from many new options to fit any industrial or residential project. We believe we will be stronger together."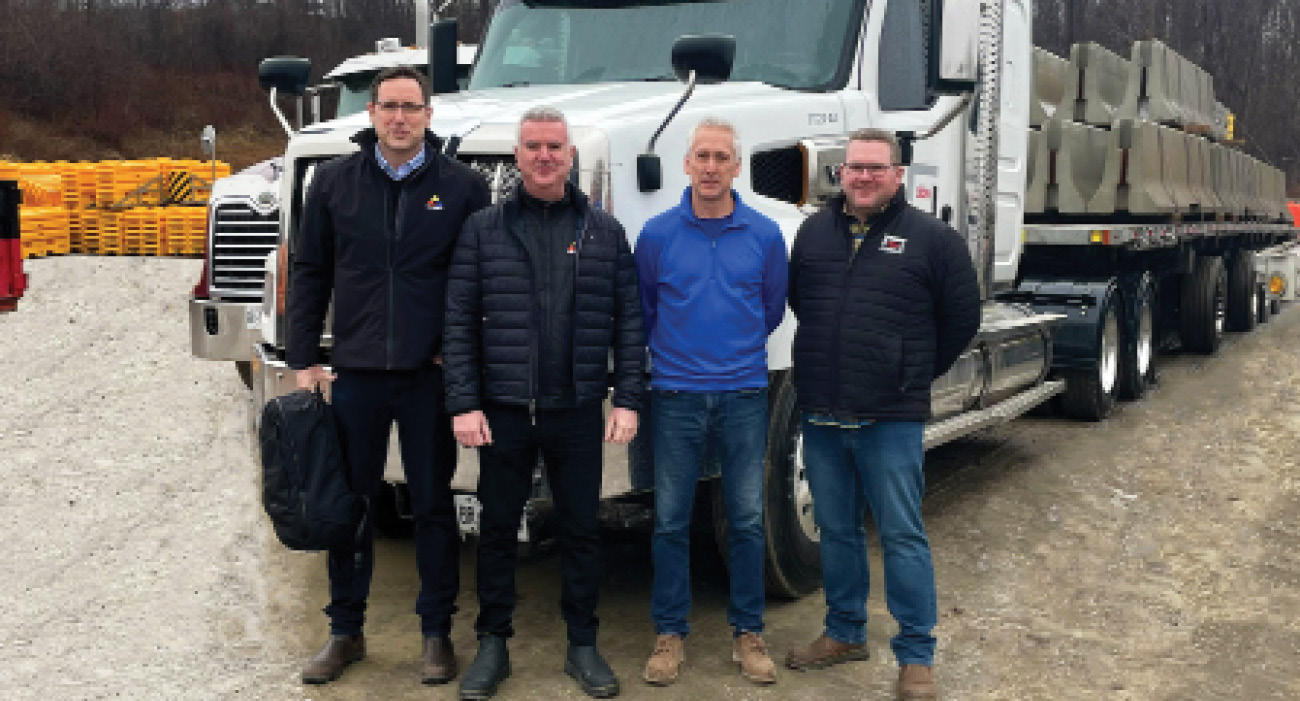 WORK ZONE SAFETY GROUP
Work Zone Safety Group, a top global temporary traffic and safety solutions specialist, has acquired Ontario Barrier Wall, Bradford, through its Ramudden Canada subsidiary. 
OBW is one of the leading rental companies in traffic safety and worker protection within the Ontario marketplace and brings depth plus leading products or solutions to the WZSG portfolio.
"OBW has a solid reputation with clients and is highly respected in the industry. This addition makes our group truly full service with access to temporary concrete barrier walls, end treatments and attenuators, along with OBW's large and modern traffic safety rental fleet," says Ramudden Canada CEO James Delamere. The addition of OBW Equipment continues to solidify the Ramudden Canada platform as the leading provider of traffic management and traffic safety specialists in Ontario, he adds.
With a payroll exceeding 4,000, WZSG operates traffic services companies in 12 countries including AVS (Germany), Chevron Traffic Management (UK), Fero (Belgium, Netherlands), Ramudden (Nordics) and includes HRS (UK) a company focused on digitalizing mobility and safety at roads and in work zones. OBW Equipment launched in 2009 to provide a one-stop-shopping solution when dealing with traffic safety and worker protection within the Ontario marketplace, including signage, delineation, temporary concrete barrier walls, water-filled barrier walls, guide rails, end treatments and energy attenuators.