The Department of Commerce's National Institute of Standards and Technology is assisting ASTM Additive Manufacturing Center of Excellence (AM CoE) development of a "Roadmap for Advanced Technologies for the Digitalization of the Construction Industry."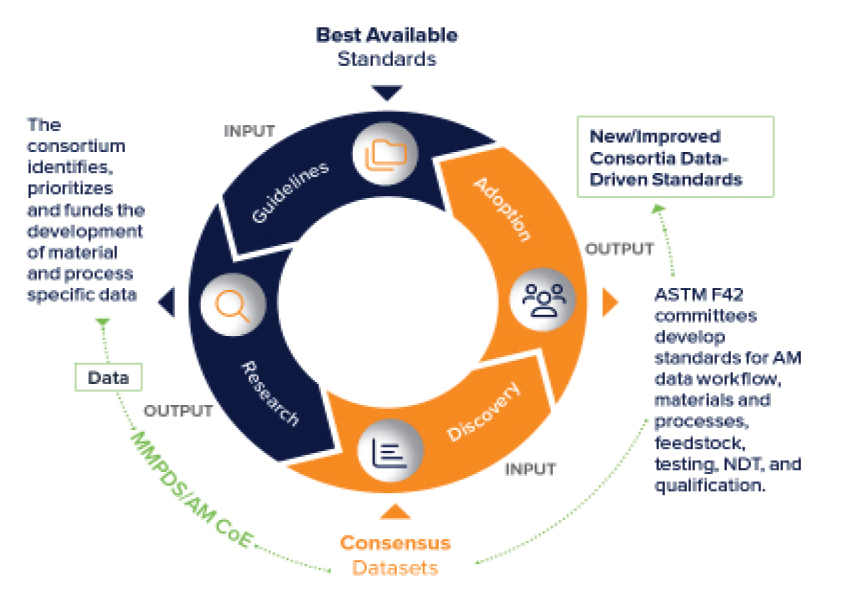 The agenda for a workshop late last month at ASTM headquarters outside Philadelphia called for brainstorming sessions on the current state and desired future state for the construction industry, research & development needs, timelines and action items, plus challenges and opportunities associated with industry digitalization. Officials from construction, government, and research organizations were set to participate, along with ASTM technical committee representatives. Digitalizing the construction sector stands to improve U.S. manufacturing innovation and competitiveness, ushering such benefits as increasing productivity and safety; reducing carbon footprint, material waste, and reliance on labor; and, creating a green and sustainable industry. AM CoE officials envision a roadmap focusing on:
Advanced Technologies: Additive manufacturing, robotics and automation, big data;
Internet of Things: Artificial intelligence, simulation, augmented reality, and cybersecurity; and,
Key Applications: Sustainable buildings, smart infrastructures, mass housing, disaster response, pandemic preparedness, and construction in space.
"Digital construction is expected to have a major impact on manufacturing innovation and competitiveness," notes ASTM International Vice President of Global Manufacturing Programs Mohsen Seifi, Ph.D. "This roadmap will play a crucial role in the adoption and implementation of digital construction moving forward."
AM CoE is a collaborative partnership representing industry, government, and academia to conduct strategic R&D to advance additive manufacturing standardization. It also aims to accelerate additive manufacturing development and adoption through training and certification programs, and providing market intelligence, business strategy, and advisory services through ASTM subsidiary Wohlers Associates.