Sources: Cemex S.A.B. de C.V., Monterrey, Mexico; CP staff
The first electric mixer truck emanating from a global Cemex and Volvo Trucks partnership will be based at the producer's Spandau plant in Germany's capital city, equal to a full day of inordinately quiet duty cycles on a single top-up charge. Officials unveiled the Volvo FMX mixer in Berlin earlier this month, advancing a 2021 agreement to improve productivity and reduce carbon emissions through electromobility solutions for off-, on/off- and on-highway equipment.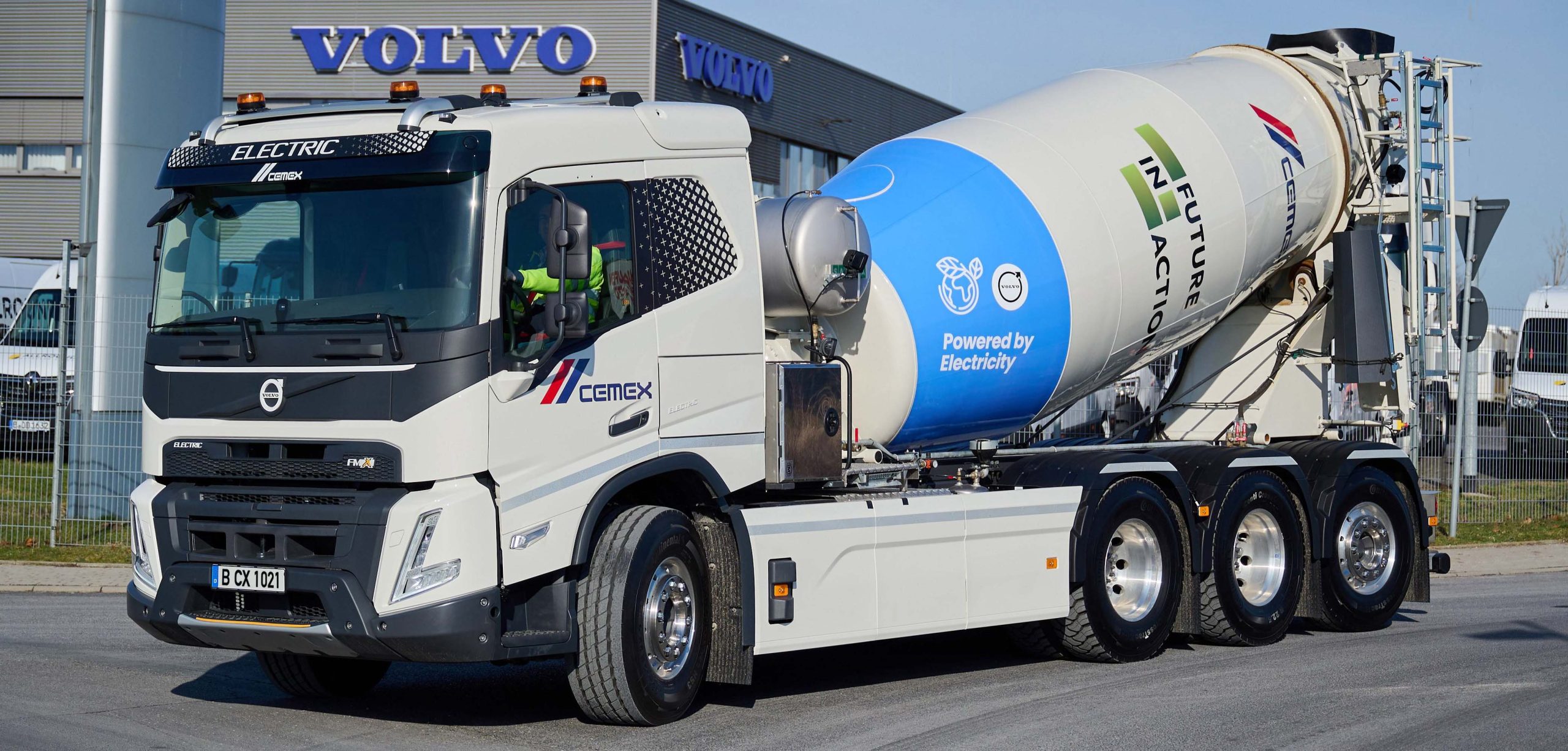 "Our partnership with Volvo has tremendous potential to contribute to the decarbonization of our business," says Cemex CEO Fernando González. "Rolling out our first fully electric ready-mix truck is a strong progress in that direction. Cemex is committed to becoming a net-zero CO2 company; innovation and collaboration are at the core of this commitment."
"Both our companies have ambitious sustainability targets," adds Volvo Trucks President Roger Alm. "Together we will work to implement CO2-neutral transport in the construction industry. Our electric trucks are zero emissions and their silent operation also provides a better environment for people working at construction sites, as well as for residents living in the city."
Cemex and Volvo Group are founding members of the First Movers Coalition. Backed by the World Economic Forum and U.S. Special Presidential Envoy for Climate, it facilitates purchasing commitments that create market demand for low-carbon technologies. Under its Future in Action program, Cemex recently updated its CO2 reduction goal, equating to 430 kg CO2 per metric ton of cementitious materials shipped. Volvo Trucks sports the most complete electric vehicle lineup in the global truck industry, with 16- to 44-ton models. It envisions electric power for half of its annual truck deliveries by 2030.
Related articles
Holcim flagship books first Liebherr electric mixer truck order
National Cement parent drives carbon emissions-free mixer project
Oshkosh reveals next generation S-Series, electric prototype mixers