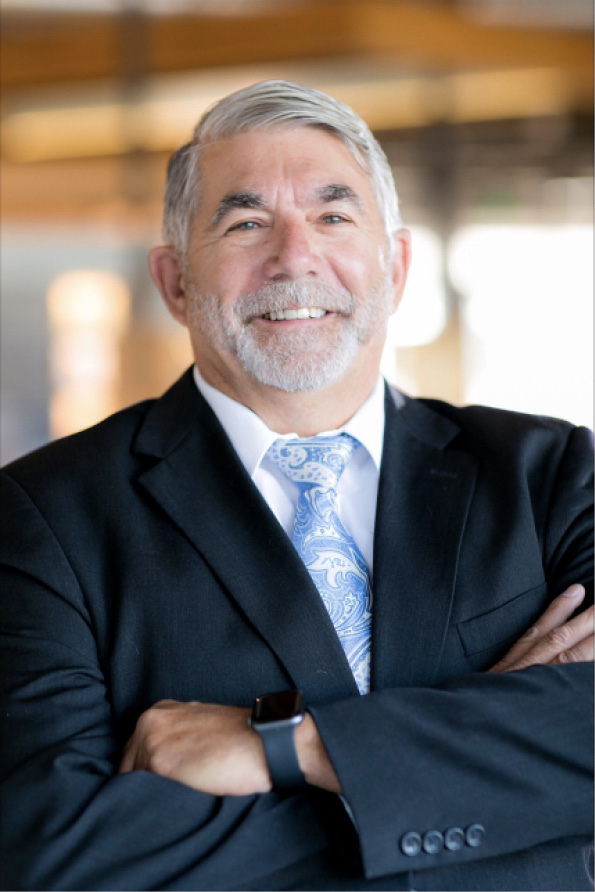 Steve Friess of Indianapolis-based Milestone Contractors, LP was elected American Concrete Pavement Association (ACPA) chairman of the board at the organization's 59th annual meeting, held late last year in Nashville. He takes the helm at a time when the paving industry is poised for at least $350 billion over five years in highway and bridge funding as part of the Infrastructure Investment and Jobs Act (IIJA).

"We in the industry need to seize the moment. As an association—and as individual employers—we must commit to formally training our workers and leaders so they are positioned to have the ability to meet the upcoming demand," says Friess. "Certification, which is being increasingly specified for projects, is key. For example, plant operator training that satisfies the Federal Aviation Administration's P501 'Portland Cement Concrete Pavement' specification will ensure a continually improved product."

Friess knows all about improvements to concrete products and pavements. He's been in the industry for 35 years, beginning his career at Anthony Allega Cement Contractor Inc. in Cleveland, Ohio. Moving to the McCarthy Improvement Co. in the mid-2000s, he served as operations manager and Southeast division manager before taking a position with Milestone Contractors, where he is now the vice president of Concrete Operations. Milestone Contractors is owned by Heritage Construction + Materials (HC+M), a collection of companies with core capabilities in transportation and infrastructure that has diversified into areas that include concrete. Friess has been instrumental in leading development of the concrete arm of the business.

"I'm a 'concrete' guy," he affirms. "While Milestone has more than 50 years of experience with asphalt, I was part of a team that came together in the early 2010s to develop the concrete paving portion of our business. We've enhanced our concrete offerings so dramatically that, I'm proud to say, we're the only concrete paving contractor in Indiana who has an accredited AASHTO R-18 and ASTM C1077 concrete testing lab."

Milestone's lab tests performance-enhancing materials, including liquid fly ash, E-5; CarbonCure concrete specimens are on deck. The contractor has also participated in Indiana Department of Transportation and Purdue University investigations as part of their Joint Transportation Research Program, helping further industry knowledge in areas such as full-depth repair and testing concrete capable of melting snow or charging electric vehicles.

ASSOCIATION DUTY
Friess became more involved with the American Concrete Pavement Association four years ago, serving first as treasurer and third vice chair, then moving to first vice chair by 2022—the same year he was named chairman of the board. He is set to help the association navigate several of the critical challenges the industry currently faces.

A major focus of the organization under his chairmanship will be to continue progress on improving concrete's sustainability. "The ACPA will be pushing for more contractor members and continuing a focus on education. Each seminar and education session we host helps the industry get better," Friess observes. "My personal mantra, and the mantra at Milestone, is to 'improve lives one road and bridge at a time.' A contribution to sustainability I and my company have been heavily involved in is developing performance mixes to reduce cementitious content, and we've had some significant successes in that regard. We're seeing strong, durable mixes that contain a total of only 350 pounds of cement per cubic yard, when combined with fly ash—a reduction, over time, of hundreds of pounds."

Diversity, equity and inclusion (DEI) is another ACPA effort Friess will help spearhead. "DEI is so important. By increasing diversity in the industry, we've been able to incorporate ideas that have made us better. Having new voices can help push change and take us into areas where, previously, we might have been uncomfortable," he explains.

As part of its sustainability initiatives, but also to help the country face severe weather events, ACPA will emphasize pavement resilience in 2023 and beyond. Resilient infrastructure exhibits the ability to recover after a disruptive event, reducing future reconstruction costs as well as future societal costs associated with the inability to use the infrastructure during rescue, recovery and rebuilding. Concrete is better able than asphalt to maintain its load-carrying capacity during and after flooding events. It has also proven its superior durability on roadways and airfields across the nation, many of which boast 50, 75 or even 100 years of service.

"One way I'll lead the charge at the ACPA is by working with the team to promote our success stories—especially those about long-lived concrete roadways," notes Friess. Helping spread the word about concrete's longevity will help increase the use of a material that saves taxpayer dollars, conserves natural resources, reduces greenhouse gas emissions and frees up state resources to pursue other infrastructure projects, he adds.