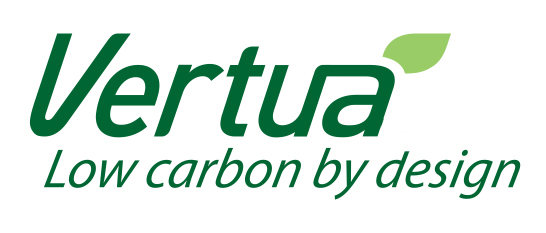 Cemex USA has delivered more than 1 million yd. of Vertua for public and private projects in California, where the lower carbon mix recently debuted as part of the producer's Future in Action program. When measured on embodied carbon metrics, Vertua offers carbon dioxide emission reduction of at least 30 percent against ordinary portland cement concretes. Golden State customers have used the material for Los Angeles Basin and Bay Area commercial buildings; Interstate Corridor Express Lanes in San Bernardino; plus entertainment and multi-use venues such as San Diego State University's Snapdragon Stadium.
"We are committed to reducing the impact of our operations and products," says Cemex USA President – California Region Francisco Rivera. "With Vertua, our customers can join the journey to build a better future using concrete designed to address climate change and deliver the high-quality performance they expect from Cemex."
The producer has expanded Vertua availability to its other operations over the past year, consistent with corporate sustainability goals for Cemex S.A.B. de C.V. global operations. With 2030 targets and 1990 baselines, the goals are led by a) a 47 percent CO2 emissions reduction per ton of cementitious material delivered, and b) promotion of concrete exhibiting a carbon factor 35 percent lower than conventional mixes.
GLOBAL STANDARD MET
The Science Based Targets initiative (SBTi) recently validated corporate Cemex decarbonization goals for alignment under its new 1.5°C scenario, the most ambitious pathway defined for the industry. The producer's Future in Action program recognizes emissions reduction opportunities in production processes as well as the entire life cycle of products. Future in Action focuses on achieving sustainable excellence through climate action, circularity, and natural resource management with the primary objective of becoming a net-zero CO2 company; concentrating on the pillars of Sustainable Products, Decarbonizing Operations, Circular Economy, Water and Biodiversity, Innovation and Partnerships; and, Green Economy Promotion. 
The revised Cemex S.A.B. de C.V. figures align with SBTi's Cement Science Based Target Setting Guidance, issued in September 2022. The document outlines greenhouse gas emissions reduction thresholds with which cement and concrete producers can abide an SBTi climate change scenario where global temperature rise this century is limited to 1.5°C.
The Western world's largest concrete producer and a global leader in portland cement, Cemex accelerated decarbonization efforts in 2021 through Future in Action. The producer has since reported record-breaking GHG emission reductions, justifying pursuit of a more accelerated pathway to 2030 targets.
"The building materials industry must be at the forefront of decarbonizing the built environment," says Cemex CEO Fernando González. "We are committed to being leaders on the path to net-zero through relentless innovation and aggressive targets that are backed up by meaningful and measurable progress. The SBTi's validation is clear evidence of this. Through Future in Action, we are reducing carbon emissions in every part of our value chain and providing customers with lower carbon products so they can also be part of the solution."
"Climate science tells us that we need rapid and deep emissions cuts if we are to achieve global net-zero," adds SBTi CEO Luiz Amaral. "Cemex joins the growing list of companies cutting emissions across its entire value chain in line with science and it is playing its part in limiting warming to 1.5°C."