Sources: Holcim US, Chicago; CP staff
Amazon Web Services has approved Holcim ECOPact concrete mixes for a series of northern Virginia data centers in which Baker Concrete Construction or HITT Contracting will perform slab and structural work. The specification abides a new AWS standard for such facilities built in the U.S., whereby mix designs' embodied carbon metrics are at least 20 percent below those of conventional concrete. Virginia data center concrete schedule mixes are nearly double that performance threshold.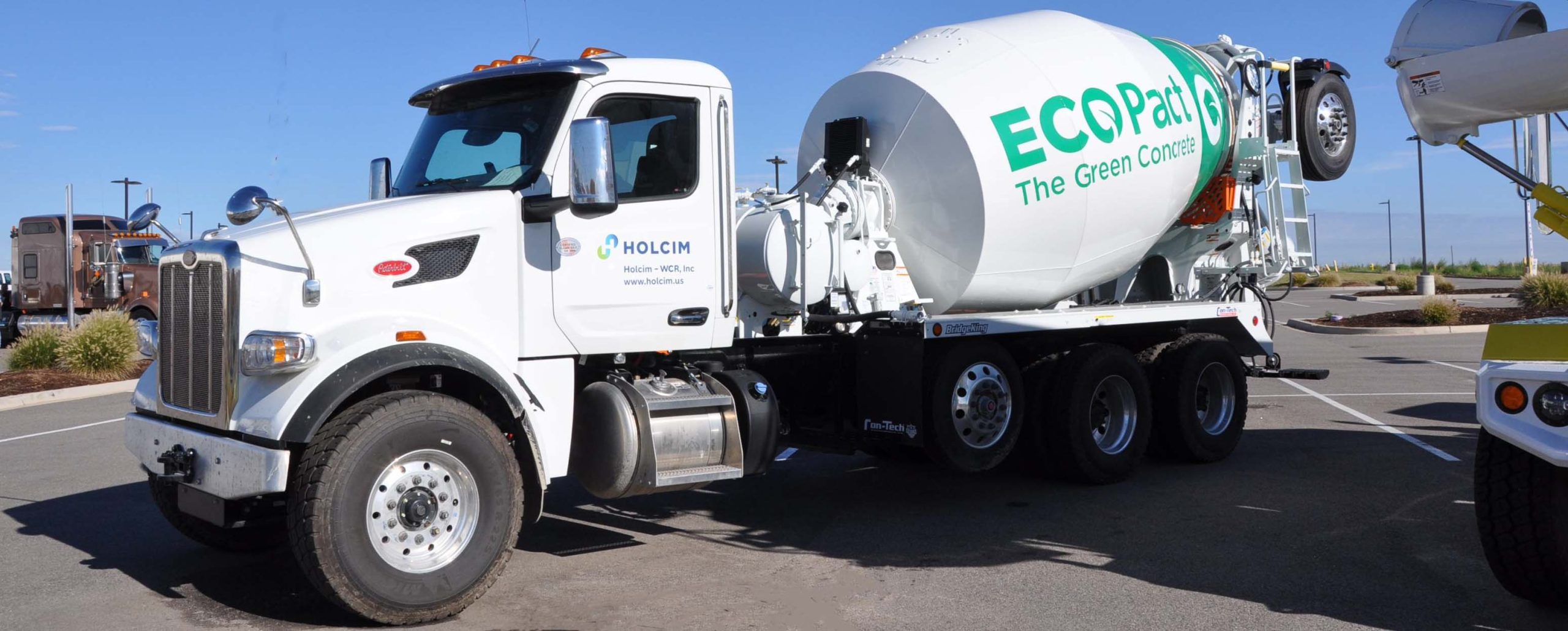 "New ideas, new technologies and new requirements are changing the ways we design, build and grow," says Holcim US Mid-Atlantic Regional Head Cedric Barthelemy. "AWS and Baker Concrete Construction are known for bold thinking across business models, which extends to the companies' respective approaches to sustainability. Our partnership pairs AWS' experience in data warehousing and our expertise in designing low-carbon concretes to ultimately result in contributing to a more sustainable built environment."
Following a science-driven approach, he adds, Holcim is transforming building industry standards. Accelerating the use of low-carbon building materials is essential for the global cement, aggregate and concrete operator to meet its 2030 climate target of reducing GHG Protocol-defined Scope 1 and 2 emissions per ton of cementitious materials by 25 percent, using a 2018 baseline.
"As part of The Climate Pledge, Amazon is committed to reaching net-zero carbon emissions by 2040—10 years ahead of the Paris Agreement," notes AWS Data Center Procurement Head Gurmeet Sethi. "To help meet that commitment, AWS is focused on continuous sustainability-related innovation across our global infrastructure, and forging industry collaborations with companies like Holcim is one way we can do that. This will both allow AWS to further reduce carbon emissions associated with building of our data centers and create new opportunities to build infrastructure more sustainably across the region."
Accelerating innovation to create more sustainable options of building materials has been a driving force behind the partnership. Along with HITT Contracting and Baker Concrete Construction, Holcim and AWS took a new approach to develop greener solutions, prioritizing the engineer, architect, developer and builder collaboration early in the planning.
"Our approach is centered on working closely with like-minded partners to drive innovation in low-carbon construction," observes Baker Concrete Project Executive DJ Gibson. "As a founding member of the ACI Center of Excellence for Carbon Neutral Concrete, this was an important project for us to demonstrate our commitment to sustainability."
"We strive to find innovative ways to reduce environmental impact on our projects. By working together and implementing this solution on our AWS data center jobs, we were able to overcome perceived barriers for using low-carbon concrete in place of traditional mixes, most notably with performance and timing," affirms HITT Contracting Vice President of Technology Aaron Martens. "The low-carbon benefits of ECOPact met all required design strengths at the intervals necessary to maintain the project schedule."
Related articles
CarbonCure solidifies ties to Amazon and Microsoft founders, climate funds