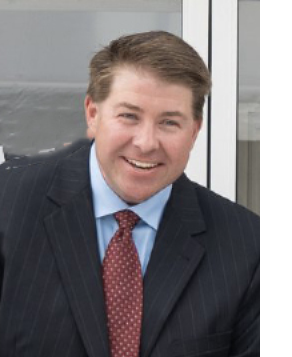 Joel Sheets, vice president of Operations for Spartanburg, S.C.-based Tindall Infrastructure, was elected 2022-23 National Precast Concrete Association chair during the group's 57th annual convention, staged last month in Amelia Island, Fla.
"I will work with the Board to increase the visibility and significance of precast concrete products through every channel," he said. "I look forward to helping this association continue toward its goals and adjust to anything new that comes along. Because just like the products we create, we are strong, we are durable, and we know the right time to break the mold."
Sheets arrived at Tindall Corp. upon 2002 graduation from Clemson University in South Carolina, starting as a project manager. He proceeded into management ranks and led the 2020-21 design and construction of a $30 million, automated wet cast production line establishing Tindall Infrastructure as a companion business unit alongside Tindall Building Systems precast, prestressed concrete operations. He has been active in NPCA for nearly a decade, serving on the Quality Assurance Committee and NPCA/PCI Joint Task Force.
"Road to Resilience" is the theme of the American Concrete Pipe Association 2023 Pipe School, February 6-9 at Hyatt Regency St. Louis at the Arch. The event spans 50-plus classes across Engineering & Marketing, Production and Transportation Forums; poster session for case histories and new products or concepts; and, the Pipe Show, featuring drainage structure machinery or equipment manufacturers, material suppliers and service providers. Registration and additional Pipe School details can be obtained at www.concretepipe.org.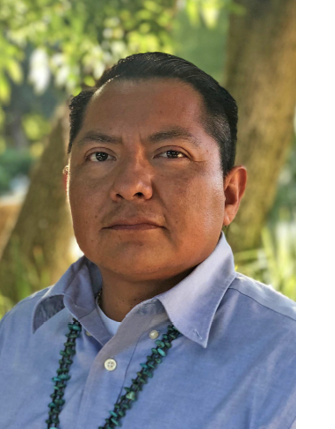 The American Concrete Pumping Association has appointed Tabah Nez as its inaugural safety director, a position created to further the group's safety and certification programs for concrete pumping professionals. Nez will be responsible for developing and overseeing all safety and risk management activities, including program and committee work, plus development of bulletins and resources. His role will be instrumental in the curriculum for ACPA University, an online training platform to be launched January 2023.
Nez brings 20-plus years' experience in the areas of occupational, safety and health management; risk prevention programs; construction emergency response; plus, safety training and worker's comp claims. He has served on the American Society of Concrete Contractors Executive Safety Committee. He holds a Bachelor of Science degree in occupational safety and health from Columbia Southern University and is OSHA-certified from the University of California, San Diego.
The World Cement Association, London, has welcomed carbon nanotube materials developer Chasm Advanced Materials Inc. as an associate corporate member. With its proprietary NTeC-C, a pioneering nanotube hybrid material, Massachusetts-based Chasm has the potential to produce a greener, smarter, scalable, cost-effective concrete. NTeC-C developers aim to overcome one of the main challenges to decarbonizing concrete by decreasing the quantity of cement in mix designs without hindering slab or structure strength and integrity.
Chasm has teamed with the University of Texas Arlington Center for Advanced Construction Materials on carbon nanotube research, seeking to demonstrate new capabilities for "smart concrete." When added to the binder schedule, NTeC-C can improve concrete's mechanical strength while detecting stresses and microcracks. "We are looking forward to sharing our innovations with the WCA, as we work to cut carbon emissions in the industry," says Chasm Advanced Materials CEO David Arthur.
"Chasm's pioneering technology has the potential to produce low carbon concrete and is a new direction in the development of sustainable construction materials," adds WCA CEO Ian Riley.
Supplementary cementitious materials developer Carbon Upcycling Technologies, Calgary, is also new to the WCA associate corporate member ranks. The company combines what WCA notes are two routes to lower carbon dioxide emissions: Sequestering the compound in concrete and increasing the availability of low carbon SCMs.
"By beneficiating low-grade industrial by-products from the steel, mining, and aggregate industries, our technology facilitates direct CO2 sequestration and provides a range of options for feedstock options to cement and concrete producers globally," explains Carbon Upcycling CEO Apoorv Sinha. "We are excited by the prospect of working with WCA members in reducing their emissions cost-effectively."
Anticipating the retirement of Executive Vice President Ron Burg, the American Concrete Institute Search Committee and executive search firm Russell Reynolds Associates have released specifications for his successor. Russell Reynolds staff has detailed the position and related responsibilities, which include carrying out the vision, mission, and objectives of the global organization; directing professional and support teams in the creation, planning, and coordination of programs to meet objectives; serving as a representative for the concrete industry; and, stewarding Institute resources. The complete job description is posted at www.concrete.org.
NEU: An ACI Center of Excellence for Carbon Neutral Concrete, based at ACI headquarters in Farmington Hills, Mich., reports rapid membership growth during its first few months, underscored by Breakthrough Energy and Meta Platforms joining as sustaining members, along with Baker Concrete Construction. Founded by Microsoft's Bill Gates, Breakthrough Energy is committed to scaling technologies the world needs to reach net-zero emissions by 2050. Meta, the parent company of Facebook, continues to build on more than 10 years of work to minimize its impact on the environment. Since 2020, Meta's global operations have been supported by 100 percent renewable energy and achieved net zero greenhouse gas emissions.
In addition to sustaining member additions, NEU counts among its charter affiliate members Advancing Organizational Excellence, ACI Foundation, Atlantis Holdings Ltd. d.b.a. AtlantisFiber, Ash Grove Cement/CRH, CarbonBuilt, CeEntek, Lehigh Hanson Inc., Ozinga Bros. Inc., and Stone Coat Global.
"I am encouraged to see the wide interest in what we are doing and the commitment to advancing the necessary technologies and knowledge needed to move our industry toward carbon neutrality goals," says NEU Executive Director Drew Burns. "Collaboration with our membership, as well as with allied organizations, will be key during this process." Alongside membership development, he adds, NEU will be working with other uniquely positioned allied organizations, thus far entering strategic alliances with the National Ready Mixed Concrete Association, ASTM International and Latin America's Federación Interamericana Del Cemento.
NEx: An ACI Center of Excellence for Nonmetallic Building Materials, has announced ICC-Evaluation Service as a new allied organization, plus glass fiber reinforced polymer rebar producers Neuvokas Corp. (GatorBar) and Owens Corning Infrastructure Solutions LLC (Pink Bar) as its newest bronze supporting members.
ICC-ES is the leading evaluation service for innovative building materials, components, and systems. Its membership will support NEx's vision to provide the industry with better materials and solutions; accelerate adoption of nonmetallic building materials in codes and standards; and, create a platform for more collaborations to advance sustainability, quality, and integrity of nonmetallic solutions.
"We are excited to partner with NEx in taking steps towards the future of concrete construction. Owens Corning is a leader in non-metallic reinforcing, and we share many objectives with NEx," says Engineering Director Douglas Gremel.
"NEx partners with leading organizations focused on accelerating the technological advancement and use of nonmetallic construction materials and products," adds Neuvokas Vice President of Engineering Matt Kero. "Its goal is to better address emerging standards and usage while decreasing environmental and energy concerns incumbent with traditional construction materials. Composite rebar is maturing within the construction segment, and we are proud to be a part of an industry body devoted to furthering its acceptance."
BESSER BLOCKMAKER SERIES
Besser Co. has released the 2023 Blockmakers Workshop schedule. Sessions are structured to provide industry professionals with an effective combination of classroom and hands-on training:
Concrete Masonry Technology, January 30-February 3; September 18-22
Advanced Concrete Masonry Technology, February 27-March 3
Vibrapac, February 6-10; September 11-15; October 9-13
Electronic Controls, March 20-24; October 16-20
Executive Session, July 18-20
The interactive sessions afford skills that students can immediately apply in their plants. Networking is always cited as a major benefit for Blockmakers course attendees. Student routinely note how many of the relationships they formed during the weeklong classes have endured for decades.
Industry professionals, including highly skilled veterans and newcomers will benefit from the Blockmakers series. All courses are taught at the World Center for Concrete Technology, located at northern Michigan's Alpena Community College, adjacent to Besser world headquarters. All courses are taught by experienced Besser staff and guest presenters, who use real life antidotes to drive discussions and key takeaways. Workshop registration will be available at www.wcct.net.