St. Louis-based plant machinery and equipment specialist Afinitas has acquired Haala Industries, a major source of steel reinforcements and related accessories for precast concrete and drainage applications.
Headquartered in Sleepy Eye, Minn., the company was founded by Dave Haala in 1974 as a fabricator serving local agricultural and construction accounts. Haala Industries has since designed and manufactured steel products and established itself as a leader in fabricated rebar mats, wire cone cages, threaded components, plus drainage gates and guards. With its range of offerings and reputation for quality and innovation, Haala Industries bolsters the Afinitas concrete accessories portfolio.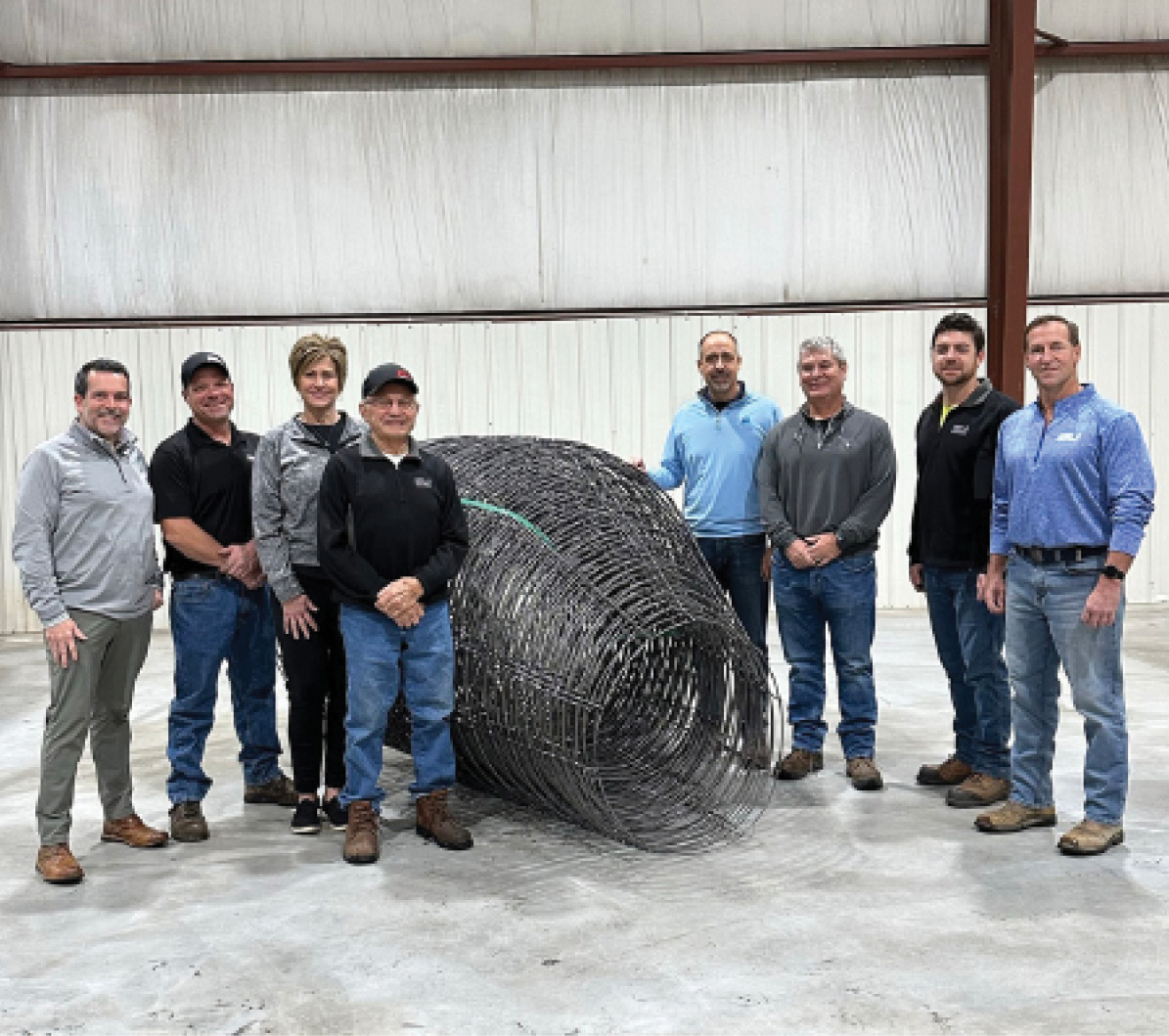 "We are excited to welcome Haala's experienced team," says Afinitas CEO Brad Schmidgall. "Their impressive design and manufacturing capabilities, coupled with our strong operations and product offerings, enhances our leadership position in bringing innovative solutions to customers."
"[We have] grown and thrived by providing dependable, economical solutions for our customers," adds Haala Industries CEO Ed Sexe. "We are thrilled to join forces with Afinitas, a highly respected company that will position us for future success and continue to build on our reputation as an industry leader."
Reflecting on his many years in business, Dave Haala expresses gratitude for the dedication and commitment of his current and former employees, noting "Without them, we never would have had the success and growth we've had over the past 48 years."
The acquisition of Haala Industries is in line with Afinitas' strategy to build the premier machinery, equipment and accessory platform and provide a differentiated level of expertise to concrete producers serving environmental, utility and transportation infrastructure markets. Haala's extensive variety of products joins an Afinitas offering of steel and plastic spacers, steel stirrup mats, lifting devices, fasteners, manhole steps, and magnets.