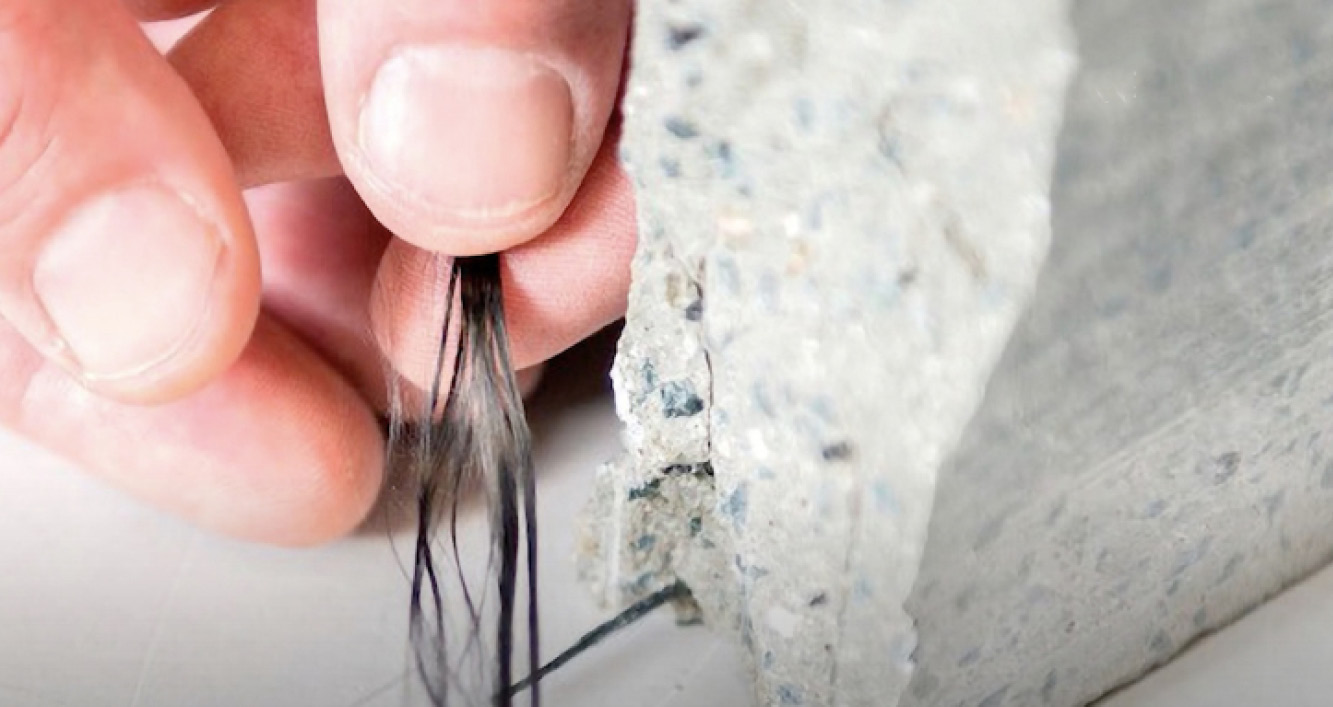 The CPC entry was among 133 organizers booked in the 2022 bauma Innovation Award Construction, Climate Protection, Digitalization, Mechanical Engineering and Research categories. The competition is a joint project of VDMA Construction – Equipment and Plant Engineering and bauma host Messe München, plus the Federation of the German Construction Industry, German Construction Confederation and German Building Materials Association.
Companies and institutes from Germany and abroad competed for the 2022 bauma Innovation Award, timed this fall with the world's leading building material machinery and construction equipment trade fair in Munich. The German business of Holcim Ltd., Holcim GmbH, and Swiss partner CPC AG prevailed in the Construction category with their Carbon Pre-Stressed Concrete (CPC) entry.
CPC elements are reinforced exclusively with carbon fiber. When measured against conventional reinforced or prestressed concrete, the combination of tough fibers and high performance concrete mixes in thin cross section members equates to material savings of up to 80 percent for CPC. The smaller amount of concrete likewise reduces structure deadload and economizes transportation costs from plant to site. A further reduction in embodied carbon results from the use of significantly smaller quantities of fiber versus high quantities of steel reinforcements. The thin CPC elements can be fabricated at efficient industrial scale, then cut to size. "Building more with less, that is our credo. And with CPC we are taking a big step in this direction," says Holcim Germany CEO Thorsten Hahn.
The producer and its subsidiary, Vetra Betonfertigteilwerke GmbH, will assist in CPC market development as production commences at a dedicated element plant in Essen, Germany. "A wide range of applications is opening up in the construction sector for these innovative concrete elements—balcony slabs, stairs, bridges and freely designed façade elements," notes Vetra Managing Director Stefan Gramberg. "This will interest many planners and architects who are looking for new, more sustainable solutions." A late-2021 approval for carbon fiber prestressed concrete in Germany, he adds, will ease CPC adoption for architectural and structural applications.
"Cooperation with the Holcim Germany Group enables us to further optimize the idea, implement necessary investments and penetrate a significantly larger market with the innovative thin concrete elements," says CPC AG Director Josef Kurath.