Sustainable practice is increasingly weighing on housing project developers as the incentives to respond to market and government signals have never been stronger, according to Arizona-based concrete building system specialist HercuTech.
The Inflation Reduction Act of 2022, passed in August, promotes energy efficient construction. HercuTech has worked with energy modeling partners to show how its HercuWall system can help developers meet new requirements for tax credits. What they find is that HercuWall project principals realize Environmental Protection Agency Energy Star $2,500/door and Department of Energy Zero Energy Ready $5,000/door incentives with ease.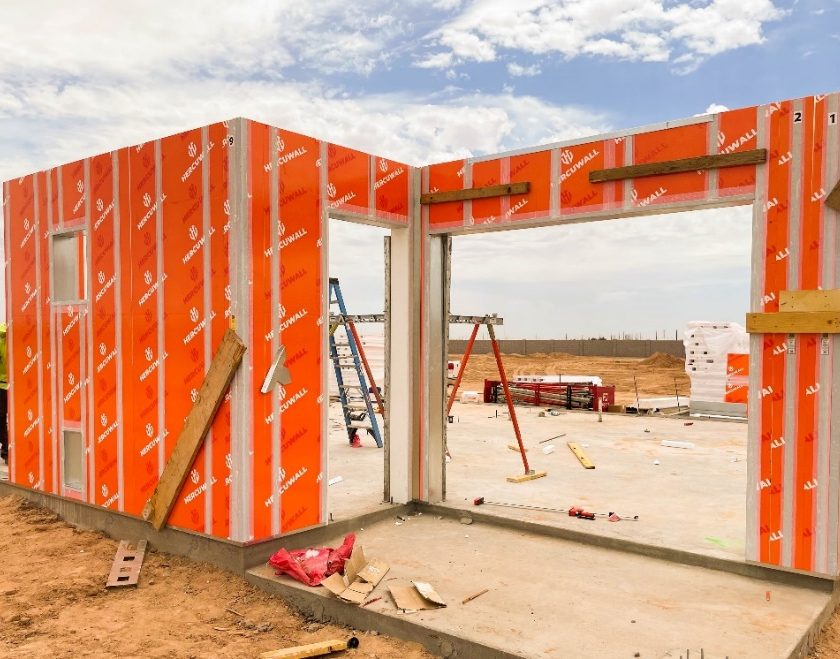 In the build-to-rent and multifamily space where projects feature a high number of units, tax credits earned from building to Energy Star and Zero Energy Ready standards could be game-changing for developers, HercuTech officials contend. The HercuWall system, they add, eliminates costly and time-consuming steps to reaching the standards. With three steps in one—structure, insulation, and weather-resistant barrier—HercuWall is three-times stronger than 2×4 wood construction and results in superior insulation and energy efficiency. Paired with some additional specifications in design following the EPA and DOE program requirements, a HercuWall spec will carry developers to Energy Star and Zero Energy Ready in an efficient manner not available through traditional 2×4 construction means.
"The era of building a project and going backwards to get it certified for energy ratings is over," says HercuTech CEO Jason Rhees. "It's time for developers to plan and design their projects with specifications that get them to their desired energy rating. This is the only way to ensure they can reap the benefits of the new tax incentives outlined in the Inflation Reduction Act. We believe this is a step in the right direction and stresses the integrity of building better for all the right reasons."
Best Energy Rating performed modeling to a) compare the performance of HercuWall against standard 2×4 wood framed walls in the metro Phoenix area; and b) determine low-cost pathways to meet the new Energy Star V3.1 and Zero Energy Ready Homes 45L tax credit requirements, using two standard build-for-rent floor plans. "I am excited to see panelized and prefabricated building systems like HercuWall gain traction in the market," notes Best Energy Rating Managing Partner Mike Bestenlehner. "They offer much higher performance, while simplifying construction for contractors in a very meaningful way."