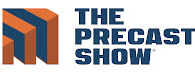 A new logo the National Precast Concrete Association has unveiled puts a fresh, contemporary stamp on The Precast Show, the largest North American gathering of its kind. The logo represents the show's growing reach within the manufactured concrete industry, indicated for 2023 by two peer groups' participation, ICPI-NPCA and the Precast/Prestressed Concrete Institute. Together, the three organizations represent 1,200-plus member companies in precast concrete, prestressed, masonry and hardscapes.
"As The Precast Show continues to grow, it is important to represent our members' enterprise and innovation that drive the heart of North American infrastructure," says NPCA President Fred Grubbe.
The Precast Show 2023 is February 23-25 at the Greater Columbus Convention Center in Ohio. NPCA and partners anticipate another record-setting event, building on 2022's 120,000 square feet of Kansas City Convention Center space and more than 4,600 registrants.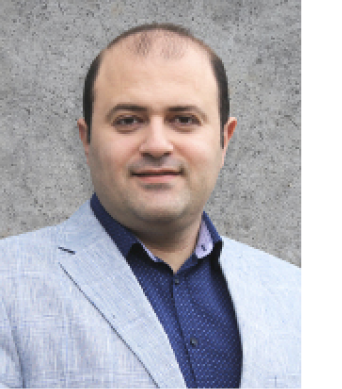 The Concrete Sustainability Hub at Massachusetts Institute of Technology has named Dr. Hessam AzariJafari as deputy director, citing his leadership experience, record of industry engagement, plus background in industrial ecology and its application to construction management and engineering. Ahead of the appointment, he led CSHub projects related to carbon neutrality and life cycle analysis at the nexus of pavements, buildings, and vehicles.
The American Society of Concrete Contractors presented Lifetime Achievement Awards to Ronald Simonetti (retired) of Cleveland Cement Co., and Robert Dalrymple of North Coast Concrete. Both contractors are based in Cleveland, host city of the ASCC Annual Conference where the honors were announced.
An ASCC member for four-plus decades, Dalrymple chaired the Membership Committee; served as a director from 1998-2002; supported the Management Information Exchange peer group; and, is credited in bringing the Society numerous new members, many from Ohio.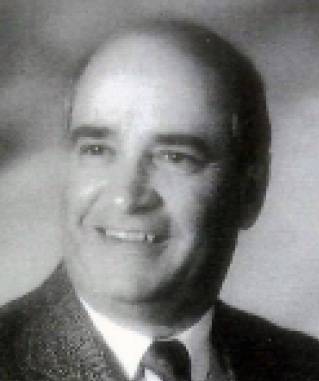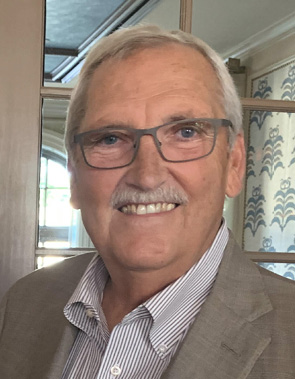 Simonetti's ASCC service started with a 1967 board of directors appointment, Cleveland Cement having joined the organization the prior decade. He was elected ASCC president in 1990 to a two-year term, during which a lengthy partnership with CNA Insurance was formed, bringing ASCC significant revenue and knowledge. Simonetti is also credited with helping initiate the annual conference and a pre-World of Concrete member gathering that evolved to the Kick Off Bash.
Separately, the ASCC Safety & Risk Management Council has named as W. Burr Bennett Awards for Safety Excellence recipients Keystone Structural Concrete of Houston and general contractor Shiel Sexton Co. of Indianapolis, Ind. The awards are presented to contractors who place the highest priority on safety and reflect criteria including three years of safety performance indicators; values and trends; a self-assessment checklist of company safety practices; plus, detailed safety plan and culture descriptions.
Additional awards, based on 2021 incident rates, were presented during the ASCC Annual Conference in Cleveland to general and specialty contractor members: 22 earned recognition for zero lost time due to accidents, 25 for having lowered their incident rate from the previous year, and 57 for achieving an incident rate below the national average. General contractors receiving the Outstanding Safety Achievement Award for the lowest incident rate were Shiel Sexton (> 650,000 work hours); Gregory Construction Services of Columbus, Miss. (160,000-650,000 work hours); and, Wm. Aupperle & Sons of Morton, Ill. (< 160,000 work hours).
Specialty contractors receiving the Outstanding Safety Achievement Award were Keystone Structural Concrete (> 300,000 work hours); Vicon Construction of St. Louis, (90,000-299,999 work hours); and Anderson Commercial Concrete of Moline, Ill. (< 90.000 work hours). Three companies were recognized for outstanding fleet safety records: J. J. Barney Construction of Rochester Hills, Mich., 480,000 miles with zero accidents; Schiralli Construction of Wilson, Okla., 1 million miles with zero accidents; and, Solid Surface Care of Charlotte, N.C., 4.68 million miles with zero accidents.
The ASCC Safety & Risk Management Council educates contractors on all aspects of safety relating to concrete contracting and insurance matters. It also provides oversight on safety publications and events.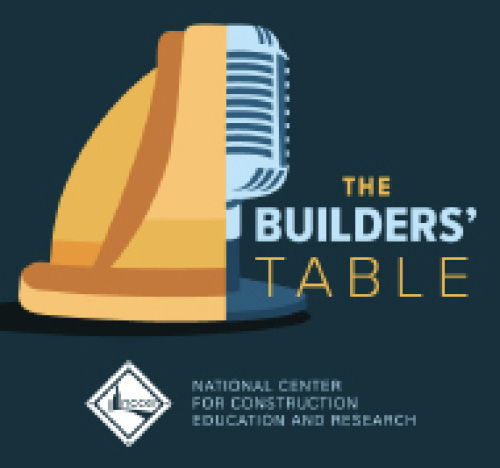 The National Center for Construction Education and Research has launched The Builders' Table podcast. It will feature construction industry leaders and professionals to educate, empower and engage listeners on the importance of building and construction. The Builders' Table will address the need to inspire the next generation of craft professionals through in-depth conversations and develop solutions that move the industry forward.
"The Builders' Table is one more opportunity to engage with the amazing people in the construction industry," says NCCER Vice President of Innovation and Advancement Jennifer Wilkerson, podcast host, former high school teacher, and welding company principal. "Together, we can discuss potential solutions for the workforce issues facing our industry and find ways to build the next generation of craft professionals."
Builders' Table episodes are released Mondays at 7 a.m. ET. Target topics include the importance of building the talent pool through education and diversity; connecting schools and contractors at the local level; empowering craft professionals; and, the role construction plays in building communities and the country. The Builders' Table is available on Apple Podcasts, Spotify and Amazon Music.