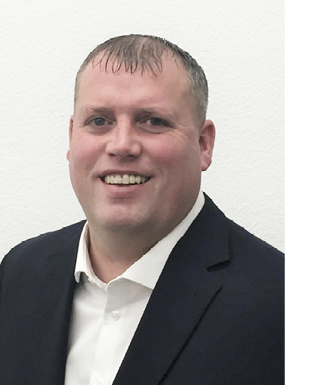 St. Louis-based concrete plant equipment and machinery specialist Afinitas has appointed Jared Calease as Forming Systems Division director of Engineering. He previously served as product designer for the New Hampton Metal Fab business, and returns to Afinitas after 14 years at Waverly, Iowa-based GMT Corp., which specializes in large, complex heavy machining, fabrication and assembly. He served in a variety of roles there, including senior manufacturing analyst, senior manufacturing engineer, Engineering and Quality manager, and most recently as Commercial Estimating manager.
Cemen Tech has enlisted Dobbs Equipment as its exclusive central and south Florida dealer for volumetric concrete mixers. The partnership aligns with and strengthens Dobbs' leadership in end-to-end customer support through top-tier construction equipment solutions.
"Many synergies exist between the broad line of volumetric mixers and silos manufactured by Cemen Tech and our current product offerings," says Dobbs Road Building Products Division Manager Anthony Falzarano. "Our company already services the concrete and aggregate market segments with our John Deere products. The addition of Cemen Tech further illustrates our commitment to this important market segment."
Separately, Cemen Tech has signed Beard Equipment Co. as exclusive dealer for volumetric concrete mixers in northern Florida. The dealer has thus far focused its road building product inventory on paving and compaction equipment; by partnering with Cemen Tech, it is expanding its offerings to better serve Sunshine State contractors.
"We believe Cemen Tech to be a great fit for our customers and will complement our John Deere construction and Wirtgen Group road building products," says Beard Equipment President Drew DeLaney. "Cemen Tech has been the volumetric concrete leader due to innovation and high-quality products. Their customer focus and support will ensure an excellent partnership with Beard Equipment."
Simpson Manufacturing Co., Pleasanton, Calif. concrete construction accessories specialist, has announced that CEO Karen Colonias will step down from her position, effective December 31, abiding an executive succession plan. Simpson directors have unanimously elected President and COO Michael Olosky, 54, as her successor, and also appointed him to the board, effective January 2023.
During Colonias' tenure, notes Simpson Chairman James Andrasick, the company "has grown considerably and established itself as a leader in the building products industry with a trusted brand reputation and in strong financial condition. Her engineering knowledge and focused leadership over the past decade as CEO has earned her the utmost respect of Simpson's employees, customers and stockholders as well as key constituents throughout the building community."
Leading concrete construction product distributor White Cap L.P. has finalized an agreement to acquire Valley Supply Co., which supplies contractors across Washington State from six locations. Valley Supply will be assimilated in the White Cap Northwest Region.
"We look forward to offering expanded service capabilities for customers in the Puget Sound area and across our Northwest Region," says White Cap CEO John Stegeman. "Our nationwide product offerings combined with the number of locations, strong relationships, and local expertise from the Valley Supply Company team will allow us to further enhance our exceptional service for customers."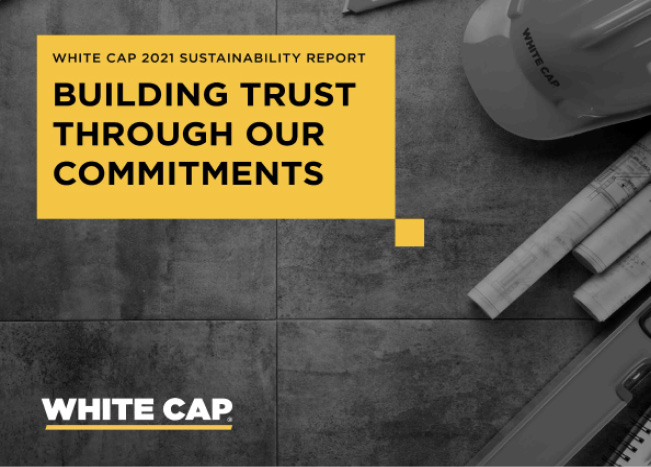 Separately, White Cap has released its inaugural sustainability report, "Building Trust through our Commitments." It outlines priorities, milestones and ongoing initiatives underpinning White Cap's Environmental, Social and Governance program, embodying proactive commitments to Responsible Construction, Operational Integrity, Our People and Our Communities, Governance, and Security pillars.
"As White Cap's business grows, so does our impact on the world around us," says CEO John Stegeman. "It is critical that we make conscious decisions built on the foundation of our values and commitments to act as a responsible company. This sustainability report is another way we are Building Trust on Every Job."
The White Cap sustainability report provides an overview of the work and decisions made to date in reducing environmental risks, creating a socially conscious workplace, and operating with transparency, equality and respect. It is posted at www.whitecap.com.