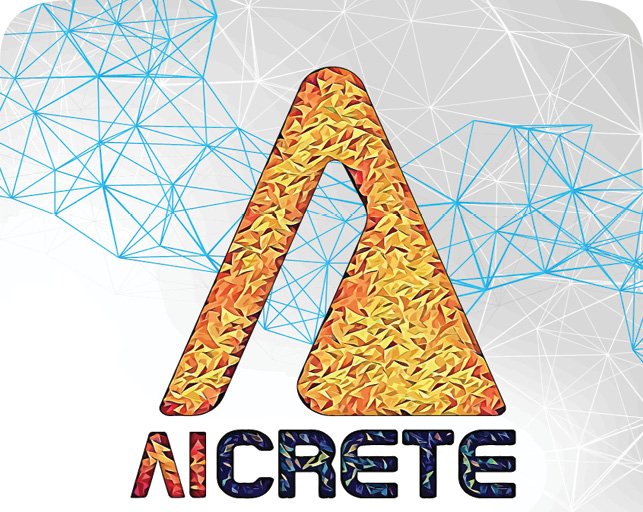 Billed as the only recipe-as-a-service platform optimizing local materials for cleaner and more cost-efficient concrete, AICrete has raised $4 million in a seed funding round led by Clear Ventures and VoLo Earth Ventures, with participation from Cortical Ventures plus a multinational materials producer.
The capital positions the Richmond, Calif. firm to expand a proof of concept program to several key concrete producers, illustrating current capabilities in artificial intelligence-powered mix design; deepen its database and further improve predictive machine learning models; and, automate data collection through the development of software and robotic systems. Those actions will move AICrete closer toward its ultimate goal of developing vertical, AI-powered software solutions for concrete optimization.
"A Fortune 500, industry-leading building products company is investing with us. We see this as a sign of confidence that AICrete has a viable value proposition business model and is addressing an unmet customer need. Building such an ambitious data platform needs someone with a unique blend of AI and domain knowledge," says Clear Ventures' Vijay Reddy who, along with VoLo Earth Ventures Managing Partner Kareem Dabbagh joins the AICrete Board.
"The concrete industry is at a crossroads that requires it to innovate and optimize. AICrete's mission is to hasten the coming of age of predictable, cost-effective, durable, and sustainable concrete in real time," observes Founder and CEO Parham Aghdasi, an Iran native who completed graduate engineering studies at the University of Texas, Arlington and University of California, Berkeley. "Through the use of AI, we're able to reduce [net carbon dioxide] emissions by up to 35 percent and at least double profit margins."
"AICrete technology should be of significant benefit to many concrete producers. The increasingly complex nature of material selection and proportioning, along with the continuing increases in raw materials costs—as well as lowering the overall carbon footprint of concrete—will mandate the need for this type of service to R&D, quality and operational teams throughout the industry," adds Martin Scheiber, director of Manufacturing at West Sacramento, Calif.-based precast, prestressed producer Clark Pacific. "AICrete provided us with four optimized mixtures to choose from; the selected mixture has a targeted cost savings of 4-5 percent per cubic yard in addition to indirect R&D cost savings and the reduction of our carbon footprint by 17 percent, compared to the mix that we currently use."
While concrete technology has advanced across quality control and operations, Aghdasi contends, there has been little improvement in productivity over the past decades, resulting in:
Tendency of concrete experts with decades of experience to use their intuition to design mixtures by varying the proportion of ingredients that are tested for compressive strength and other engineering properties;
Selection of a mix design that may not necessarily be the most cost effective or environmentally friendly option;
Smaller producers, often lacking access to veteran experts, relying on external mix designs based on limited experience or lab results;
Under-optimization of billions of tons of concrete annually; and,
A workforce imbalance in which skilled concrete industry labor and mix design experts are aging out and retiring at a faster rate than the younger generation is coming in.
AICrete is capturing seasoned experts' intuition by automating data collection and experimentation to bring the best practices of optimization and quality control to the entire industry by using artificial intelligence. AICrete's solution optimizes and validates a mixture in days, reduces material costs, and lowers the carbon footprint by augmenting the current capabilities of concrete producers and their technical teams to discover and develop more advanced, cost-effective, durable, and sustainable alternatives. At the same time, this approach satisfies all performance requirements and objectives of concrete producers, contractors, owners, and engineers.