Sources: National Precast Concrete Association, Carmel, Ind.; CP staff
Joel Sheets, vice president of Operations for Spartanburg, S.C.-based Tindall Infrastructure, was elected 2022-23 National Precast Concrete Association chair during the group's 57th annual convention, staged earlier this month in Amelia Island, Fla.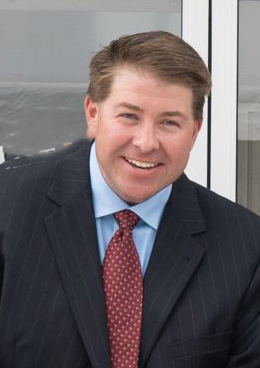 "I will work with the Board to increase the visibility and significance of precast concrete products through every channel," he says. "I look forward to helping this association continue toward its goals and adjust to anything new that comes along. Because just like the products we create, we are strong, we are durable, and we know the right time to break the mold."
Sheets arrived at Tindall Corp. upon 2002 graduation from Clemson University in South Carolina, starting as a project manager. He proceeded into management ranks and led the 2020-21 design and construction of a $30 million, automated wet cast production line establishing Tindall Infrastructure as a companion business unit alongside Tindall Building Systems precast, prestressed concrete operations. He has been active in NPCA for nearly a decade, serving on the Quality Assurance Committee and NPCA/PCI Joint Task Force.