Sources: CR Minerals Company LLC, Southlake, Texas; CP staff
Natural pozzolans production leader CR Minerals has entered an agreement with Rio Tinto to process a new grade of concrete binder with pozzolanic properties. CR Minerals will build a processing facility at the mining giant's US Borax operation in Boron, Calif., using mine tailings as feedstock.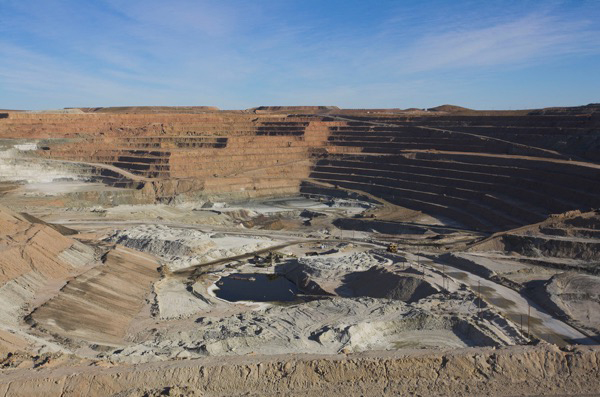 "We have been working with Rio Tinto for several years now to bring this concept to life. Taking what was once considered waste streams and turning them into usable products for the construction materials industry is part of the vision of our company," says CR Minerals President Jeffrey Whidden. "Manufacturing a low carbon alternative to cement will be an exciting venture in the State of California, which prides itself on being at the forefront of effecting positive environmental change."
"Rio Tinto continues to demonstrate its leadership in the mining industry through this agreement," adds US Borax General Manager Renny Dillinger. "Our commitment to the environment and leaving a lasting, positive legacy is fundamental to our sustainability goals. Finding new uses for our waste streams and byproducts such as this is a key component to
our goal of decarbonization and also to achieving a circular economy."
The CR Minerals project follows Rio Tinto's recent participation in a seed funding round for Terra CO2 Technology Holdings, Colorado-based supplementary cementitious materials developer.
Related article
Investors commit nearly $50M to SCM, Blended-CM developer Terra CO2
ROANOKE CEMENT ADDS 70K TONS' CAPACITY TO CHESAPEAKE TERMINAL
Roanoke Cement Co. has begun work on a $40 million storage dome and companion infrastructure at its Chesapeake Terminal, near Norfolk, Va. The dome will bring 70,000 tons of capacity, tripling existing storage; facilitate additional supplementary cementitious material distribution; and, dovetail truck and rail loadout upgrades, strengthening an integrated logistics network under Titan America, Roanoke Cement parent. 
"Titan America is a premiere waterfront business," said Chesapeake City Council Member Debbie Ritter during a recent groundbreaking ceremony. "The investment to expand their facility and improve rail transport capabilities will help provide the Commonwealth of Virginia with product necessary to assist the state and businesses to continue to grow and prosper."
"This important capital improvement is another investment in anticipation of increased construction material demand for infrastructure development and other projects," affirms Titan America Mid-Atlantic Business Unit President Kevin Baird. "Expanded storage and marine terminal upgrades permit us to make low carbon cement available for construction needs all over the region." Customers in public and private work, he adds, are increasingly calling for the low carbon cements.
"RCC has a strong and established presence in the Mid-Atlantic region," says Senior Vice President of Sales and Marketing Don Ingrassano. "We look forward to the terminal completion by year's end 2023 and [bringing] online for the 2024 construction season."
The Roanoke Cement Chesapeake Terminal investment mirrors an upgrade for a sister operation that Titan America announced earlier this year: A new dome set for completion next year will bring 70,000 tons of additional storage capacity for the Titan Florida Port of Tampa terminal.