Sources: Low Impact Development Technologies LLC, South Portland, Me.; CP staff
Ember Infrastructure, a carbon- and resource-minded New York private equity firm, has announced a stake in Low Impact Development Technologies LLC, whose Porous Technologies LLC business has developed a modular precast concrete stormwater management product portfolio. Porous Technologies is best known for the Stormcrete pavement panel and Urban Raingarden concepts.
Stormwater Compliance LLC, an LID Technologies sister business co-located in South Portland, Me., provides post-construction infrastructure inspection and maintenance services for commercial and industrial property customers. As more green infrastructure is built around the country and regulations increasingly target stormwater-driven water pollution, long-term maintenance solutions will be increasingly required, LID Technologies notes, creating a symbiotic relationship across Porous Technologies and Stormwater Compliance.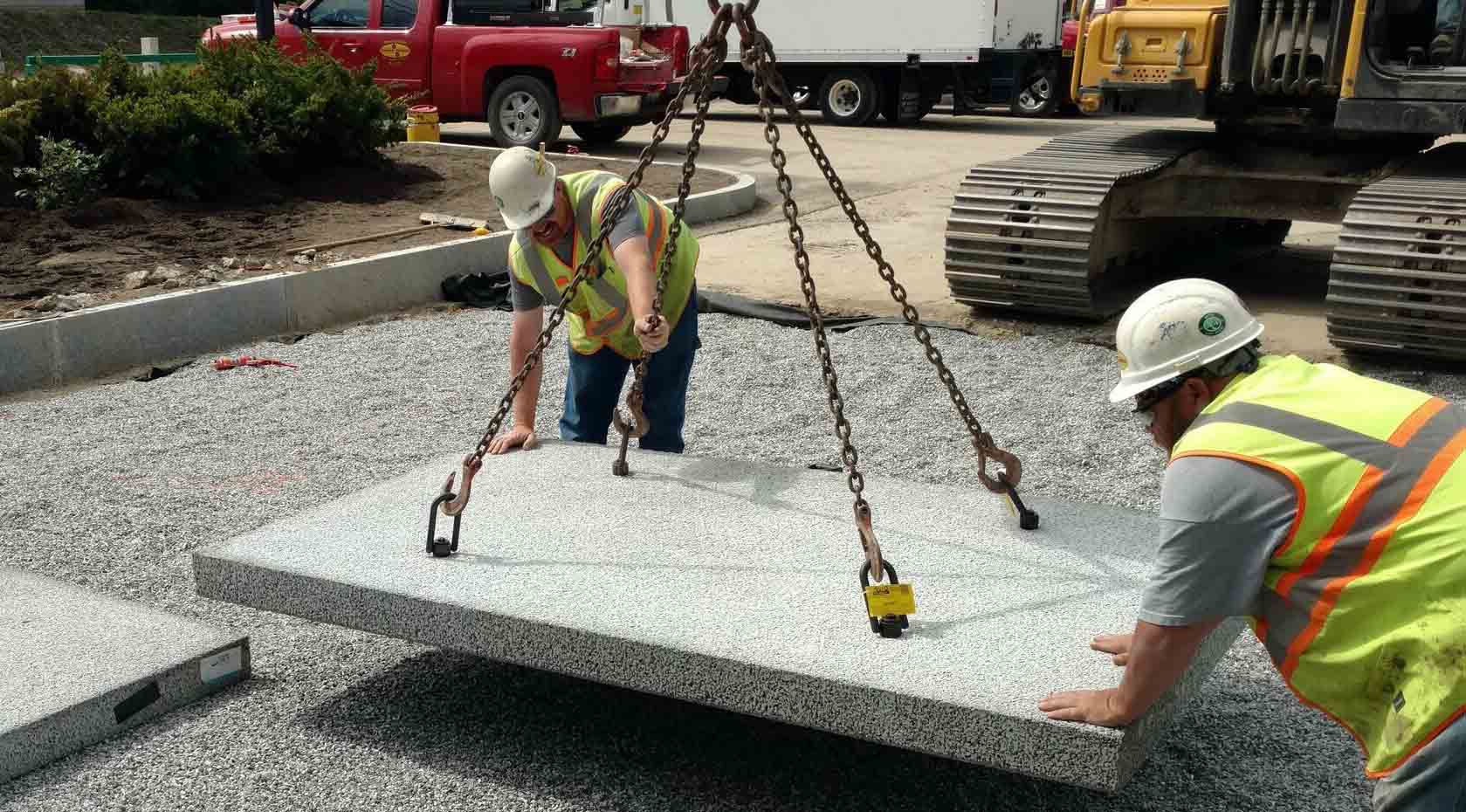 "Ember is proud to be partnering with the deeply experienced and innovative team at Low Impact Development Technologies," says Principal Caleb Powers, who joins the company's board. "Many of our most basic water problems start with outdated and overwhelmed stormwater infrastructure. The company's solutions are critical enablers for communities to affordably and reliably transition towards green infrastructure, and we see tremendous opportunities for continued growth across the business."
"This investment will allow us to grow all facets of our business, including expanding Stormcrete porous precast concrete panel production regionally and nationally to meet increasing demand for high quality, easily maintained stormwater management solutions," adds LID Technology President and Founder Gregg Novick. "In Ember, we have found a knowledgeable and like-minded partner, and I could not be more excited to embark on this next phase of our expansion."