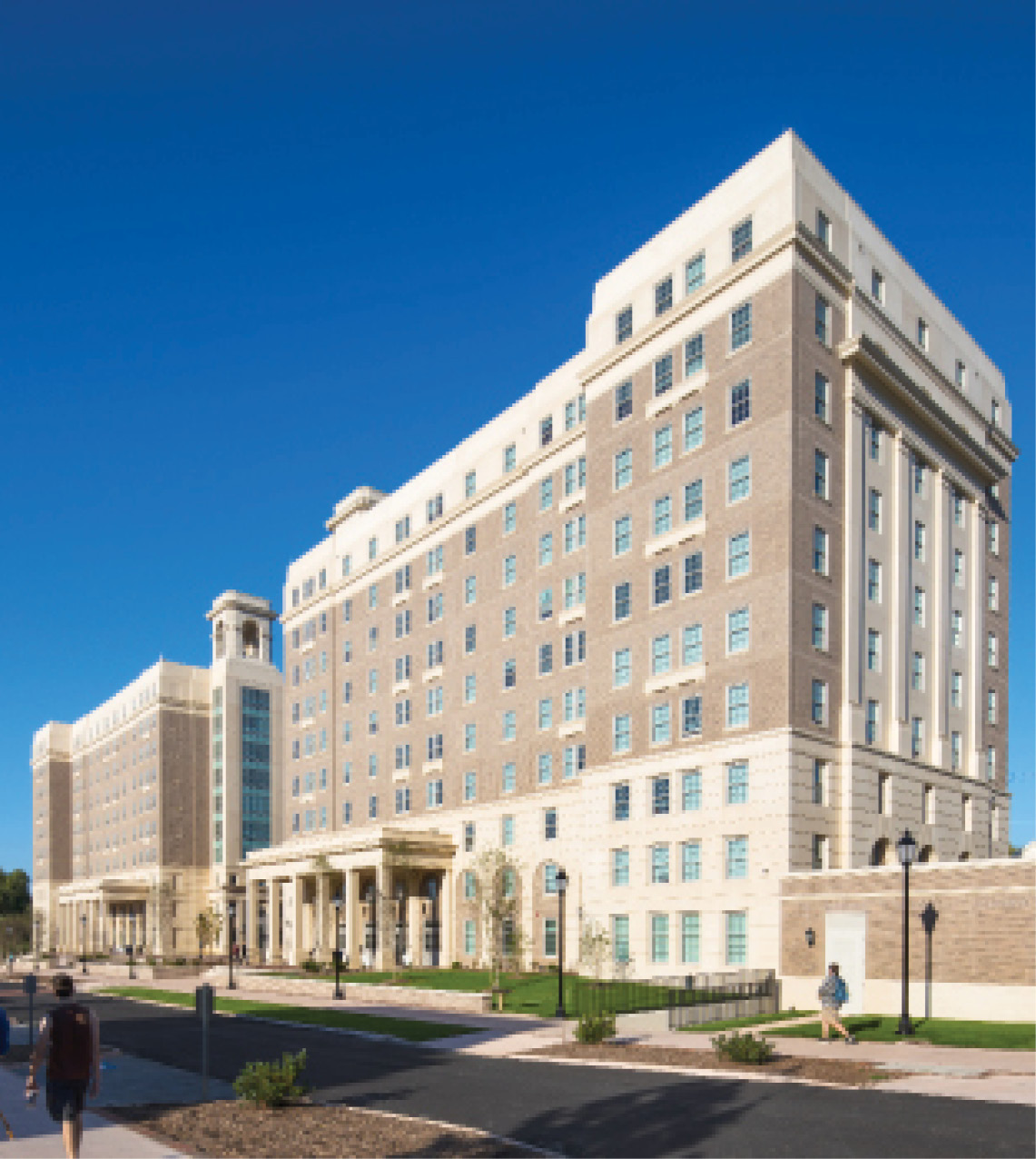 Students at Ransom Everglades School (Coconut Grove, Fla.) and Longwood University (Farmville, Va.) returned to award-winning precast/prestressed concrete buildings this school year: a STEM center and residence halls, respectively. Both projects were recognized in the 2022 Precast/Prestressed Concrete Institute Design Awards program.
PCI-certified precast concrete producer and specialty engineer Gate Precast of Kissimmee, Fla., was behind the lightweight but formidable façade for the 45,000-sq.-ft. Ransom Everglades School structure. The project included 29 architectural precast concrete panels with a composite tube steel engineered framing system featuring a 2- to 2.5-inch mesh reinforced concrete skin. "Precast concrete was chosen because the owner and designer wanted to create a responsible building that is as intelligent as the students, the activities, and the faculty it will house," said Pat Bosch, design director and founding partner for architect Perkins + Will of Coral Gables, Fla.
The Ransom Everglades STEM Center, which is focused on science, technology, engineering and math, includes 10 classrooms, 11 laboratories, a reconfigurable multipurpose room, faculty areas, and a center of excellence.
Separately, Gate Precast's Oxford, N.C. operation produced 740 precast concrete architectural wall panels to replace the façades of the 10-story Moss and Johns Residence Halls at Longwood University. The panel system was supported on separate foundations that did not add loading to the existing structural steel frame. "Using the precast concrete façade as a new lateral force–resisting system, the structures received an upgrade to make them capable of resisting the current prescribed lateral forces without replacing the original steel structure," said John Davis, engineering manager for Gate Precast.