Sources: Columbia Machine Inc., Vancouver, Wash.; CP staff
Columbia Machine Chairman and CEO Rick Goode has announced an agreement to acquire Wil El Mil Engineering (WEM) Ltd., a leader in concrete wet pressing technology. Based in Gloucester, England, Wil El Mil specializes in press machines, molds and handling solutions. The acquisition is expected to close by year end.
"We have spent the last five years getting to know Columbia and looking for ways to expand our collaboration in various markets. The more our two companies got to know each other, the more we realized there were a number of synergies that could be realized by working together," says WEM Co-Owner Tim Lodge. "We look forward to expanding our capabilities by leveraging Columbia's extensive experience in batching and mix solutions, product handing, curing and stacking. The combination should allow us to offer a more complete solution to current and prospective customers."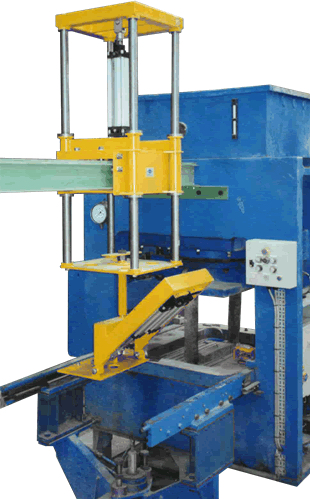 "We are excited to leverage Columbia's global capabilities to support [press] customers around the world," adds WEM Co-Owner Rob White. "We are also excited to leverage our expertise to help Columbia support their growing customer base in the UK market."
"We look forward to working with the Wil El Mil team," affirms Columbia Concrete Products President Kevin Brown. "The UK has been an important market for us for over 50 years. It is critical for us to continue to build out our presence in the UK, expanding our spare parts inventory and local mold capabilities. We are also excited about the potential we see for Wil El Mil products in a number of the other markets we serve."
The WEM deal stands to augment another concrete plant equipment business, Techmatik SA of Poland, that Columbia Machine acquired in 2016. "After many meetings with our two companies in Poland and England, it became clear that both had a number of opportunities to work closer together," notes Techmatik President Mariusz Gill. "Our team is looking forward to working with the Wil El Mil team to offer complete plant solutions, combining Wil El Mil's world class press machines with Techmatik's world class mixing and batching, product handling, curing, stacking, cubing and wrapping solutions. Wil El Mil will also strengthen our mold distribution and repair capabilities in the UK market. At Techmatik, we pride ourselves as being a market leader in mold production and mold repair. Wil El Mil is a very strategic addition to our capabilities in an important market like the UK."
"Wil El Mil fits very nicely in our strategy to grow our portfolio," concludes Rick Goode. The acquisition will continue Columbia's vision to grow as an industry leading factory automation solutions supplier, specializing in concrete production, he adds, while Wil El Mil operations complement Columbia's European facility in Radom, Poland and position the Columbia Group of Companies to better serve the UK market.