Sources: Recon, Minneapolis; CP staff
Precast concrete production technology licensor Recon plans to bring universal electric vehicle charging base foundations to North America through a partnership with U.K.-based EV Blocks Ltd. The arrangement anticipates upward of 1.5 million station installations by 2030, owing to Infrastructure Investment and Jobs Act provisions.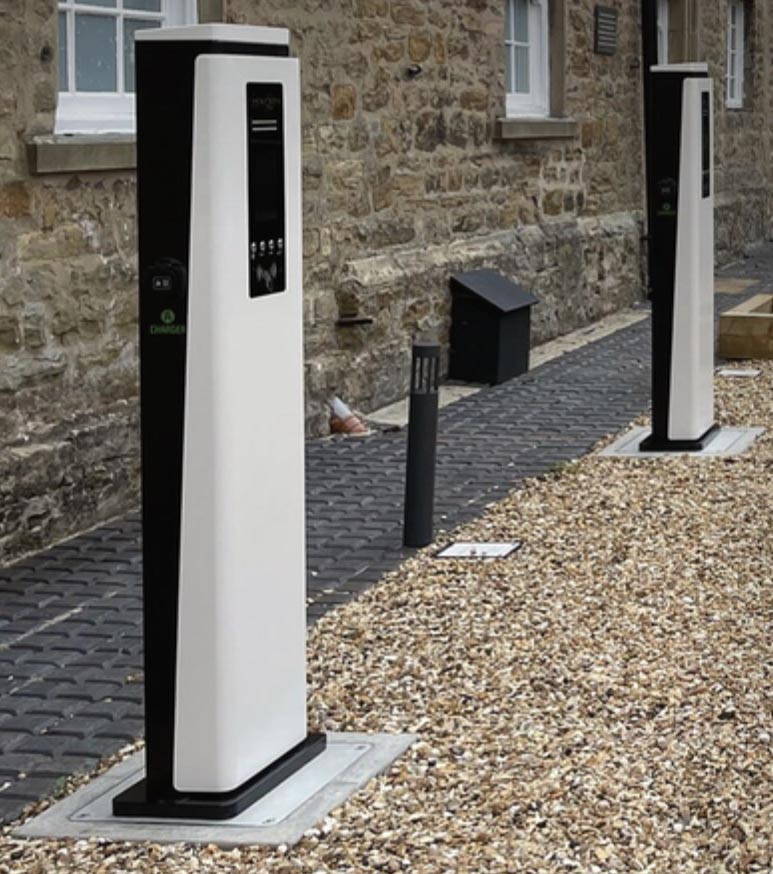 EV Blocks precast foundations are currently sold across the United Kingdom, demand driven by a patent pending design with a universal top plate and side openings for conduit installation—well suited to nearly all Level 2 chargers. The foundations join retaining wall and light pole base solutions in the Recon licensing program for precast producers.
"As EV charging infrastructure buildout accelerates, the need for reliable solutions will be critical," says Recon President Mike Klotthor. "That's where EV Blocks really shines. By combining a readily available product with efficient installation, installers will be able to stay on schedule and EV Blocks are now available to North American licensees.
"The partnership makes our journey to help more EV installers very scalable," adds EV Blocks Ltd. Director Trevor Palmer. "I understand many of the challenges installers face in the field, and developed EV Blocks with them in mind. Expanding into North America with multiple production locations is a fantastic milestone and we are looking forward to working with Recon."
Related article
StressCrete embeds electric vehicle charging station in spun pole