Sources: Daimler Truck North America, Portland, Ore.; CP staff
To extend sister brand Detroit's latest safety technology offerings and elevate driver productivity, Freightliner is upgrading the electrical systems and interiors of its vocational and medium-duty series, respectively yielding the 108SD Plus/114SD Plus and M2 106 Plus/M2 112 Plus models.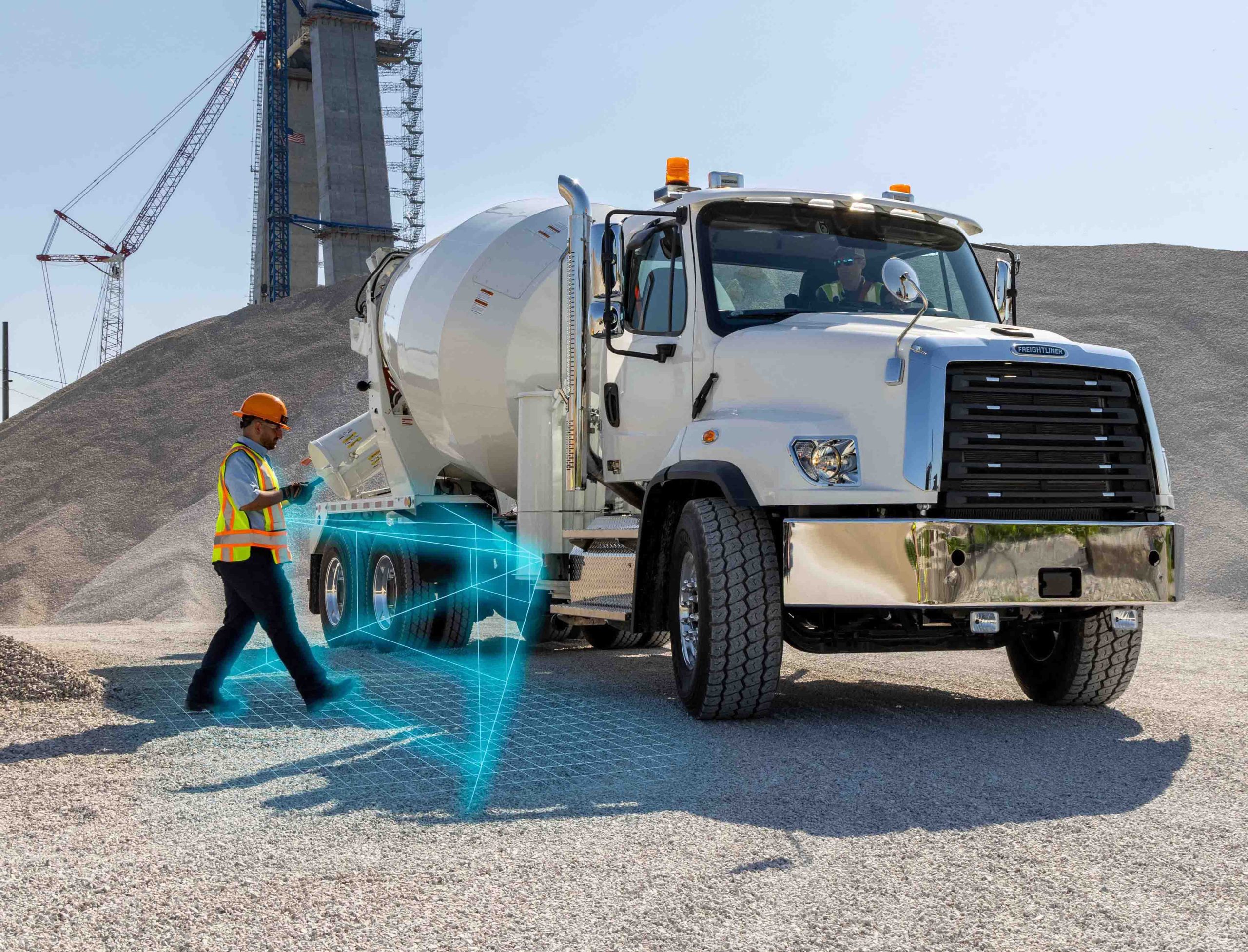 Plus series trucks' new electrical architecture invites the Detroit Assurance 5.0 suite of safety systems, available with Detroit DD engines and, for the first time, certain Cummins packages. Standard SD Plus and M2 Plus safety features include Active Brake Assist and Lane Departure Warning. Side Guard Assist, augmenting safe vehicle operation on the road or jobsite, leads optional features.
Detroit Connect Suite generates key Plus series vehicle performance information to support better fleet manager decision-making and reduce downtime. Within minutes of a fault event, for example, the Virtual Technician remote diagnostic service informs managers of fault severity, and when, where and how to best fix the issue. Detroit Connect Analytics affords actionable fuel consumption and safety performance insights on demand.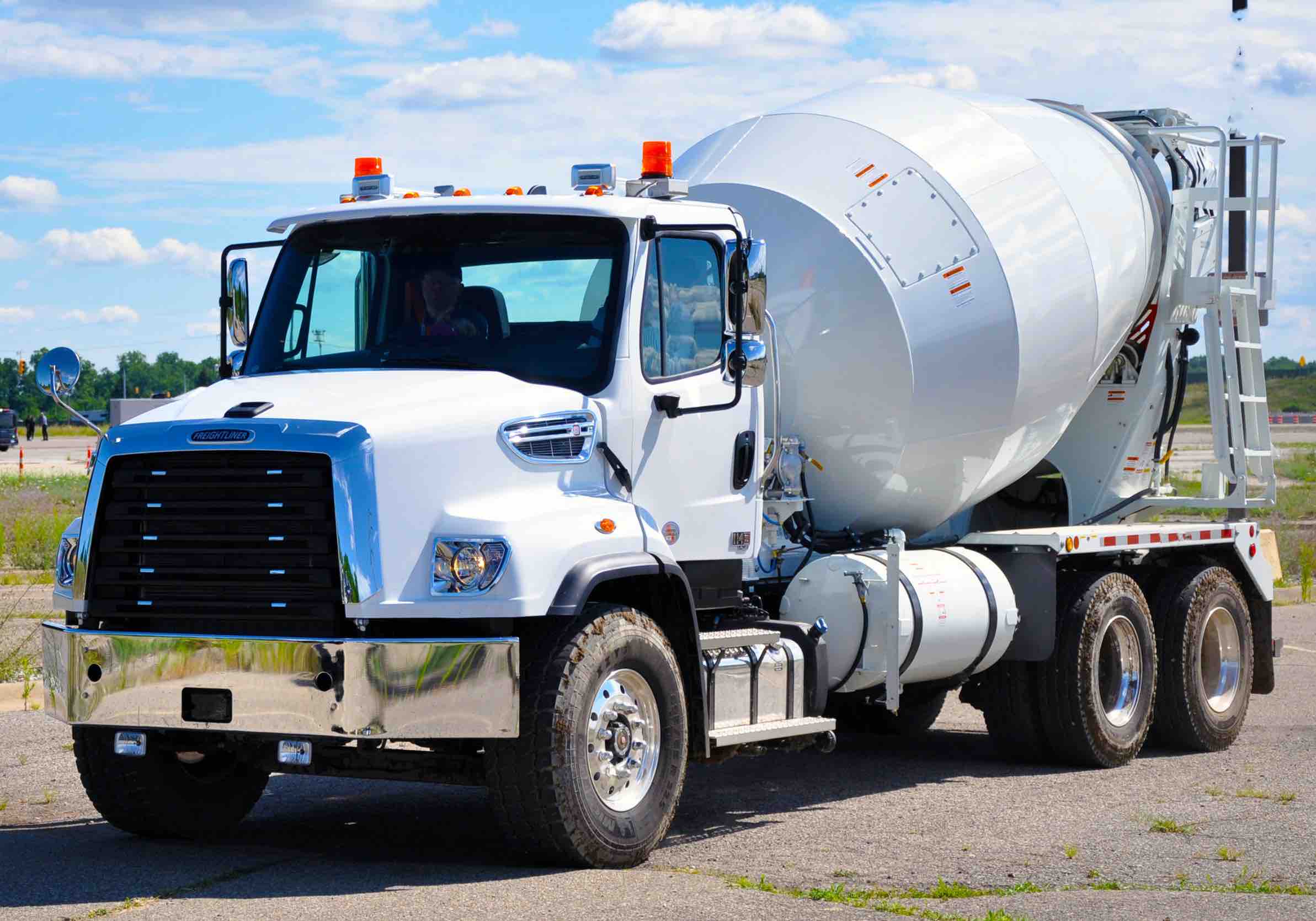 The concrete mixer- and dump-suited 114SD Plus runs on the DD13 Gen 5, which sports cutting-edge diesel technology and new vocational power ratings. The engine teams with the Detroit DT12-V transmission to offer low-speed maneuverability and the Off-Road Mode, which features aggressive shifting for sustained momentum and ultimate performance on any terrain; Hill Start Aid to guard against rolling back on steep grades; and, Rock-Free Mode to reduce downtime caused by wheel-stuck situations. Paver Mode allows a dump truck to shift from neutral to drive without pressing the brake pedal, ensuring a steady flow to the paving machine.
Plus series interior upgrades include all-new trim levels; improved insulation that muffles exterior noise and provides greater thermal efficiency; driver-centric dash with an easy-to-read information center; fully customizable switch layout; comfortable steering wheel with integrated controls; easy-to-use transmission control stalk that allows automated manual and automatic shifting plus engine braking functions from the column for safer operation; configurable dash panel featuring 2.5 times more space than prior models for body or equipment upfitters; and, ergonomic seats with precise adjustability for improved driver comfort and reduced fatigue. — www.Freightliner.com