Source: Precast/Prestressed Concrete Institute, Chicago
The University of Alabama – Teams B and A took first and third place in the Precast/Prestressed Concrete Institute's 2022 Engineering Design Competition, also known as the Big Beam competition. Sponsors ALP Supply and PCI's Aspire Magazine will present Teams B and A respective cash prizes of $2,000 and $1,500, and the University of Minnesota Duluth team with $1,750 for its second place finish. PCI producers mentoring the three teams are Gate Precast of Monroeville, La. and Molin Concrete of Ramsey, Minn.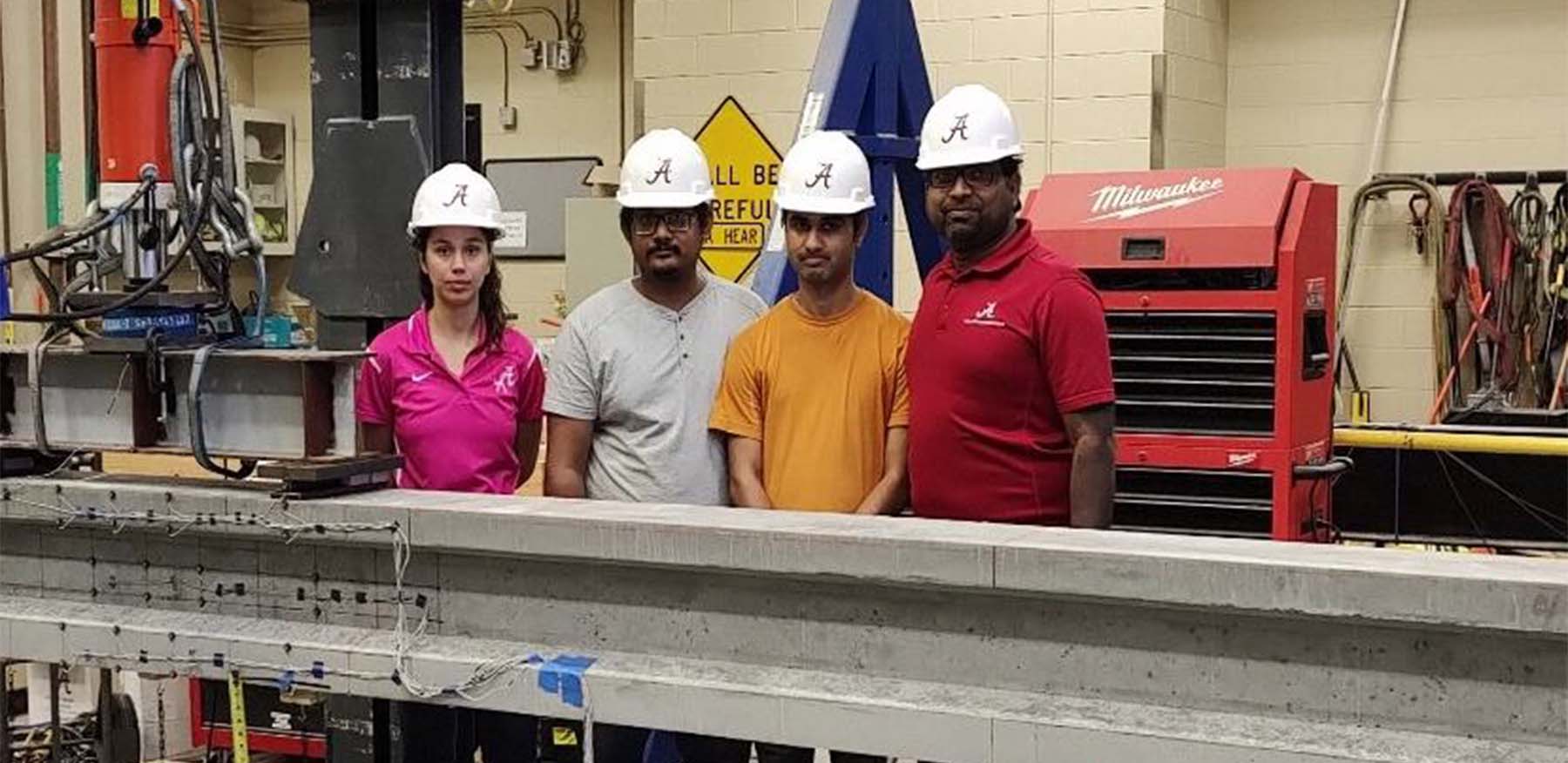 Now in its 22nd year, Big Beam teaches college students structural engineering skills in an applied learning environment. Teams and a faculty advisor design, fabricate, and test a 20-ft., precast, prestressed concrete beam. Entries are judged on performance in stress tests that simulate the types of real-life conditions structural building and infrastructure components must endure, as well as the quality of beam analysis teams submit.
"Big Beam competition is a great way to teach and make the students learn and experience the process of prefabrication, prestressing, detailing and engineering prediction/failure behavior," says University of Alabama Department of Civil, Construction and Environmental Engineering Associate Professor Sriram Aaleti, who assisted Teams A and B. "It's a been a great experience to see the students enjoying themselves when designing and interacting with [Gate Precast]."
"The hands-on experience of the Big Beam competition and working directly with PCI producers is something the students will carry with them throughout their careers. These students are the future of our industry," adds PCI President and CEO Bob Risser. "Thank you to all the PCI producer members who worked with the students and faculty to further the knowledge of prestressed concrete technology."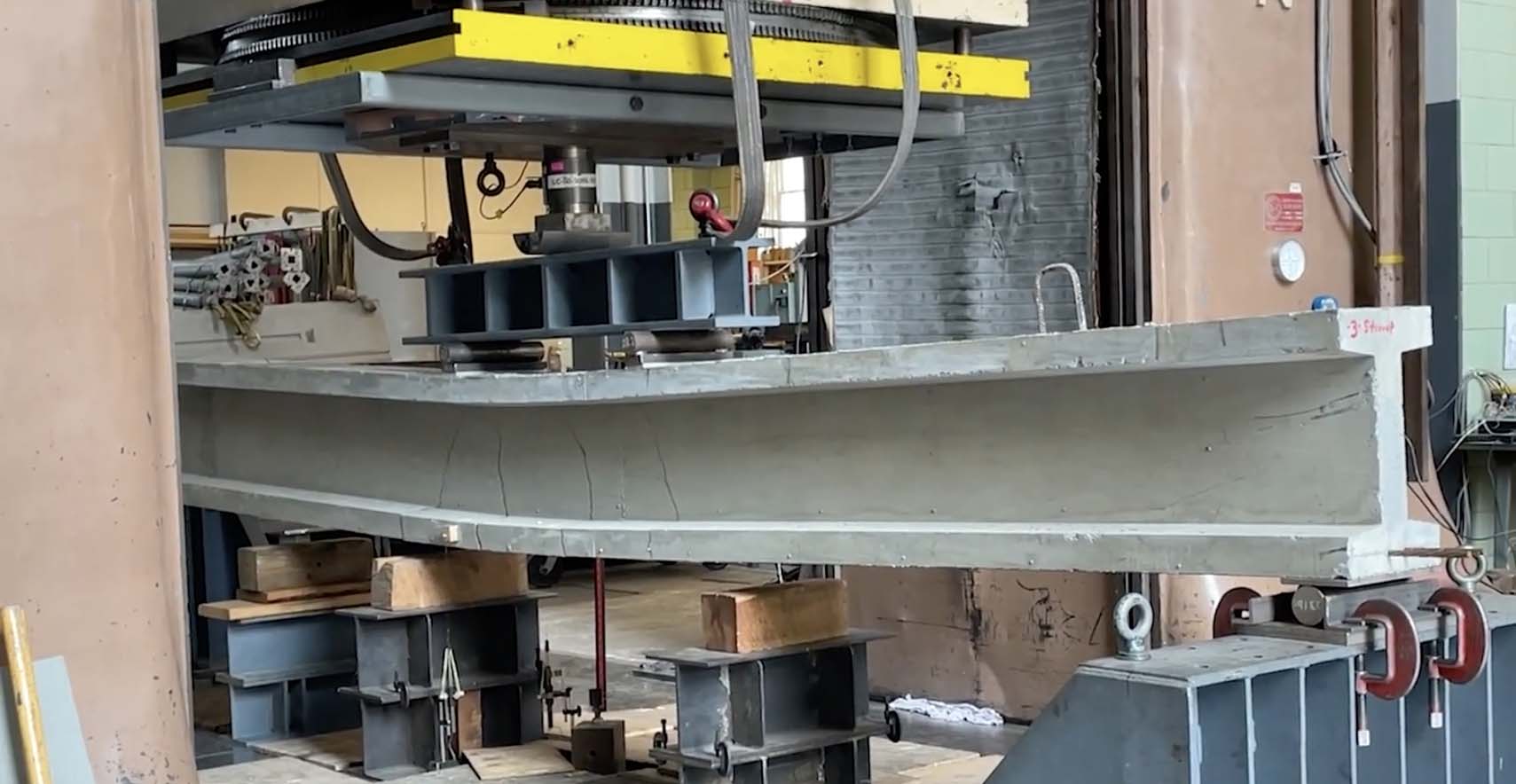 Other teams placing in the 2022 Big Beam Competition and earning awards of at least $1,000 represent Iowa State University, Ames (mentor Forterra, West Des Moines, Iowa); Lehigh University, Bethlehem, Pa. (Northeast Prestressed Products, Pottsville, Pa.); University of Nebraska, Lincoln (Coreslab Structures, Bellevue, Neb.); and, Northern Arizona University, Flagstaff ( TPAC/Encon Co.). The Iowa State and Lehigh University teams also earned the Keith Kaufman Award for Best Report and Best Video recognition, respectively.
Team videos are posted at the PCI Big Beam Channel on YouTube. Competition winners will be honored at the 2023 PCI Convention, February 21-25 in Columbus, Ohio.