The National Ready Mixed Concrete Association Developing Industry Leaders group is gathering producer member data to benchmark the industry's returned concrete transfer and process spend. Compiled figures will inform a "Cost of Returned Concrete Calculator," posted at www.nrmca.org and equipping users to compare handling process outlays based on industry averages. Assisting NRMCA Vice President, Technical Services Karthik Obla in the data collection and benchmarking effort are CalPortland's Greg Hendrix; Master Builders Solutions' Steve Schaef; and, Votorantim Cimentos North America's Danielle Belchior.
The Pennsylvania Aggregates and Concrete Association recently completed 80 Certified Concrete Finishers courses across the commonwealth. The goal of the certification courses, which include classroom and practical, hands-on work, is to help improve the resilience and extend the service life of concrete and show participants how to eliminate finishing process mistakes that can result in costly repairs or reconstruction.
Since 2019, nearly 1,600 Pennsylvania concrete finishers completed either NRMCA or ACI certification programs, making the Keystone State first in the nation with finishers who have received the lifetime NRMCA certification. The finishers now meet the requirements for Pennsylvania Department of Transportation projects that started in Q2 2022 or beyond. Additionally, there are 179 Pennsylvania finishers who currently hold the ACI finisher certification in the state.
"An equally important, if not the most important, aspect of this initiative has been its role in providing meaningful workforce development to those individuals in construction across the state," says PACA Director of Technical Services Jim Casilio. "The NRMCA certification requires a hands-on segment that has shown time and time again to be a unique opportunity for senior finishers to help instruct, mentor and train those newcomers. Bringing together thevexperienced and the new in an educational setting away from an active project site was a fantastic, unexpected program outcome."
He credits program success in large part to these PACA member companies that hosted an NRMCA class or brought the training opportunity to their customers and company personnel: Masters RMC Inc.; Golden Triangle Construction Co.; Conewago Ready Mix; Pennsy Supply Inc., a CRH company; Centre Concrete Company; Union Quarries Inc.; Central Builders Supply Co.; New Enterprise Stone & Lime Co.; Delaware Valley Concrete Co.; H&K Group; Glenn O. Hawbaker Inc.; Kinsley Construction; JJ Kennedy Inc.; Wendell H. Stone Co.; M&B Redi-Mix d.b.a. DuBrook Inc.; Baycrete Inc.; and, Byler Materials Group.
The National Center for Construction Education and Research and construction management software developer Procore Technologies Inc. have announced a partnership to develop new curriculum and educational resources with an eye to strengthening the connection between technology and the trades. Procore is a founding member of CareerStarter, a new tool powered by NCCER's Build Your Future initiative that provides career-seeking individuals direct connections with local training programs and entry-level jobs.
The American Concrete Institute has hired Dean Frank to develop programs augmenting the use of nonmetallic reinforcement and reducing carbon emissions in concrete construction. He will initially work with the recently chartered NEU: An ACI Center of Excellence for Carbon Neutral Concrete, assisting in the development of assessment, validation, and certification programs as identified by NEU.
As ACI program developer, Frank brings extensive experience in sustainability, International Standards Organization practice, and certification development of personnel, products, and manufacturing plants. Prior to joining ACI, he gained a comprehensive working knowledge of resilience and sustainability as an independent consultant plus tours of duty with testing giant Wiss, Janney, Elstner Associates Inc., the National Precast Concrete Association, and Precast/Prestressed Concrete Institute. He also has experience working with ISO standards governing the operations of certifying bodies and is a licensed P.E. in Indiana and Colorado.
"The Institute recognizes there is a hurdle in supporting the increased use of nonmetallic reinforcement and reducing carbon emissions in concrete construction and is taking active steps to develop information and programs that will lead to improvements in these important technologies," says ACI Managing Director, Certification John Nehasil. "We're eager to have Dean on board and confident his extensive knowledge will be integral to helping the Institute identify and develop assessment, validation, and certification opportunities for both ACI Centers of Excellence."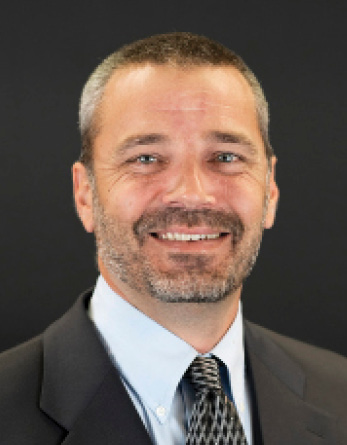 CTLGroup, Skokie, Ill., has appointed Peter Foster, P.E. as Structural & Transportation Laboratory group director, citing his role in developing and managing key lines of business for the facility in recent years. Foster brings technical expertise in structural behavior, instrumentation, load testing, product development and post-installed concrete anchors to deliver technical information to a wide array of clients. His responsibilities include management of projects within the laboratory and developing new areas of services, including concrete anchorage components. He offers knowledge of nondestructive testing, analytical investigation, structural optimizations and physical testing of structural components and systems. Foster's focus for nearly the past two decades has been centered in qualification programs for cast-in-place and post-installed concrete anchorage systems, building systems, and components. Adhering to applicable structural/physical testing specifications, he has performed qualification testing and evaluation programs for numerous products and systems.
CTLGroup's 11,000-sq.-ft. Structural & Transportation Lab is home to seasoned experts in structural evaluation and cutting-edge equipment suitable for testing large building or transportation components. Team members offer testing and analysis services for all things structural.
The U.S. Green Building Council reports nearly 100 net zero certifications earned under the LEED Zero program, representing more than 23 million square feet of built environment. One-fourth of LEED Zero projects earned multiple certifications, demonstrating achievement of net zero goals in several categories. A complement to LEED green building certification, LEED Zero launched in 2018 to provide a clear, data-driven path to recognizing net-zero goals and signals market leadership in the built environment, USGBC notes.
"Operating our buildings at net zero, combined with a solid green building strategy, is a cost effective solution to tackling the climate crisis," says USGBC Interim CEO Peter Templeton. "Reducing the carbon emissions of buildings is a critical part of the solving the climate puzzle. We will continue to work together with building owners and partners from all sectors to ensure that we meet net zero goals."
LEED Zero energy certification is awarded to net zero energy buildings and communities that generate as much energy as they use over the course of the year. LEED Zero Carbon recognizes net zero carbon emissions from energy consumption through carbon emissions avoided or offset over one year. LEED Zero Water recognizes a potable water use balance of zero over one year. LEED Zero Waste recognizes buildings that attain the Green Building Certification Institute's TRUE Platinum level.
ASTM International Committee C09 on Concrete and Concrete Aggregates has presented its top annual honor, Award of Merit, to Charles Alt of Imerys Aluminates. The award and accompanying title of Fellow recognize distinguished service and outstanding participation in ASTM committee activities. C09 members underscore his leadership as chair, along with technical expertise he lends to standards development. An ASTM International member since 1994, Alt had previously earned Award of Appreciation (2017). He holds a bachelor of science in ceramic engineering from Ohio State University and master of business administration from the College of William and Mary.
Emily Guglielmo, SE, PE, CE, F. SEI, M.ASCE, a principal at Martin/Martin Inc., has been appointed to the Charles Pankow Foundation Board of Directors. She heads up Martin/Martin's San Francisco office and serves as its technical leader on earthquake and wind engineering. Recognized for expertise and activity in code development and research, she serves on the American Society of Civil Engineers 7-22 General Provisions Committee, Main Subcommittee, Seismic Subcommittee, and Wind Subcommittee. She also serves on the ASCE/ SEI Codes and Standards Executive Committee and, by appointment, on the National Institute of Building Sciences' Building Seismic Safety Council Task Group: Improving US Seismic Codes and Standards.
Groundworks, a leading foundation, and water management solutions company based in Virginia Beach, Va. will acquire Foundation Support Specialists, a family-owned company serving San Antonio and Austin, Texas. Founded in 2017 by Brian Holt and Richard Reed, FSS concentrates on providing foundation repair services to homes and businesses, along with crawlspace encapsulation, waterproofing, and concrete repair.
"With this acquisition, Groundworks enters the explosive Texas market. For years, Texas consumers have been underserved with cheap, low quality concrete foundation solutions. Despite being only five years old, FSS has been delivering proper steel pier solutions in the foundation repair business. We look forward to quickly expanding FSS across Texas to deliver a new standard of excellence," says Groundworks CEO Matt Malone.
"By joining forces with Groundworks, we will continue to deliver on our record of success as well as be able to pursue many new and exciting growth initiatives," adds Brian Holt. "We look forward to joining our new colleagues at Groundworks who have achieved remarkable growth by putting people first. That's exactly what we are going to continue to do for our employees and customers."