Sources: Trueform Concrete, Wharton, N.J.
Trueform Concrete has acquired JM Lifestyles, a Randolph, N.J. studio whose concrete artisans and craftsmen cast decorative counters, sinks, tables and other premium furnishings for homeowner, architect and commercial property clients.
"With the premise that we are better together, we are excited to extend our leadership in the decorative concrete industry as one team," says Trueform General Manager Andrew Lippman. "The products and skilled artisans at JM Lifestyles are a perfect complement to our Trueform Concrete and Blendhouse businesses."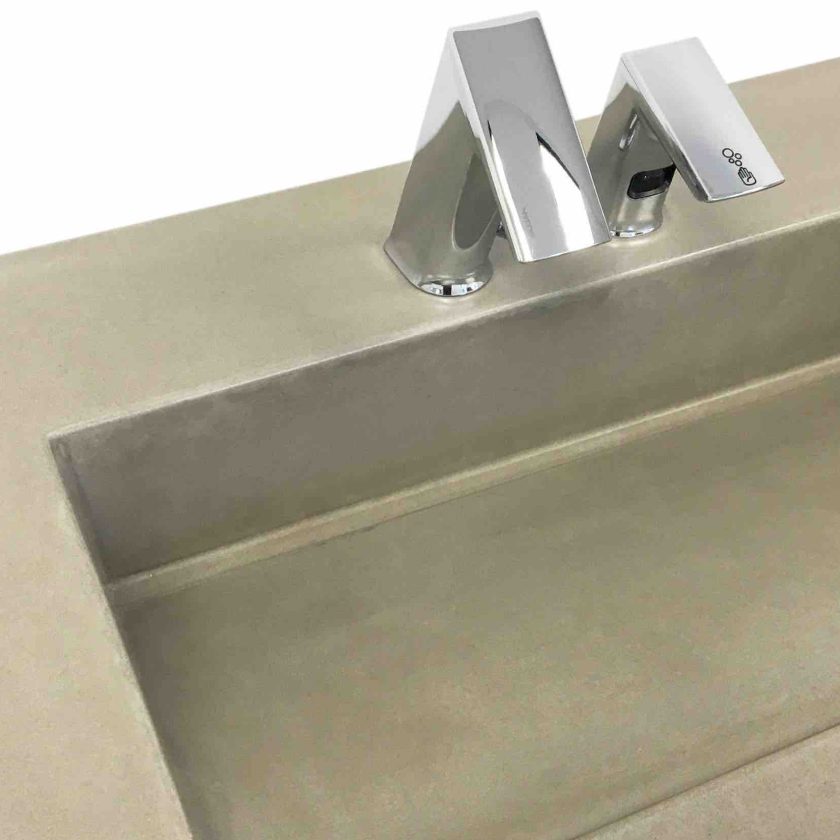 "This acquisition adds production capacity and scale, as well as new product and design capability to our decorative concrete business," observes Marc Sieger, chief executive officer of Trueform parent Renovation Brands. "We look forward to sharing our business expertise, shared services model, and considerable resources with the Trueform Concrete team to integrate JM Lifestyles into the business."
The Renovation Brands platform has a proven track-record of acquiring and growing digitally native home improvement companies, he adds. JM Lifestyles is the ninth target; along with Trueform Concrete, its becomes part of a family of businesses including American Tin Ceilings, Reggio Register, Electric Fireplaces Direct, Mantels Direct, RTA Cabinet Store, and DecorPlanet.com. The Renovation Brands portfolio has been built with the backing of Comvest Partners, a private investor based in West Palm Beach, Fla.