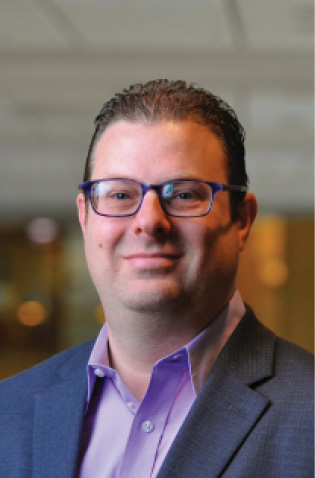 According to the Department of Energy (DOE) Office of Energy Efficiency and Renewable Energy, homes and commercial buildings consume 40 percent of the energy used in the United States. The average American spends at least $2,000 annually paying for energy, with about $200 to $400 of that bill going towards regulating temperatures caused by drafts, air leaks around openings and outdated heating and cooling systems.
As suppliers and contractors alike are looking to increase energy efficiency to meet the latest codes and deliver cost savings to their customers, it can be helpful to develop an understanding of potential trouble areas that contribute to energy waste within the roofing and walls of buildings. With sustainability playing an increasingly vital role in renovations and new construction, industry professionals could benefit greatly from leaning on energy assessment results and building codes for guidance as they supply and build their future projects.
ENERGY ASSESSMENTS IDENTIFY AREAS FOR IMPROVEMENTS
An Energy Assessment is a vital step towards increasing the energy efficiency of any building by illuminating some of the leading factors that contribute to energy loss in roofing and walls, such as air leaks, insufficient insulation, and gap-filled or improperly installed ducts. Usually consisting of an exterior audit, plus appliance and/or leak check, an energy assessment might also include a walk-through or inspection, use of an infrared camera, and a blower door or other techniques to reveal the most effective approaches to building upgrades.
While this process may seem excessive, we are able to learn exactly where the problem areas are located and what materials and methods are best suited to address them. For example, infrared cameras use thermal imaging to locate the source of air leaks. These leaks can threaten the indoor temperature stability and increase energy bills. In fact, data from the study, "The Effects of Roof and Wall Insulation on the Energy Costs of Residential Buildings," reveals that 50 percent of a residential building's heating costs come from heat seeping out from the roof, walls and foundation. These tests may also reveal insulation errors that could be pivotal to the energy transition of any building, which is crucial knowledge for concrete suppliers and contractors looking to provide the materials and services to achieve desired levels of energy efficiency. For example, The Office of Energy Efficiency and Renewable Energy stated that the maximum thermal performance or R-value of insulation is very dependent on proper installation. The Insulating Concrete Form is among recommended materials as it creates walls with a high thermal resistance, typically about R-20.
FIVE MOST COMMON ENERGY EFFICIENCY UPGRADES
Once an energy assessment of a building is complete, the owner will have a clear roadmap of where to get started, and suppliers and contractors will enter the picture with recommendations on materials and best practices to move forward. Here are some of the most common roof and wall upgrades listed by the
DOE Office of Energy Efficiency and Renewable Energy that are found during audits:
• Add proper insulation
• Seal air leaks
• Upgrade windows, doors and skylights
• Install programable thermostats
• Seal ducts
GUIDANCE ON BUILDING CODES AND ENERGY EFFICIENCY
Design and construction professionals are often challenged with incorporating energy efficiency features into their projects. To help, the International Code Council has the International Energy Conservation Code (IECC) which is incorporated into the International Building Code (IBC) and has a chapter (chapter 11) in the International Residential Code (IRC) dedicated to energy efficiency. The requirements of the code are directed at the design of building envelopes with adequate thermal resistance and low air leakage and towards the design and selection of mechanical, water heating and electrical illumination systems that promote effective use of depletable energy resources.
Developed to provide contractors with guidance on how best to achieve and sustain energy efficiency standards for walls and roofs of the buildings they maintain and build, the code also provides insights for material developers and suppliers. For architects and engineers, the code features chapters which provide guidance on the design and construction focused on the effective use and conservation of energy over the lifespan of the structure. To read more about energy assessments and the role of building codes, visit www.iccsafe.org.