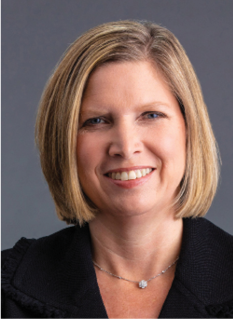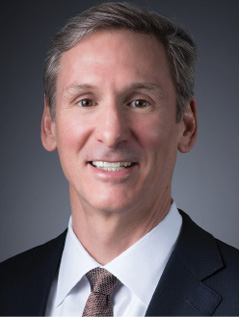 Cummins Inc. President and Chief Operating Officer Jennifer Rumsey succeeds CEO Tom Linebarger this month, becoming the first woman and seventh individual to hold the title since the engine manufacturer's 1919 founding. A 30-year Cummins veteran, Linebarger will continue to serve as chairman of the board and in an executive chairman role, working with Rumsey on initiatives that include completing the pending Meritor acquisition.
"Jen is a once in a generation talent and the right leader for Cummins at this important time in our history," he says. "She has been my partner in developing the Destination Zero strategy, which sets forth how the decarbonization of our industry will be a significant growth opportunity. Her background as an engineer and technology expertise provide a deep understanding of the major changes taking place and how to capitalize on them. Jen uniquely understands our customers, having worked in many different parts of the business during her more than 20-year career."
"We build solutions that serve customers' needs and better our planet both now and in the future," adds Rumsey, a native of Columbus, Ind., Cummins' hometown. "At a time when technology is evolving more rapidly than at any point in our history, we must emphasize the critical role people play in our collective success. By putting people at the center of everything we do, we will power the path to decarbonization and advance our mission of powering a more prosperous world."
Rumsey holds bachelor and master of science degrees in Mechanical Engineering from Purdue University and Massachusetts Institute of Technology, respectively. She began her Cummins career in Research and
Technology, focused on reducing criteria pollutants from diesel engines. She has since held positions of increasing responsibility and impact: Bringing new platforms and technologies to the market; driving product quality improvements; developing global teams; and, engaging with key original equipment manufacturer partners.