Sources: Astec Industries Inc., Chattanooga, Tenn.; CP staff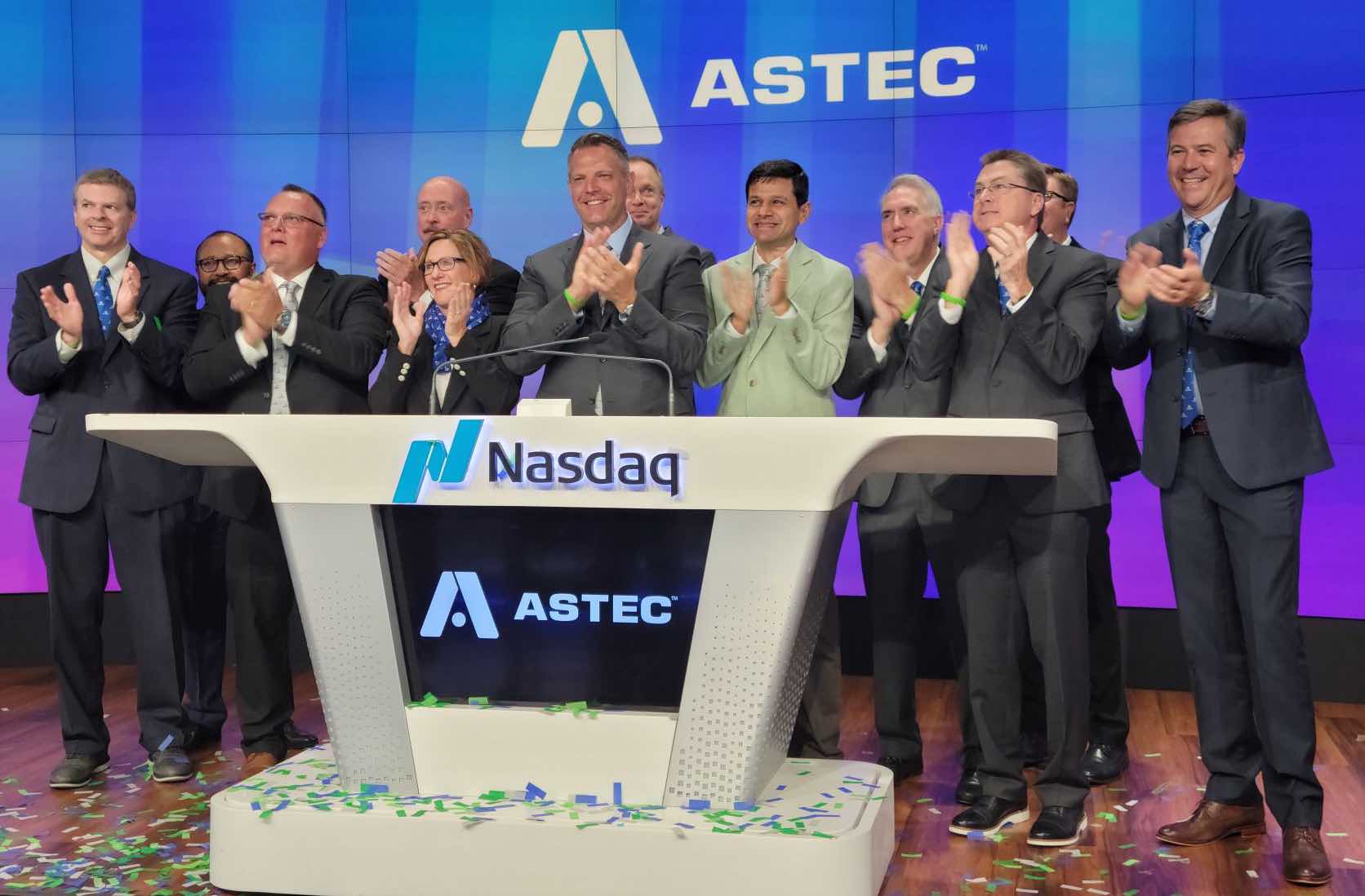 To celebrate Astec Industries' 50 years of designing and manufacturing heavy equipment used to build the infrastructure that connects the world, President and CEO Barry Ruffalo rang the Nasdaq Stock Market opening bell on August 9.
"The company was founded with a steadfast focus on customer service, innovation, and quality," he says. "That unwavering commitment remains core to our success and lives on through our OneASTEC business model. We have a long and proud history, and I'm excited and grateful to lead Astec into the future."
From humble beginnings, he adds, Astec has become a global, billion-dollar manufacturer of concrete plant equipment, including the BMH, Con-E-Co and Rexcon brands, plus related offerings for aggregate processing and asphalt road building. With a payroll of 4,000-plus, the company has sales and manufacturing operations around the world.
Related articles
BMH rolls into in Astec ranks, joining Con-E-Co and RexCon