Sources: Western Star Trucks Sales Inc., Portland, Ore.; CP staff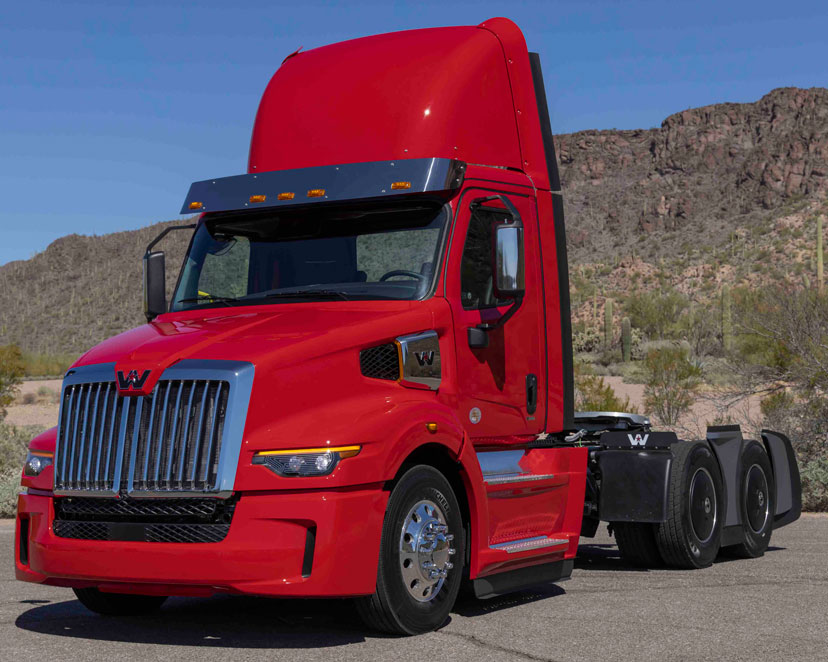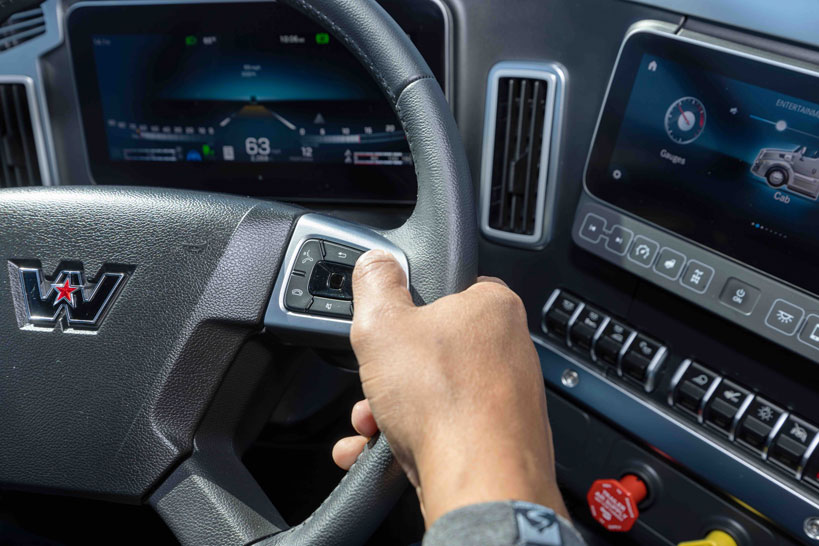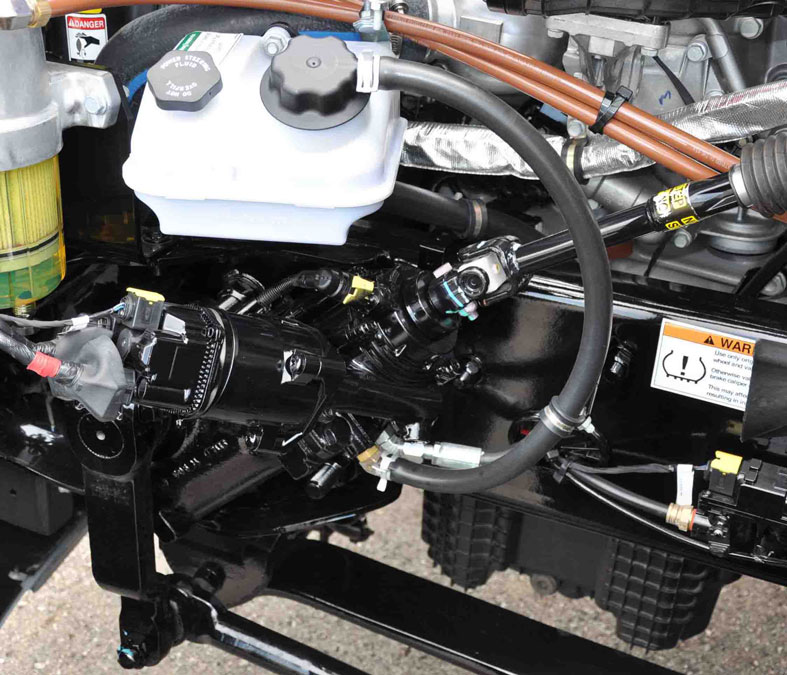 Western Star Trucks consummates its X-Series "Trilogy of Tough" with an August 2 rollout of the on-highway 57X, which builds on (sister brand) Detroit technology, safety and powertrain features underpinning the on/off-highway 49X and 47X models unveiled in 2020 and 2021. Available in a day cab plus two long-haul versions, the 57X bears hardware and software designed to protect the driver, pedestrians and other motorists, while providing real-time vehicle information to help minimize insurance costs and downtime associated with accident-related repairs.
The 57X has as standard the Detroit Assurance 5.0 safety system, marking the premier of Active Side Guard Assist, an industry-first technology mitigating driver's blind side limitations during right-hand turns. It joins other principal Detroit Assurance features: Active Brake Assist 5, an always-on system that fuses camera and radar technology to detect moving obstacles in front of the truck and can deploy full braking; Adaptive Cruise Control, which keeps the truck at a safe distance from forward vehicles; and, the optional Active Lane Assist, powering Lane Keep Assist, Auto Stop, Lane Departure Protection and Steer Assist functions.
"While the 47X and 49X serve the vocational customer, the 57X was conceived, designed and engineered specifically for owner-operators and small fleets looking for a truck that provides the safety, efficiency, durability and prestige that only Western Star can deliver," says Daimler Truck North America Senior Vice President, Sales and Marketing David Carson.
The 57X is Western Star's most fuel-efficient truck to date, besting its predecessor, the 5700XE, on that metric by 5.8 percent. The new model runs on Detroit DD13 Gen 5, DD15 Gen 5 or DD16 engines. Available Detroit Powertrain components include DT12 Direct or Overdrive AMT transmissions, which reduce fuel consumption, improve shifting, and reduce wear. Intelligent Powertrain Management anticipates terrain and adjusts to road conditions to further maximize efficiencies. Available Detroit front steer and high-speed ratio rear tandem axles also contribute to fuel efficiency and performance. 57X production is set to commence in Q1 2023 at the DTNA Cleveland, N.C. Truck Plant. — www.WesternStarTrucks.com
Related articles
Western Star rounds out X Series with short cab model
Western Star reveals aluminum cab, Detroit-loaded 49X workhorse