A recently formed strategic partnership between Nexcon 3D construction printer provider Black Buffalo 3D Corp. and admixture supplier Mapei Corp. has its first commercial product. The launch of Planitop 3D, a packaged, cement-based ink/mortar, times with a project spelling significant initial scale: Affordable-home builder Alquist 3D will use a Nexcon printer and Planitop 3D on a 200-unit community in Pulaski, Va.
"[Our] team recognized the need for standardization in materials to drive the next phase of growth in the 3D construction industry," explains Michael Woods, chief executive officer of Black Buffalo parent Big Sun Holdings, New York. "Mapei was able to enhance the formula our team developed and take it to the next level. [Planitop 3D] makes printing homes, buildings and infrastructure financially feasible on nearly every level."
"Structures printed with Planitop 3D and Black Buffalo Nexcon printers represent technology at its most compassionate, creating a more affordable housing market," adds Mapei CEO Luigi Di Geso. "We are proud to be involved in this evolution in construction and housing."
The Planitop 3D and Pulaski community announcements follow extensive material and equipment testing. Mapei enlisted Intertek in York, Pa. to verify that the ink/mortar meets acceptance criteria of the ICC-ES AC509 – 3D Automated Construction Technology for 3D Concrete Walls standard. Black Buffalo tested the material's fresh and cured properties in Elizabeth, N.J., where Nexcon models printed demonstration structures during 13-hour cycles.
Mapei America tailored the concrete or mortar ink mix design around rheology and strength development characteristics attending the Black Buffalo Nexcon 3D printer nozzle output and speed.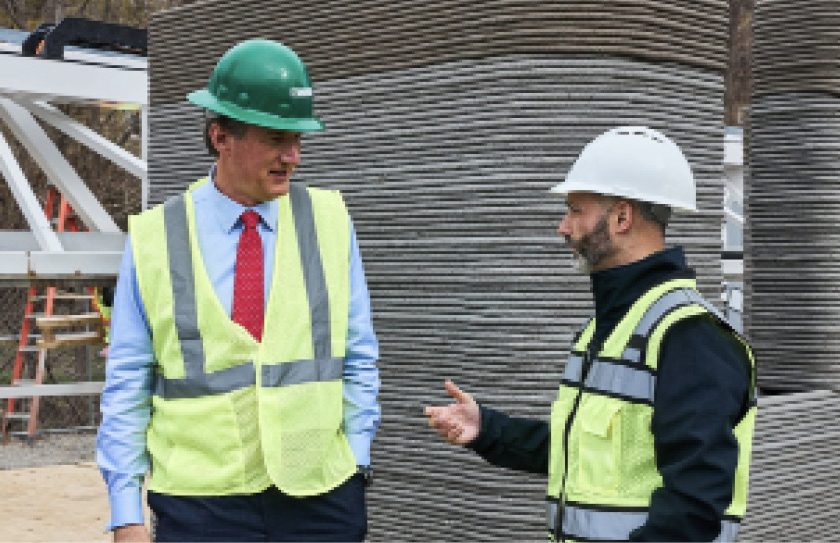 PRINTER RENTAL, FINANCING SOLUTION
A new Black Buffalo Corp. subsidiary, BB3D Financial, cites the world's first turnkey solution for financing and renting large scale 3D construction printers. Builders of all sizes around the globe can try technology without a large capital investment and quickly scale their operations. Rental clients will also be eligible to apply a partial credit toward purchase of their own Black Buffalo Nexcon printer with BB3D Financial's rent-to-own program.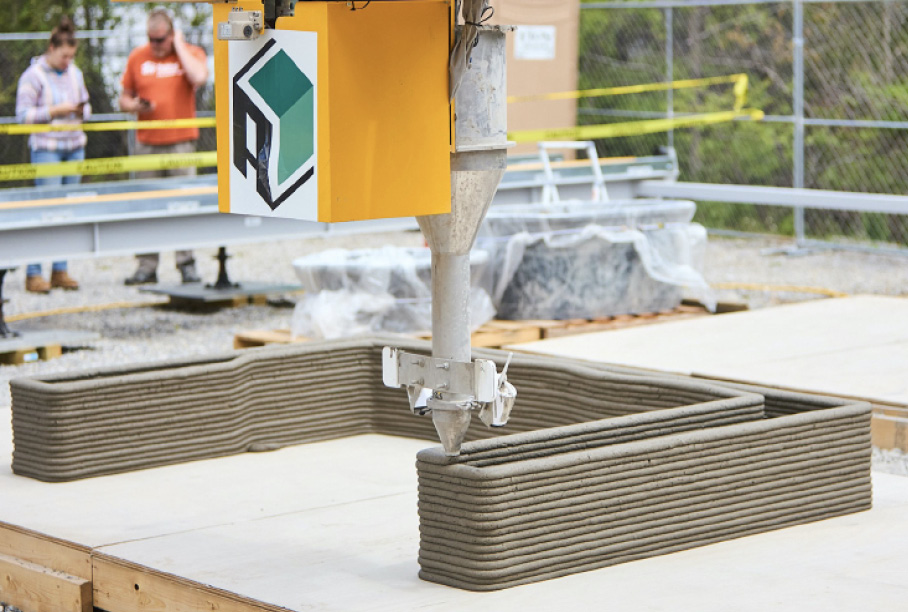 "In speaking with leaders in commercial and residential construction, our team recognized that most of the heavy equipment and machinery on a job site was rented, not owned. Why should 3D construction printers be any different?" says Michael Woods, chief executive officer of Big Sun Holdings Group, Black Buffalo 3D parent. "BB3D Financial will eliminate another barrier of entry for companies on the verge of starting 3D construction projects and help clearly define the cost savings possible with our Nexcon printers."
The new entity was created in response to the demand Black Buffalo 3D received after launching the Nexcon 1G printer. Large scale 3D printers are a natural fit for financing and rentals allowing them to become another tool in the arsenal of a builder or developer—akin to a crane, excavator or bulldozer. The new venture is in line with Black Buffalo 3D's mission to increase adoption and acceptance of printing technology and differentiate itself as a leader in 3D construction equipment. Rental terms start at three months for domestic and six months for international businesses. Long-term financing and leasing will also be offered.
"According to the American Rental Association, 93 percent of all construction firms rent equipment so we created a solution to 'product fit' the industry as it already exists," observes Tim Murphy, a 25-year equipment leasing veteran who Black Buffalo 3D has tapped as BB3D Financial president. "This dramatically lowers the entrance cost into 3DCP and opens the doors for all layers of the industry to join us in the 3D construction printing revolution."
"As our 3DCP industry continues to evolve, one opportunity is clear: the great need for leasing and rental of 3DCP machines. Black Buffalo 3D's rental and finance options will allow thousands of academic institutions, construction companies, and small businesses to grow their education about this industry and test out their designs and ideas. BB3D Financial will be the catalyst for 3DCP adoption, and Alquist 3D is excited to be their first client of many," adds inaugural client Zachary Mannheimer, chief executive officer of Virginia-based builder Alquist 3D.