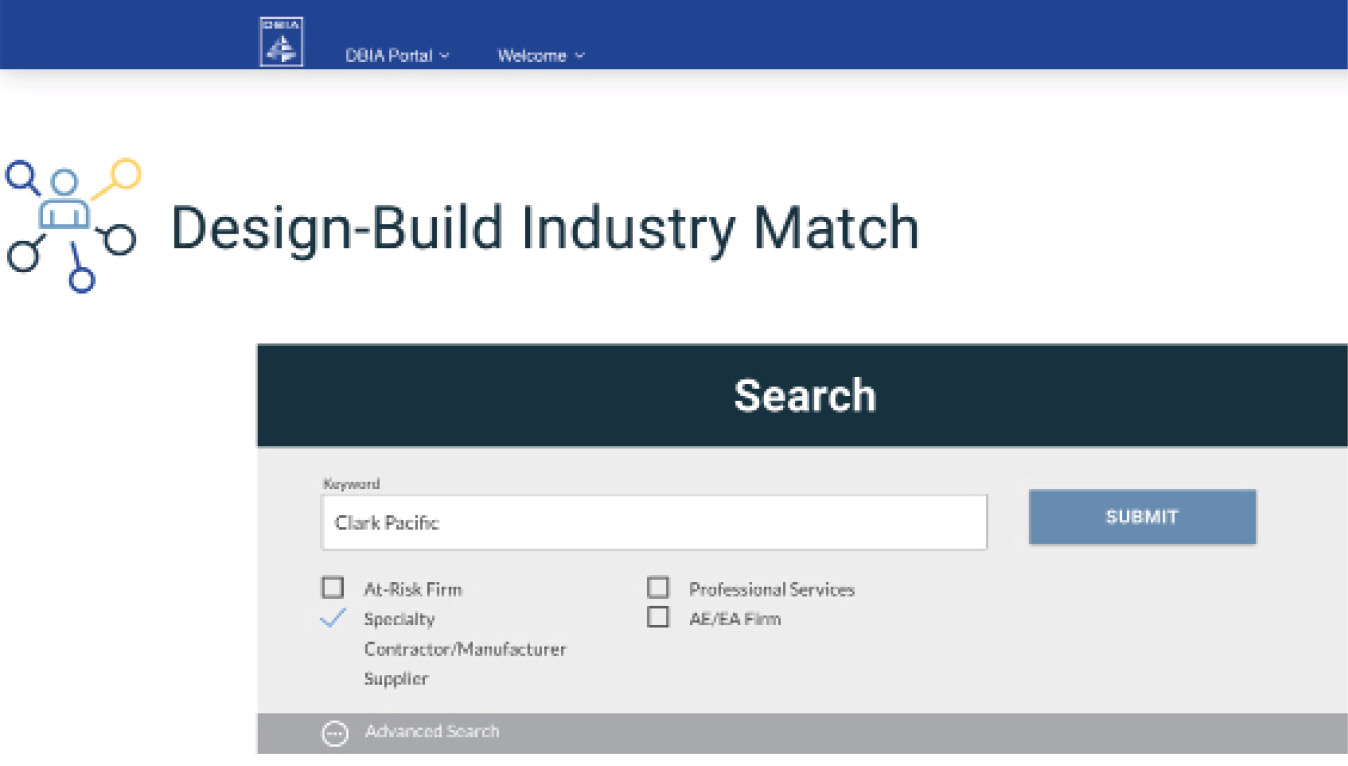 A new infrastructure investment era will have state, local and federal agencies from coast to coast looking for qualified design-build teams to deliver the most cost and time-efficient projects, according to the Design-Build Institute of America, Washington, D.C. Finding them will be as easy as a click of the mouse with the launch of DBIA's Industry Match, billed as the only online directory allowing users to search for qualified design-build firms by region, market, specialties and project type.
"Owners consistently contact us for lists of design-build and MWDBE firms, and those providing owner advisor services," says DBIA Executive Director Lisa Washington. "General contractors also turn to DBIA for access to potential team members, particularly specialty contractors and sub-consultants. This new online directory will allow design-build firms to find potential partners and owners to find experienced design-build teams." DBIA Industry Partners lead the practice as "Design-Build Done Right" professionals across all sectors and professions, she adds.
DESIGN-BUILD REFERENCE SERIES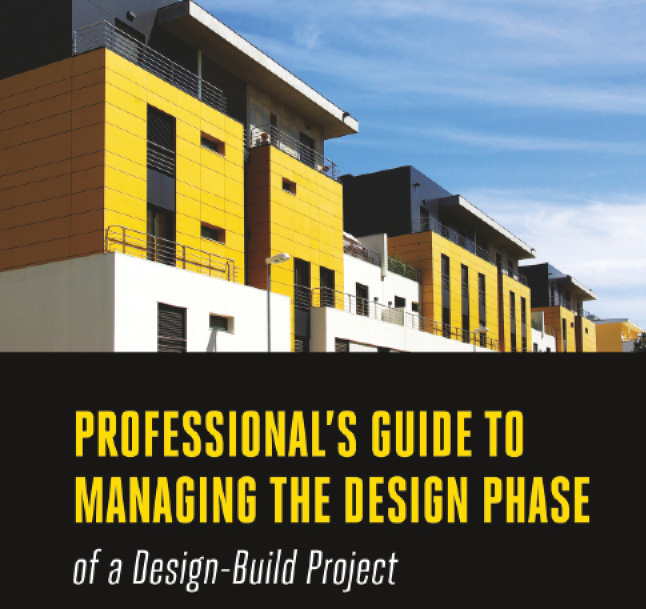 The Charles Pankow Foundation is expanding the benchmark "Professional's Guide to Managing the Design Phase of a Design-Build Project" for use beyond building contracts. The publication has been a go-to resource for professionals looking to achieve greater design-build project delivery success, formalizing the design phase manager's role to lead typically compressed cycles. Use of the DB model presently extends to nonbuilding projects and the responsibility for managing the design phase is no longer consolidated into a single role. In addition, the industry is rapidly changing in ways that affect the design phase, including design-assist through specialty trades, BIM execution planning, and offsite construction techniques.
The Pankow Foundation's new project will bring together academics and industry experts to produce an expanded suite of design management publications, based on the Professional's Guide, second edition. They will prepare owners, designers, and builders to be leaders of innovation on DB projects. To advance these efforts, the Foundation has awarded research grants to University of Florida, Principal Investigator (PI) Bryan W. Franz, Ph.D. with co-PI Daniel Hall, Ph.D. of ETH Zürich; Iowa State University, PI Jennifer Shane, Ph.D.; and, University of New Mexico, PI Susan Bogus Halter, P.E., Ph.D.