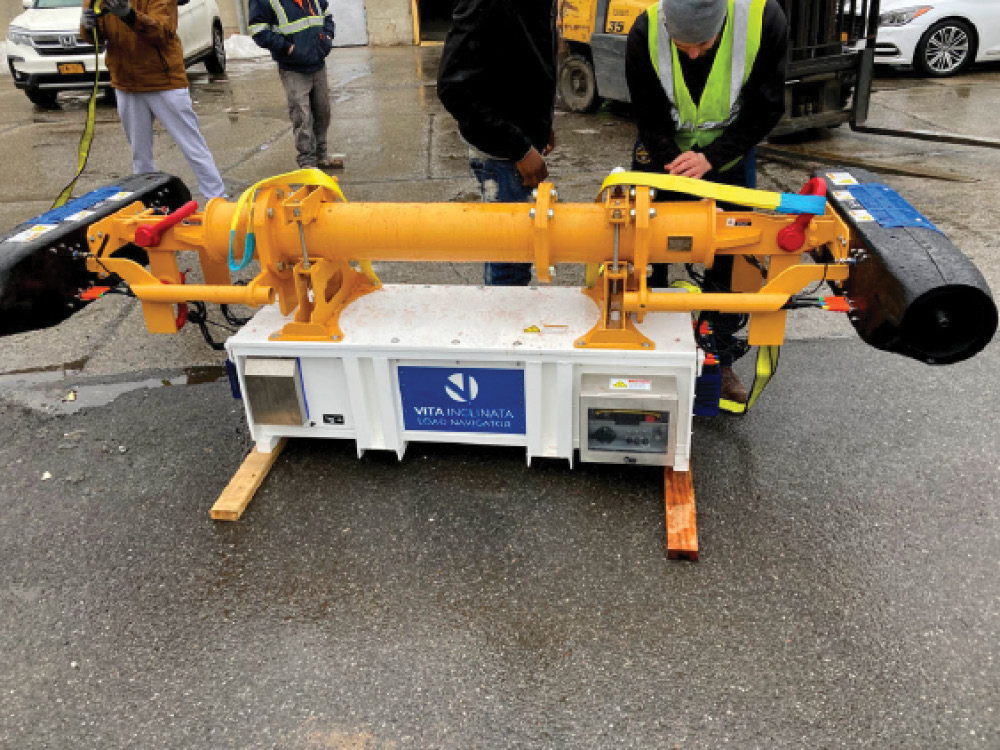 Crane load stabilization and precision hardware developer Vita Inclinata has delivered the first of two 20-tonne Vita Load Navigator systems to New York City's Trident General Contracting. The commercial concrete contractor will utilize the VLN-20s for 9 Dekalb Avenue, a 1,066-ft., 73-story building in Brooklyn, and anticipates similar deployment on a 995-ft., mixed-use tower on Fifth Avenue in Midtown Manhattan.
"New York City is the home of the skyscraper, and at any given time has in excess of 30 tower cranes erected," says Trident CEO Patrick Murphy. "Our risk assessment matrix identifies crane operations as an inherently dangerous activity. Taking the man out of the pick-and-drop zone during dynamic movements only makes sense. Once the industry sees the efficiency and safety value of the VLN system, we anticipate widespread adoption."
The remotely operated, suspended load system affords crane operation crews precision control to orient their lifts without being in the critical path of the load. It dynamically adjusts to load sizes, crane movement, and wind conditions, allowing high-precision lifts in the most challenging environments. However, Murphy underscores the following features as particularly valuable to his teams: Self-contained with no field maintenance required, and ease of use, deploying within five minutes.
"Construction companies operating cranes must use all available technology to help keep their workers safe," notes Vita Inclinata CEO Caleb Carr. "Trident is a progressive organization that puts the safety of workers first." — Vita Inclinata, Broomfield, Colo., www.vitatech.co
WEBCOR BUILDERS PARENT TESTS AUTONOMOUS TOWER CRANE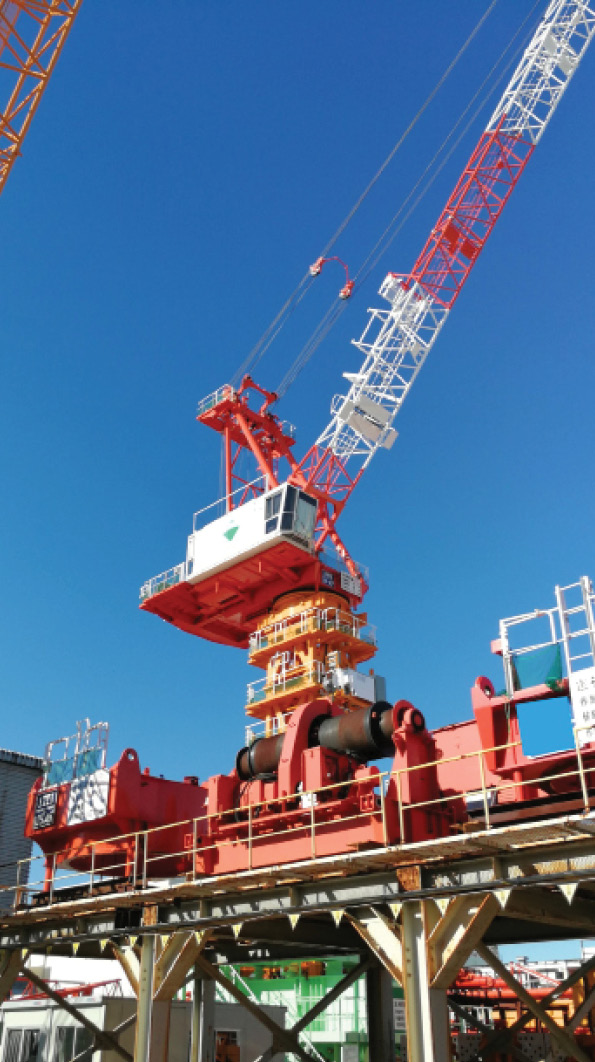 Innoviz Technologies, Tel Aviv-based provider of high-performance, solid-state LiDAR sensors, and Obayashi Corp., the Tokyo parent company of California's Webcor Builders, continue to push the envelope in automated construction equipment possibilities. A recently tested tower crane system is adapted from Obayashi's autonomous solutions for earthmoving and concrete work. The construction giant began using Innoviz's LiDAR in 2018 and is currently developing a full-scale system for sites throughout Japan. Its recognition software extracts data generated by Innoviz's LiDAR to measure the exact distance from objects and identify people and equipment in construction areas. Data can trigger a series of step-by-step warnings to the crane operator, which enhances safety and fosters a streamlined and efficient process.
Using Innoviz's LiDAR together with Obayashi's proprietary software has resulted in substantial savings related to manual crane operation. "This is a cutting-edge solution and a true testimony that our LiDAR can be used in a significant number of cases," says Innoviz CEO and Co-Founder Omer Keilaf, who credits Japan distributor Macnica for facilitating the Obayashi partnership and autonomous construction equipment solutions development.