Construction materials testing equipment and technology provider Forney LP is preparing release of a ForneyVault-AASHTOWare Project Construction & Materials interface to state departments of transportation. Linking its signature platform and the American Association of State Highway and Transportation Officials software suite, the company notes, "Drives increased transparency, productivity and efficiency—especially pertinent for DOT labs today in light of the Infrastructure Investment and Jobs Act."
"AASHTOWare is a valuable tool for state transportation agencies, and our integration will provide even more value and convenience to users," says Forney Vice President, Platform Development Scott Grumski. "With ForneyVault, AASHTOWare Project users will have access to verifiable, unalterable data to better inform material approvals, qualifications, and mix design approvals, all while managing each step of the sample lifecycle. The combination of AASHTOWare Project and ForneyVault will reduce the risk of errors, increase compliance and drive more positive outcomes for DOTs and partner labs."
AASHTOWare Project is programmed to span all levels of construction and materials management to progress a contract, along with supporting documentation, from award through finalization. DOT agencies deploying the module will soon be able to access the ForneyVault platform, which leverages a private cloud database to link testing machines, ancillary equipment and third-party software.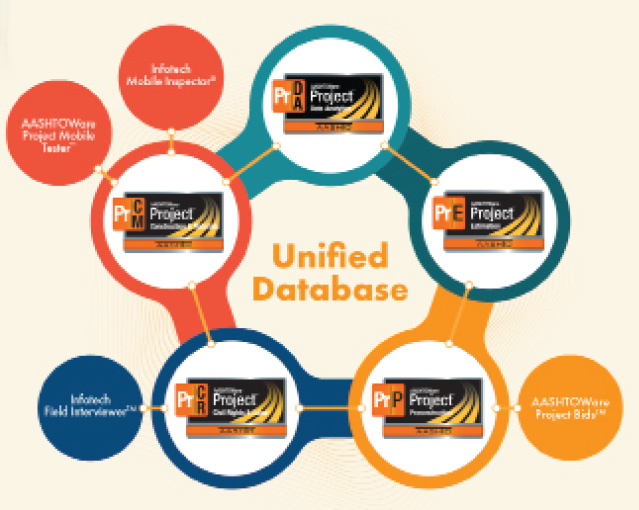 The interface will see sample information and testing data automatically flow between ForneyVault and AASHTOWare. "[It] will enable error-prone manual tasks and labor-intensive data entry and paperwork to be replaced by intuitive, automated processes," notes Forney Senior Vice President, Sales & Marketing Joel Simpson. "This is an opportunity for DOT agencies seeking greater efficiencies and improved productivity that will be demanded as the influx of funding from the Infrastructure Investment and Jobs Act spurs tremendous project growth."
To assess the value of the integration, Nebraska, Kansas and Mississippi agencies participated in a seven-month AASHTO pilot. Forney supported the proof-of-concept endeavor by providing engineering support for the interface and the enabling testing machine hardware, including ForneyLink, a touchscreen user interface for manual machines, plus Forney RetroPak, a kit to convert any manual machine to an automatic model.
In addition to being an early AASHTOWare Project Construction and Materials adopter, the Nebraska Department of Transportation recognized the value of the ForneyVault integration and, upon pilot completion, became its first subscriber. "As an agency, we have explored and utilized interfaces with our lab equipment prior to this integration. After building and maintaining a few of our own interfaces, we are excited to have this native integration. We see this as a great way to scale out all our labs that perform compression testing without having to directly build and maintain those interfaces ourselves," explains NDOT Construction Systems IT Supervisor Ty Carlson.
"From the lab manager and lab technician perspective, the interface of AASHTOWare Project with ForneyVault provides a simpler process, which reduces the risk of data entry errors by the technician," adds NDOT PCC Materials & Test Manager Tim Krason. "Any time you can eliminate data entry, you can eliminate errors. Technicians agree that the less they have to type, the less chance of error and the less time constantly reviewing what they previously typed. Our lab sees the value of increased efficiency by combining the automatic machine and the AWP/ForneyVault integration."