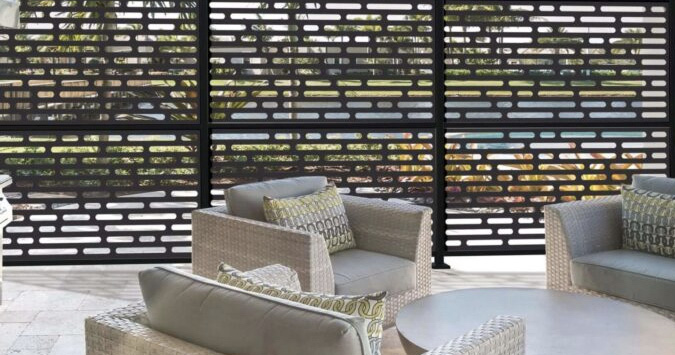 Oldcastle parent CRH Plc is set to acquire Ohio-based Barrette Outdoor Living Inc., a leading player in steel, aluminum and vinyl fencing, railing, gate and accent products for residential and commercial applications. It sells and distributes through big box or independent home improvement retail channels and specialty outdoor product dealers.
"Barrette is an excellent addition to CRH," says Chief Executive Albert Manifold. "Architectural Products has been one of our fastest growing businesses in recent years and the acquisition of Barrette complements and enhances our existing offering of sustainable outdoor living solutions in North America. It also demonstrates the continued execution of our integrated solutions strategy to create further value for our customers, business and shareholders."
CRH projects a second half of 2022 closing on the $1.9 billion transaction with Barrette Outdoor Living owners TorQuest Partners, Toronto, and Caisse de dépôt et placement du Québec, Montreal.
Announcement of the deal follows CRH's recent sale of the BuildingEnvelope business and demonstrates the continued execution of a strategy driving "active portfolio management and the efficient allocation and reallocation of capital." The BuildingEnvelope deal was consummated with KPS Capital Partners, a New York private equity firm, and included a $3.45 billion cash payment, plus transfer of $335 million in lease liabilities. Over a 25-year ownership period, Oldcastle grew the Santa Monica, Calif.-based business into a major architectural glass and glazing system producer for low- to high-rise commercial buildings in the U.S. and Canada.