Sources: Cemex USA, Houston; CP staff
In one of the latest moves to achieve carbon neutrality in cement, aggregate and concrete production and delivery by 2050, Cemex USA has added 30 mixer trucks and eight tractors, all running on compressed natural gas or renewable natural gas. The vehicles are earmarked for the Lytle Creek operation in Rialto, Calif., where work on natural gas compressor and fueling infrastructure is under way with a late-2022 completion target. By retiring older diesel trucks and replacing them with CNG/RNG-powered models, the producer stands to realize a 24,000-lb. annual greenhouse gas emissions reduction.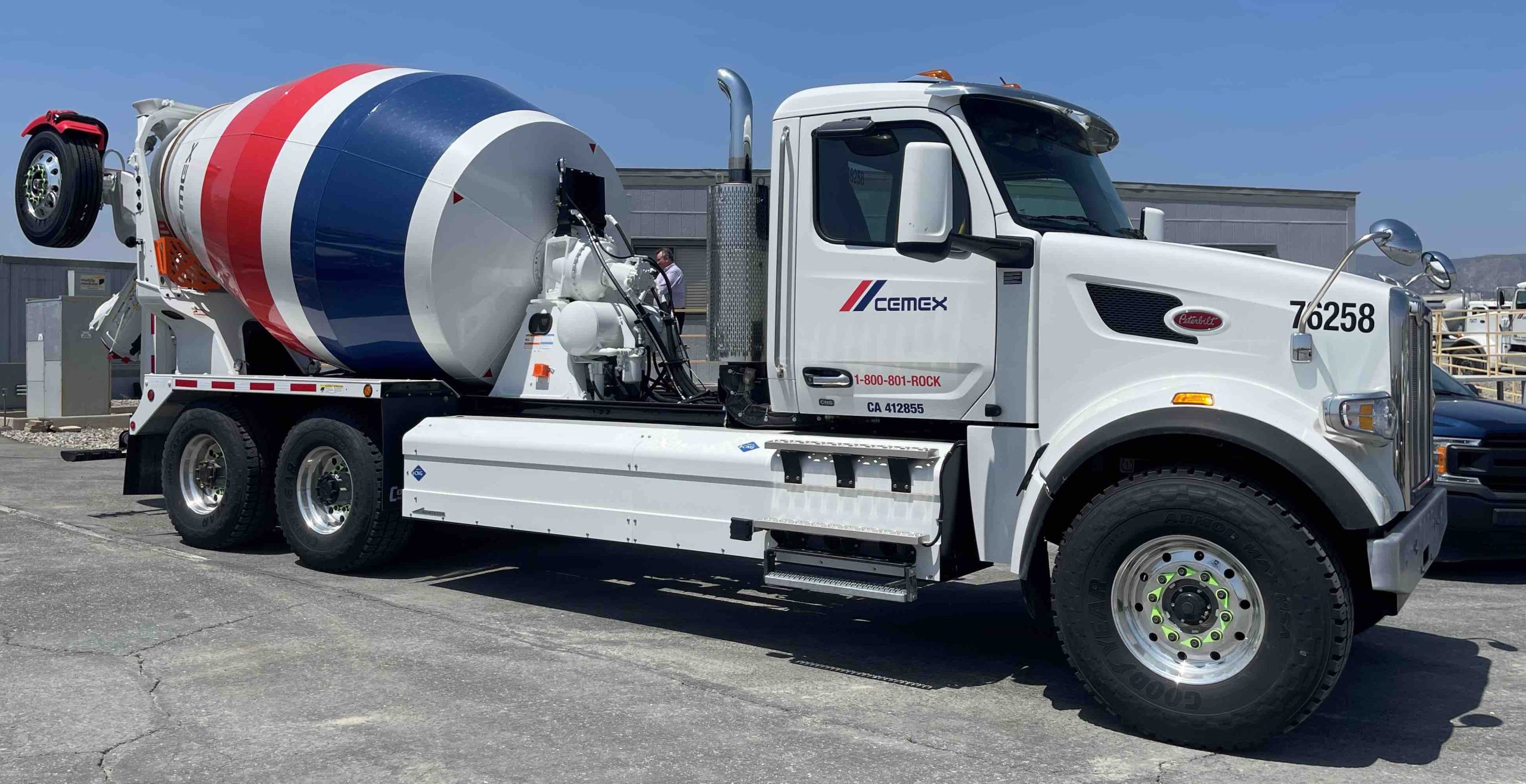 "Cemex is closely examining all operations for additional opportunities where we can cut emissions and continue to be part of the solution to prevent climate change," says President Jaime Muguiro. "We are exploring the use of alternative and low-emission fuels throughout our value chain, so we can continue to create a positive impact for our communities and our world."
The producer secured the CNG/RNG vehicle package with the assistance of grants through the South Coast Air Quality Management District (SCAQMD). They amount to $100,000 per truck and were obtained under California's Proposition 1B Goods Movement Emission Reduction Program, which encourages replacement of older, active diesel equipment.
"Reducing emissions from heavy-duty trucks is one of the biggest steps towards reducing air pollution," observes SCAQMD Executive Officer Wayne Nastri. "We are pleased to see Cemex using cleaner trucks and installing the needed infrastructure that will have a positive impact in the communities where these trucks are in use."