Sources: Terra CO2 Technology, Golden, Colo.; CP staff
A just-closed $46 million Series A funding round will support commercial scale production and further market development of Terra CO2 Technology's OPUS SCM (Supplementary Cementitious Material) and BCM (Blended-Cementitious Material) brands, which offer alternatives to Class F fly ash (10-40 percent dosage rate), as regional market conditions warrant, and low-carbon substitutes (≤ 50 percent) for portland cement.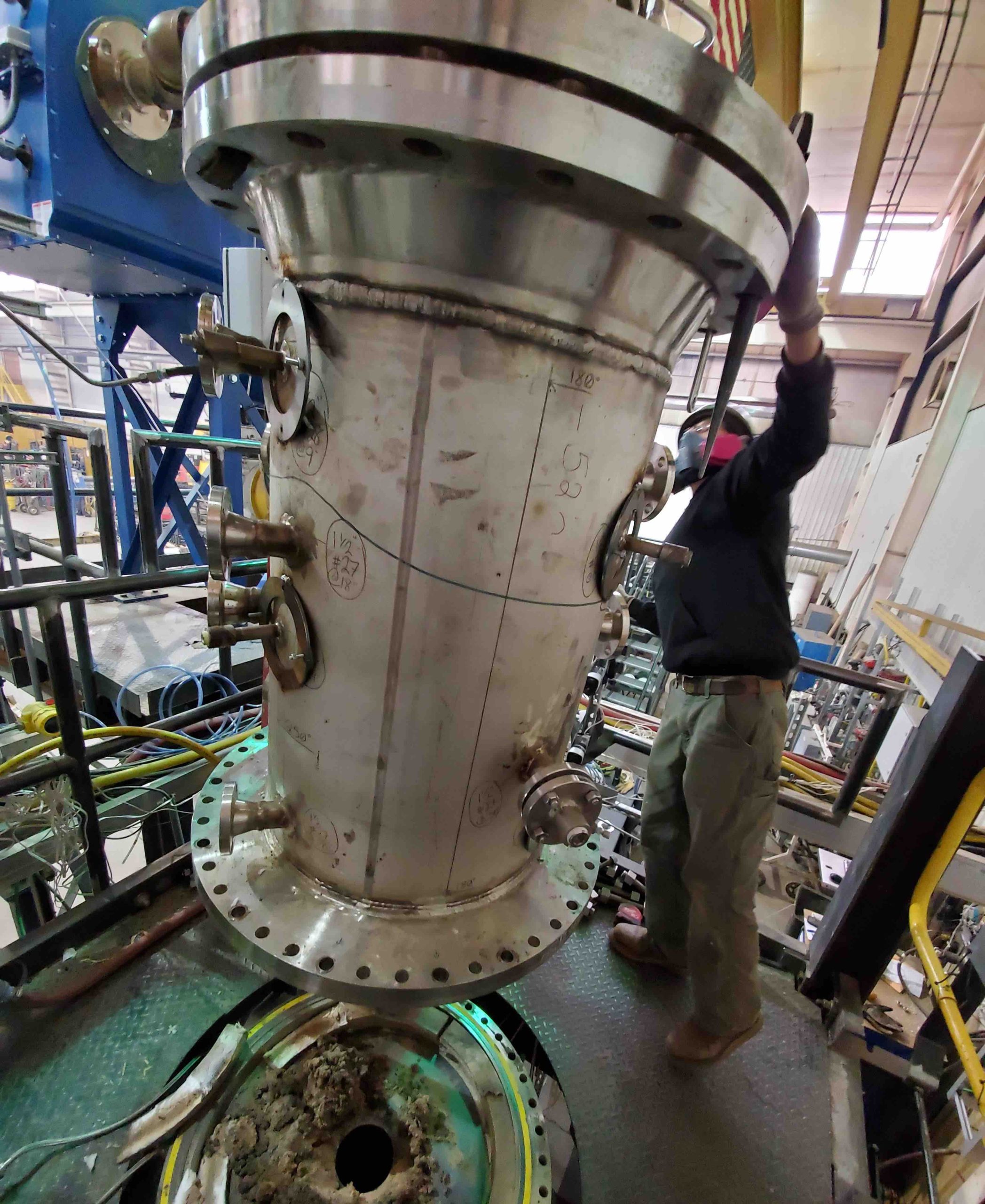 "Our technology is unique in its ability to produce the same consistent product from a growing menu of silicate type feedstocks, the most common rock on the earth's surface," says Terra CO2 President and CEO Bill Yearsley, Ph.D., whose aggregate and concrete production tenure is topped by a 1990s tour of duty as (pre-Lafarge) Redland North America chief executive. "Scalable, easily available, and cheap feedstocks are essential for any new product looking to bring more environmentally friendly, cost-competitive solutions to this market. Most of the alternatives to portland cement being tested today are limited by using one specific feedstock that is often not widely available near urban markets or that requires permitting new mines to source. Terra's solutions not only solve for that scalability bottleneck, but also offer an alternative that is cost-effective."
Terra CO2's innovative material science technology makes low-carbon concrete possible by creating cementitious materials from a variety of abundant local feeds, he adds, most notably classified or unclassified sedimentary and granite fines widely available from quarries or sand & gravel operations. At the heart of the OPUS agents' treatment process is a reactor capable of converting granite or other raw feeds to SCM or BCM. In the march to commercialization, Terra CO2 has tested output from two OPUS pilot plants with Braun Intertec Corp. and WesTest LLC/Atlas, both regarded for their cement and concrete materials acumen. The bulk of the new capital will be steered to a charter, 250,000 ton/year production facility, scheduled for a 2023 groundbreaking and focusing on OPUS SCM.

Leading the Series A funding investors are Bill Gates' Breakthrough Energy Ventures (BEV) and homebuilding giant Lennar Corp.'s investment arm LENx, followed by Creative Ventures and miner Rio Tinto. "Cement production is one of the largest contributors to carbon emissions globally, presenting an immediate need for a high-quality, low-CO2alternative that won't disrupt our supply chains or current infrastructures," notes BEV's Carmichael Roberts. "Terra's technology has unlocked just that, creating a new method of production that will deliver more sustainable alternative cement without compromising performance or quality."
An investor-led fund that aims to build the new, cutting-edge companies that will lead the world to net-zero emissions, BEV participated in a November 2020 Terra CO2 seed funding round, totaling $15 million. Separately, the fund is a prominent investor in Nova Scotia-based CarbonCure Technologies, whose carbon dioxide injection and mineralization process is widely used in North American concrete production.
Terra CO2 marks a second concrete industry target for LENx, which in 2021 announced a stake in Texas-based 3D printing equipment and material developer Icon.
Related articles
CarbonCure solidifies ties to Amazon and Microsoft founders, climate funds
ICON, Lennar partner on largest 3D-printed community