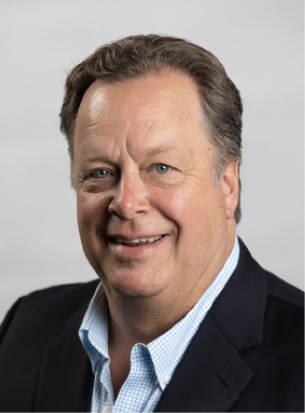 The employee-owners of Besser Co. have honored 37-year veteran Rodney Lang on his recent retirement, noting how his engineering background, outgoing nature, and resourcefulness allowed him to apply his talents in a wide variety of roles which impacted producers and fellow employee-owners worldwide.
After graduating from Lake Superior State University, he joined Besser as electrical engineer, paving the way for a career that would see management appointments in Electrical Engineering, Global Technical Service and National Sales. Following those assignments, he served as Customer Service manager and sales representative, Australia, and in Sales and Technical Support roles for the U.S. West Coast. Lang returned to Alpena, Mich. headquarters in 2019 to assist the newly created Besser Technical Service Support Team. West Coast Field Sales representatives Brian Motley and Kurtis Schwaiger have continued to serve accounts since Lang's transition.
Euclid Chemical, Cleveland, has expanded its concrete admixture and construction chemicals portfolio with the Chryso Inc. cement grinding aid and additives business, plus related intellectual property, in North America. The business spans Conventional Grinding Aid, Strength Enhancer, Technical Additive and Chromium VI Reduction groups. The first two include agents for improving fineness characteristics and particle size distribution of clinker, slag and calcium carbonate finished in ball or vertical roller mills, along with materials to lower carbon dioxide emissions throughout production. The Strength Enhancer group features ICARE technology, which especially suits the U.S. advent of portland-limestone cement and imparts a high degree of treated cost efficiency.
"This is a strategic acquisition that more closely aligns Euclid Chemical with the cement industry, while complementing our strong offering in the concrete industry," says President Tom Gairing. "The sustainability benefits of these products support customer demand for more environmentally friendly solutions, as well as our mission to build a better world for all of our stakeholders."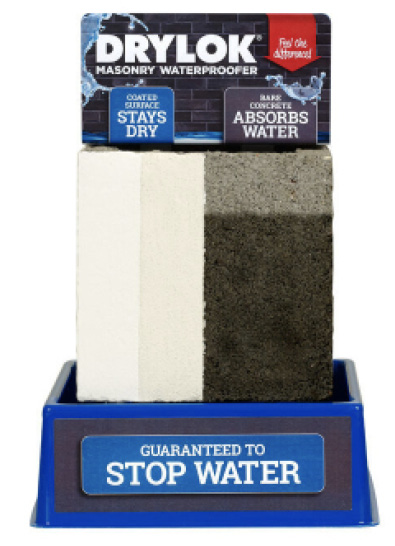 Sika AG, the Swiss parent of New Jersey-based Sika Corp., has acquired United Gilsonite Laboratories, calling it a long-standing business with a strong presence in the distribution channel for consumer and do-it-yourself products, and a "perfect complement to Sika's high value-added systems for concrete and masonry waterproofing and refurbishment."
Along with a Scranton, Pa. flagship plant, UGL has Illinois and Mississippi production sites, and is well situated to supply customers in every region of the country. The acquisition will increase the Sika Corp. presence with major retailers and other building material outlets by widening its concrete and masonry offering and opening cross-selling opportunities. On the residential market side, Sika officials note, demand for watertight basements is anticipated to grow at above average rates in the years to come, as homeowners create more valuable living area by finishing below grade space. In commercial construction, the need for watertight foundations to protect valuable assets continues to grow.
"The UGL brands are well recognized, and their consumer and DIY waterproofing solutions allow Sika to extend its business in the U.S. construction industry," notes Sika Regional Manager, Americas Christoph Ganz.
Concrete protection materials specialist W.R. Meadows Inc. has extended its waterproofing and restoration offerings with the acquisition of Gemite Products. A family-owned operator based in Hampshire, Ill., W.R. Meadows has served as exclusive Gemite distributor in Canada and U.S. regions outside the East Coast for 20-plus years.
Gemite Products was founded more than 30 years ago by President Igor Nikolajev, P.E. and the late Dr. Ivan Razl, Ph.D., P.E. who served as technical director. They developed an extensive line of composite waterproofing and restoration products designed to protect reinforced concrete structures around the world in the most challenging environments.
Throughout its nine decades in business, W.R. Meadows has built a portfolio of products suiting highway construction and repair; building construction and restoration; plus waterproofing, vaporproofing and air barrier conditions.
Halifax, Nova Scotia-based CarbonCure Technologies has appointed Dr. Richard Leese as director of International Regulatory Compliance. He arrives from the Mineral Products Association in the United Kingdom, where he served as director of Industrial Policy, Energy and Climate Change and director of MPA Cement. In those capacities, he had a lead role in advancing cement and concrete sustainability, decarbonization strategy and innovation research.
"Reaching national and international climate change goals is not just about reducing emissions: We need carbon dioxide removals too," says Dr. Leese. "I'm delighted to be joining the CarbonCure team to put CO2 utilization and permanent carbon reduction, removal and storage into practice in Europe and beyond. CarbonCure technologies will advance a sustainable built environment, contribute to fulfilling Europe's net zero commitments and benefit generations to come."
Concrete Fiber Solutions, Buffalo Grove, Ill. manufacturer and distributor of steel reinforcing fibers for concrete, has appointed Richard Zanini sales & technical manager. He previously served as general manager of Chicago Cut Concrete Cutting, and brings 25 years of concrete industry and construction management experience to the expanding steel fiber company. Zanini will oversee product sales and job site management across the Central and Northeastern states, further positioning CFS as an expert resource in the concrete industry.
BARTELL GLOBAL JOINS SASE PORTFOLIO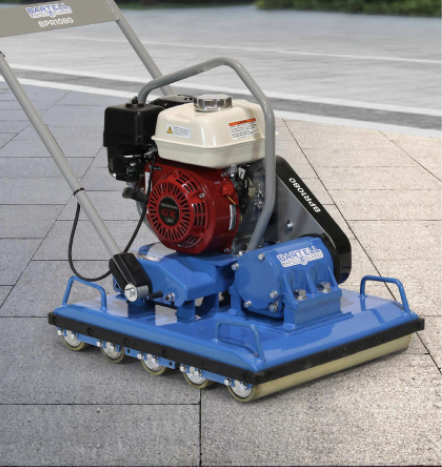 Blue Point Capital Partners and its BPCP III concrete industry platform, SASE Co., have added Bartell Global, a provider of concrete finishing, site preparation and surface preparation equipment and consumables. Based in Mississauga, Ontario, Bartell offers a comprehensive portfolio of products covering the entire concrete flooring lifecycle. Together, SASE and Bartell are strategically positioned to expand geographic presence and industry leadership in high-caliber products for commercial, residential, industrial and retail concrete flooring applications.
Bartell Global is made up of five premium brands that have rich histories in the concrete finishing, site preparation, and surface preparation industries. SASE is a provider of polished concrete equipment and consumables in the United States; its comprehensive portfolio includes high-quality products such as grinding machines, floor scrapers, vacuums, diamond tooling, abrasives, chemicals, dyes and related products.
"We have met our cultural match in the SASE and Blue Point teams," says Bartell CEO John Locke. "This growth-focused partnership opens new doors for the employees and customers of both companies, strategically expanding the product portfolio and geographic footprint that allow us to uphold our high customer care standards."
"This is a powerhouse combination with scaling potential in almost every aspect of the business," adds SASE CEO Karl Moritz. "From the creation of new products to expanding into new regions, this collaboration represents significant opportunities for growth."
PERI, 3D PRINTING SPECIALIST EXPAND PARTNERSHIP
Danish 3D construction printer specialist COBOD International A/S and Germany's PERI Group are expanding a distribution agreement beyond initial terms. In North America, PERI will represent COBOD printers in Arizona, Illinois, Indiana, Michigan, Nevada, Oregon, Texas and Washington; in Europe, it will add a handful of countries outside Germany and Austria.
Best known for engineered concrete formwork and shoring systems, PERI has been distributing the 3D construction printers since 2019, when it took a minority stake in COBOD. The successful cooperation is reflected in PERI emerging as COBOD's largest customer, owing to printer deliveries on both sides of the Atlantic. The expanded partnership addresses increased 3D construction printer demand on a global scale.
"Our cooperation with COBOD has been highly successful and development has gone much faster than expected," says PERI Head of 3D Printing Fabian Meyer-Brötz. "COBOD has grasped the industry and become the leading provider of 3D construction printing technology. With the expanded cooperation, we are now ready to fuel the growth of both of our companies even further in Europe and the U.S."
"We would not be where we are today without PERI," adds COBOD Founder and General Manager Henrik Lund-Nielsen. "In our quest to change the construction industry, we need partners that can cooperate with us on that mission, and we could not have found a better one than PERI."