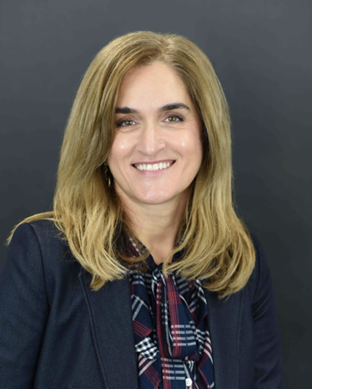 CTLGroup, Illinois-based design, engineering and materials science consultant, has promoted Giulia Alimonti, AIA, LEED AP to principal architect following her successful launch of a New York City office in January 2021. The firm recently expanded into new office space at the historic Hoover Building on 8th Avenue, in the heart of city's Garment District, operating as CTL Engineering & Architecture.
In addition to overseeing the New York operation, Alimonti maintains her role as CTLGroup Architecture and Building Science Group director. She has 20-plus years of consulting experience in building enclosure forensic investigation, evaluation, condition assessment and repair. A registered architect in New York, Texas and Italy, she has led assignments ranging from pre-purchase assessments, to capital or historic preservation programs, to peer review of new construction and litigation support.
"New York City is a dynamic market that aligns with our commitment to providing expert solutions around building materials and structures. CTLGroup has been involved in high-profile projects throughout its history, and Giulia's leadership has resulted in impressive growth," says President Dennis McCann, Ph.D., P.E.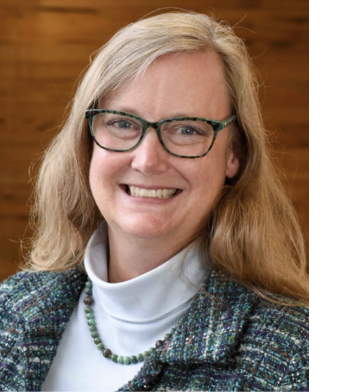 Former University of Minnesota, Duluth Head of Civil Engineering, Provost and Dean Dr. Andrea Schokker has been named executive director of the American Concrete Institute's recently chartered NEU: An ACI Center of Excellence for Carbon Neutral Concrete. She will lead all NEU activities along with recruiting partners willing to assist in mitigating the concrete industry's carbon footprint. Outside Duluth faculty duties, she was the founding chair of ACI Committee 130, Sustainability of Concrete; earned LEED Accredited Professional certification; and, maintained Professional Engineer registration the state of Minnesota. Dr. Schokker holds a PhD in Structural Engineering from the University of Texas at Austin.
"Technology transfer ranging from the repackaging of existing ACI information for immediate use to developing a model code for sustainable concrete will be at the forefront of NEU initiatives, along with the validation of new technologies to achieve carbon neutrality in concrete construction" she observes. "I'm thrilled to join forces with ACI and other prospective partners in continuing the journey to a more environmentally conscious concrete industry."
The ACI Foundation has named new Council chairs: Concrete Innovation, Brian Green, FACI, senior research geologist, Engineering Systems and Materials Division Research Group, part of the Geotechnical and Structures Laboratory, U.S. Army Engineer Research and Development Center's Geotechnical and Structures Laboratory in Vicksburg, Miss.; Concrete Research, Professor Sulapha Peethamparan, PhD, Department of Civil and Environmental Engineering at Clarkson University, Potsdam, N.Y.; and, Scholarship, Anton Schindler, PhD, PE, FACI, FASCE, Highway Research Center director and Mountain Spirit Professor, Auburn University Department of Civil Engineering, Alabama.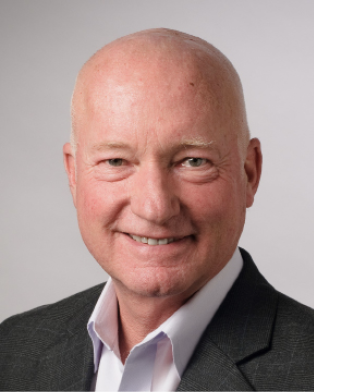 The Construction Industry Round Table elected Peter Emmons, president and CEO of Baltimore-based Structural Group Inc. and a top American Concrete Institute-recognized concrete repair authority, as 2022-23 Chair during its annual Spring Conference in Washington, D.C. CIRT is comprised of approximately 125 chief executives from companies performing work domestically and overseas. "Our organization fosters collaboration, bringing design and construction leaders from across the country together to focus on the growth of our industry," says Emmons.
"Peter brings a dedication and perspective to the critical issues facing our community especially as they relate to safety concerns that have led to essential cultural changes in our design and construction firms," adds CIRT President Mark Casso, Esq.
Joining Emmons and Immediate Past Chairman Greg Cosko, CEO of Hathaway Dinwiddie, San Francisco, as 2022-23 CIRT officers are Vice Chairman Henry Massman, president and CEO of Massman Construction, Overland Park, Kan., and Treasurer Deryl McKissack, president and CEO of McKissack & McKissack, Washington, D.C. Named to three-year terms are Gayle Packer, president and CEO of Terracon, Olathe, Kan.; Victor Sanvido, senior vice president of Southland Industries, Irvine, Calif.; Robert Scaer, chairman of Gannett Fleming, Harrisburg, Pa.; and, David Zachry, president and CEO of Zachry Construction Corp., San Antonio, Texas.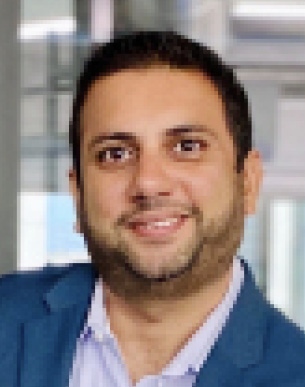 San Francisco-based Webcor has elevated longtime company leader Jitendra "Jit" Pahilajani to executive vice president, Builders, responsible for all general contractor activities. In his new role, he joins the company's board of directors and steps into a position established as part of a long-term succession plan.
Pahilajani began his career at the San Francisco firm as a project engineer with Webcor Concrete, one of the company's self-perform entities within Webcor Craft. He rose to project manager, senior project manager, then operations manager. In 2012, Webcor tapped him to take over preconstruction and estimating for structural concrete work. In 2015, he was promoted to vice president, responsible for preconstruction and estimating for Webcor Builders. Upon assuming leadership of Webcor's San Jose office in 2019, Pahilajani was promoted to senior vice president. As EVP, Builders, he will work closely with Webcor Craft EVP Chris Plue, responsible for namesake Concrete, Drywall, Carpentry, and Equipment units. The planned 2023 retirement of Webcor CEO Jes Pedersen set the wheels in motion for the restructuring that included the creation of the EVP, Builders position.