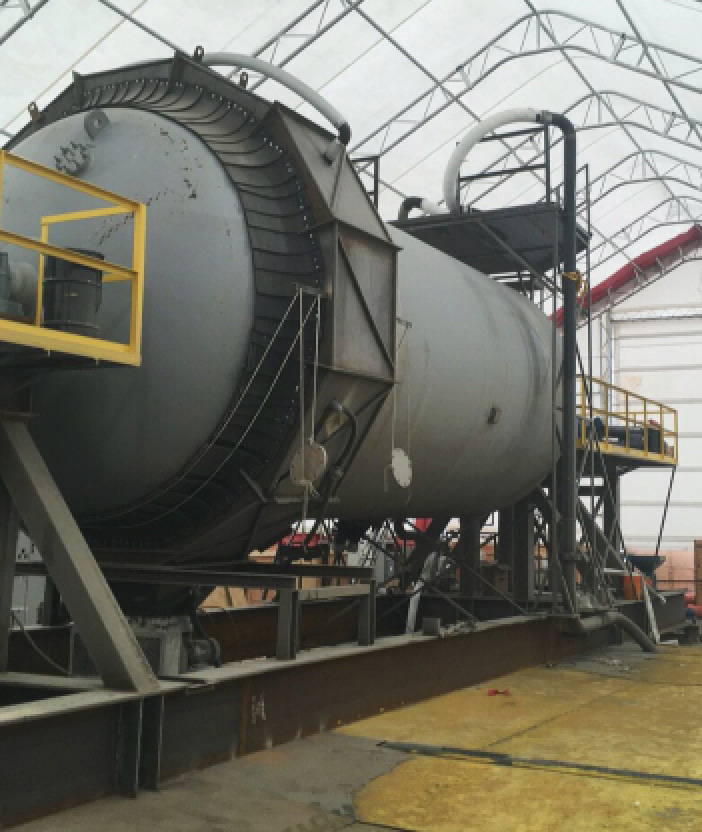 An unprecedented research, development and commercialization project under the Global Cement and Concrete Association, London, aligns multinational producers and proprietors of technologies aimed at streamlining or capturing and utilizing carbon dioxide emissions from cement plants or other major industrial sources. The project teams permutations of major European, Latin American and Asian cement producers behind six start-ups selected for GCCA's inaugural Open Challenge:
Carbon Upcycling Technologies, Canada. Developing low-energy process that chemically activates and captures CO2 to produce a range of supplementary cementitious materials. Supporters: Cementos Argos, Cemex S.A.B. de C.V., CRH Plc, Holcim Group, Shree Cement and (CalPortland Co. parent) Taiheiyo Cement.
Fortera, United States. Developing technology that captures cement plant CO2 emissions, combining them with calcium to make a reactive calcium carbonate exhibiting SCM properties. Supporters: Argos, CRH, Holcim, JSW Cement, Taiheiyo and Ultratech Cement.
CarbonOrO, The Netherlands. Developing a low-cost carbon capture technology using bi-phasic amine. Supporters: Cemex, Holcim, SCG, Titan Cement, UltraTech Cement and Votorantim Cimentos.
Coomtech, United Kingdom. Developing a low energy, low cost (pre-kiln, raw feed) drying technology, where managed turbulent air creates kinetic energy to remove moisture. Supporters: Buzzi Unicem, CRH, JSW and UltraTech.
MOF Technologies, United Kingdom. Developing technology that uses Metal-Organic Frameworks (MOFs) to deliver energy-efficient CO2 removal at a fraction of the cost of conventional amines. Supporters: Buzzi Unicem, (Lehigh White Cement parent) Cementir Holding S.p.A. and HeidelbergCement AG.
Saipem, Italy. Developing carbon capture technology using a nonvolatile aqueous carbonate solution catalyzed by enzymes that neither require nor produce toxic products. Supporters: Buzzi Unicem, Cementir, Cementos Molins, Cemex, GCC, Holcim, Titan and Votorantim.
Open Challenge advances GCCA's goal of attaining net zero carbon operations across the cement and concrete industries by 2050. More immediately, it is geared to propelling economical carbon capture, utilization and storage and cement plant energy streamlining methods to commercialization by 2030, when GCCA hopes to see 10 net zero-styled technologies running at plant scale in 10 member operations. Initial Open Challenge progress will be indicated as consortia participants prepare for a demonstration day scheduled later this year.
"Open Challenge is another big step towards unlocking innovation to help us achieve our net zero goal," says GCCA Chief Executive Thomas Guillot. "As the need for resilient and sustainable communities to support a growing global population becomes more pressing, cement and concrete will be essential to providing the infrastructure and buildings that society needs. Achieving net zero concrete relies on a number of different groups playing their part, and as an industry we're looking outwards as well as inwards, to see how start-ups can support our goals.
"To achieve net zero globally by 2050, we also need to involve and support the future generations who contribute innovative ideas and energy to the industry. At GCCA, we're identifying and convening research and development with great potential and offering our support through guidance and effective collaboration."
Launched in 2021, Open Challenge is a key part of the industry's commitment to achieve net zero. This first-ever edition provides the platform for start-ups to drive innovation in the cement and concrete sectors. It focuses on developing carbon capture and calcination technologies, as well as improving carbon use in the construction supply chain and the recycling process of concrete. By partnering with the start-ups, member companies will provide global resources and support needed to grow technologies.