Sources: Prometheus Materials, Boulder, Colo.; CP staff
Prometheus Materials has closed an $8 million initial venture capital funding round to support commercialization of precast elements and a ready mixed material designed with a bio-cement similar to the binder coral and oysters use to form reefs and shells. When mixed with sand and gravel or stone, the bio-cement offers what the company presents as a zero-carbon building product or material with mechanical, physical, and thermal properties akin to portland cement-based concrete. The patent-pending process behind the binder was developed by a University of Colorado Boulder engineer and scientist team operating under a Defense Department grant.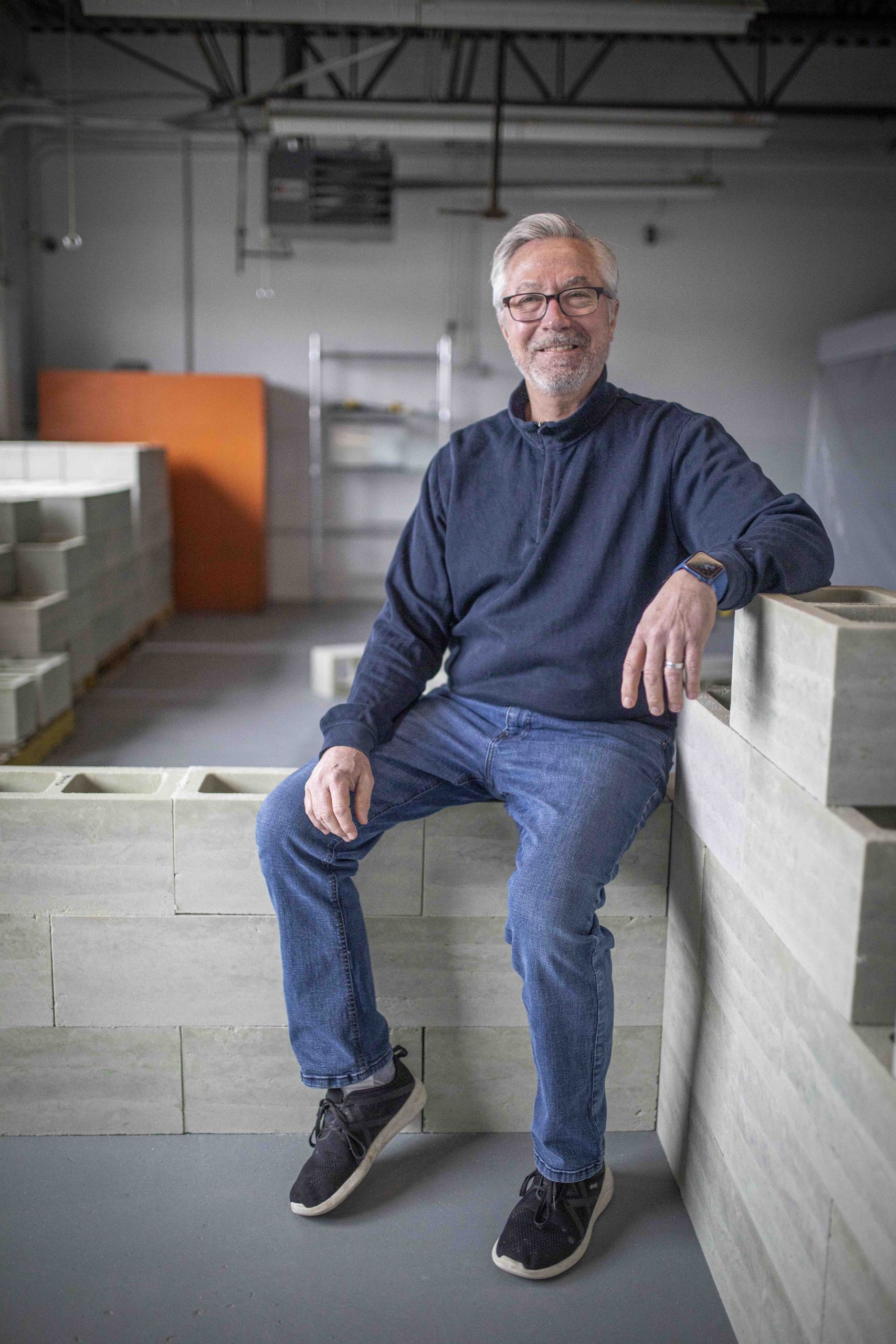 "By using biological rather than chemical means to create a strong, durable binding agent for aggregate, we can now offer an alternative to carbon-intensive portland cement," says Prometheus Materials Co-Founder and CEO Loren Burnett. "Our bio-cement will transform architecture as we know it by providing the construction industry with a new decarbonized building material that has environmental and mechanical properties that mirror or exceed the capabilities of concrete, wood, steel, and glass."
"Coral reefs, shells, and even the limestone we use to produce cement today show us that nature has already figured out how to bind minerals together in a strong, clever, and efficient way," adds Co-Founder and Chief Technology Advisor Dr. Wil Srubar III. "By working with nature to use existing microalgae to bind minerals and other materials together to create new types of sustainable building materials, we can eliminate most, if not all, of the carbon emissions associated with traditional concrete-based building materials." Carbon sequestration during production of the Prometheus Materials binder, he notes, results in an embodied carbon reduction upwards of 90 percent in finished products or structures when measured against conventional concrete alternatives.
The company will use the Series A funding to produce masonry units at its Longmont, Colo. facility near Denver. The block will be marketed to architects, engineers, property and facility developers, and other construction prospects as an affordable, strong, and durable zero-carbon alternative to concrete masonry units. Over the next two years, Prometheus plans to commercialize precast biocomposite elements representing alternatives to portland cement-based concrete roofing tiles, architectural panels and sound walls, plus a ready mixed biocomposite material for cast-in-place conditions.
The new funding round was led by Sofinnova Partners, a life sciences venture capital firm based in Paris, London, and Milan, with participation from Chicago-based architectural/engineering giant Skidmore Owings & Merrill, the Microsoft Climate Innovation Fund, GAF, and The Autodesk Foundation.
"We continue to build new datacenters and corporate campuses," says Microsoft Sustainability Solutions General Manager Mark Kroese. "Sustainable building materials, like the carbon negative solution from Prometheus Materials, will enable our data centers to actually sequester carbon. We are proud to be working on this pilot program for low carbon concrete, and to be investing in companies that accelerate building decarbonization through our Climate Innovation Fund."
"We've been impressed by the team's ability to deliver a long-sought, sustainable, and highly effective replacement for traditional portland cement, minus the carbon emissions," affirms Sofinnova Partner Joško Bobanović, a member of the investor's Industrial Biotech team. "This solution demonstrates the power of biology to replace existing industrial processes with climate-friendly alternatives." — www.prometheusmaterials.com
Related article
California harbors premier ECOncrete precast Coastalock installation