Sources: CP staff; Holcim US, Chicago; Hyliion Holdings Corp., Austin, Texas
Holcim US has spec'ed Hyliion Hypertruck ERX electric powertrains for 10 trucks serving Texas and Oklahoma cement and concrete operations, plus sister roofing product businesses. Batteries powering the Hypertruck ERX draw from an onboard generator running on compressed natural gas (CNG) or renewable natural gas (RNG), consumption of which compares favorably against diesel fuel when measuring carbon dioxide emissions.
The battery electric powertrain spec, notes US Aggregates & Construction Materials CEO Jay Moreau, "Underscores the direction Holcim is taking around the globe to reach our sustainability and environmental goals. By integrating sustainable technologies like electric vehicles into our operations, we are able to build on our promise of making greener cities, reducing emissions and driving the circular economy."
The producer's electric powertrain vehicles will be delivered in 2023-24 and join field trials Hyliion plans as part of a Hypertruck ERX validation phase leading to Environmental Protection Agency, National Highway Traffic Safety Administration and California Air Resources Board certifications.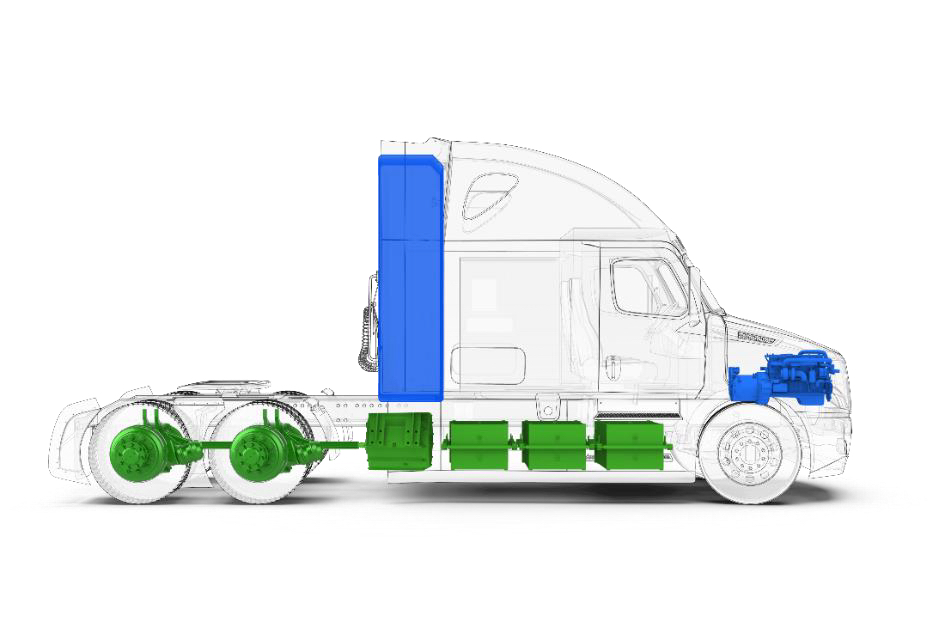 "The Hypertruck ERX can be a transformative solution for an organization like Holcim that demonstrates such a strong commitment to green solutions," notes Hyliion CEO and Founder Thomas Healy. "Hyliion and Holcim share the ambitious goal of transforming our respective industries. [Our] mission is to facilitate major change in commercial trucking, a large contributor of greenhouse gas emissions, and we intend to achieve that with a solution that supports the environmental goals of sustainability-minded fleets without sacrificing their business needs."
Hyliion engineers the Hypertruck ERX for integration on major Class 8 brands; initial deliveries for Holcim US will involve Peterbilt tractors. The powertrain launch dovetails ongoing ramp up of national CNG fueling infrastructure—700-plus stations to date for commercial truck fleets. Concurrently, station operators have tapped into a growing supply of RNG, derived from dairy farm digesters and other major methane emissions sources. RNG processed from dairy farm sources amounts to a carbon-negative fuel due to methane's exponentially higher greenhouse gas signature compared to carbon dioxide emissions from diesel fuel consumption.
Related article