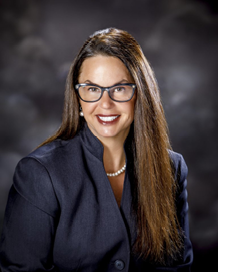 During last month's Annual Membership Meeting, the National Stone, Sand & Gravel Association elected inaugural Chairwoman Karen Hubacz, chief executive officer of Bond Construction Corp., Spencer, Mass. aggregate and asphalt supplier. She succeeds Darin Matson of Nashville-based Rogers Group, under whose leadership, noted NSSGA CEO Michael Johnson, "Our industry has adapted to succeed during the Covid-19 pandemic. I know that Karen will take the reins and continue to guide the association to even bigger heights. Her unique perspective will be essential, as we look to expand upon our strategic membership vision and ensure we are meeting the needs of all sizes of producers."
A fourth generation principal, Hubacz shared her background with the family business, learning the ropes by donning a hard hat at the age of 18. "It wasn't until I joined NSSGA 14 years ago that I realized I wasn't alone. That there were resources to help me navigate this industry, and that I could be a resource to others—particularly women," she told fellow members. "There are so many small aggregates companies out there who don't even realize what they're missing by not being an NSSGA member. I want them to see both the benefits of being part of our association and what they can accomplish by joining with us."
National Precast Concrete Association Director of Codes and Standards Daryl Burns has been named secretary of ASTM International C27 Committee on Precast Concrete Products. Additionally, C27 members appointed Hugh Martin as vice chair; Kayla Hanson as chair of Subcommittee C27.3, Water and Wastewater Containers; and, John Kurdziel, chair of C27.70, Precast Concrete Products for Stormwater Management. The committee has also moved to rename its Distinguished Leadership Award to the Gary Munkelt Distinguished Leadership Award.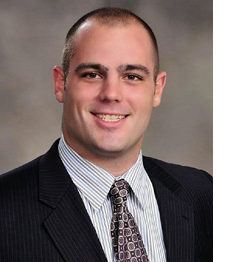 The Texas Aggregates & Concrete Association has named Matthew Posey manager of Government Affairs and External Relations, a newly created, Austin-based position. He will develop and implement public, regulatory and local and state government relations strategies or initiatives for Texas aggregate, cement and concrete industries. He joins TACA after spending eight legislative sessions working in the Texas House of Representatives, most recently serving as chief of staff to Representative David Cook for House District 96. When the legislature was not in session, Posey worked on a variety of state and federal campaigns, including as field manager for Dr. Ben Carson's 2016 presidential bid.
"His experience will prove invaluable to TACA and help advance the interests of our member companies, who are responsible for providing critical infrastructure materials to the state, its residents and its businesses," says TACA CEO Josh Leftwich.
The American Concrete Pumping Association has presented former Putzmeister America CEO Dave Adams with the Lifetime Achievement Award. It recognizes individuals who have played a significant role in concrete pumping industry development; advanced the industry in a given area; and, improved the conditions under which concrete pumping is performed. Adams joined Putzmeister America in 1996, took the helm four years later, and oversaw Sturtevant, Wis. headquarters expansion, innovative product line additions plus new business development. Association members credit his participation on the board plus Finance, World of Concrete, and Equipment and Safety Applications committees, along with contributions to concrete placing equipment safety standards.
ACPA has also named Steve Meyers, a 23-year veteran of Minnesota's Cemstone, as Safe Operator of the Year. Nominees hold valid ACPA operator certifications and have at least one supervisor, coworker or customer recommendation. An independent safety consultant selects the recipient based on operating record, workforce development contributions, and a spirit of furthering the concrete pumping industry.
"The American Concrete Pumping Association exists to promote a culture of safety at every level in the industry," says Executive Director Christi Collins. "By recognizing operators who exhibit exemplary safety practices, we fulfill this critical element of our mission. We're proud to honor Steve Meyers with our highest safety honor."
Virginia Beach, Va.-based Groundworks, a leading foundation and water management solutions company, will add Colorado peer Peak Structural, marking its 24th acquisition in less than six years. Founded in 2002 by Paul and Lisa Sutton, Peak Structural serves communities in Denver and Colorado Springs as one of the region's trusted experts in foundation repair, concrete slab lifting, crawl space encapsulation, and basement waterproofing. In addition to significant capital investments to expand Colorado operations, Groundworks will offer Peak Structural employees enhanced training, a 401K plan, profit-sharing programs, and career growth opportunities.
Groundworks announced alongside the purchase agreement that its two other Colorado-based companies, Complete Basement Systems and Foundation Repair of Western Colorado, will unite under the parent brand. The three businesses will form what management calls "the largest and most reputable foundation services company in Colorado, offering homeowners unmatched customer service, industry-leading foundation solutions, and a nationally backed warranty program from four locations."
"Acquiring Peak Structural will further solidify our market presence in Colorado," says Groundworks Founder and CEO Matt Malone. "By merging these three great companies, we bring together over 60 years of local history and expertise to best serve our customers in the region with the finest foundation solutions in the industry and to provide our employees unlimited potential for professional growth."
"We started and grew this business with a mission to protect customers' home values while growing the careers of our employees. This decision was made with both those objectives in mind," adds Paul Sutton. "Bringing together the three of the best companies in the state with national-level funding, training, and supply chain resources means more solutions to help more customers and exponential career development opportunities for our employees. Colorado homeowners will benefit from the best of the best working on their homes."
NV5 Global Inc., Hollywood, Fla. provider of compliance, technology, engineering, and environmental consulting solutions, has acquired River City Testing Inc., a materials testing and special inspection services provider focused on public education facilities in southern California's Inland Empire. The asset purchase strengthens NV5's testing, inspection, and consulting capabilities and affords a materials testing laboratory to support the firm's engineering operations in Riverside and San Bernardino counties.
"The Inland Empire is one of the most populous regions in California with approximately four million residents, and NV5's presence in the region has expanded in recent years," says Chairman Dickerson Wright, P.E. "The addition of RCT broadens our footprint in southern California and expands our service capabilities throughout the region."
---
ABC PRIORITIZES WORKERS' MENTAL HEALTH
A new Associated Builders and Contractors and American Foundation for Suicide Prevention partnership seeks to improve the mental health of construction workers. The groups will target effective education, intervention and follow up strategies; encourage, equip and empower mental health champions in the workforce; and, effect collaboration between ABC and AFSP chapters nationwide.
"Safety includes total human health—emotional, social, mental, intellectual, financial, occupational and spiritual wellness—and we must continue to raise the bar for safety for the construction workforce of more than 7.5 million," says ABC Vice President of Health, Safety and Workforce Development Greg Sizemore. "Our people are our greatest asset, and this partnership will take our total human health and safety practices to the next level. Going forward, this is the greatest opportunity to leverage and advance world-class safety for our people, both physically and mentally."
"Studies show that one in five Americans will experience a mental health condition this year, and 50 percent will experience one in their lifetime. This has an impact on workplaces, too, and that is why a partnership with ABC is so important," adds AFSP CEO Bob Gebbia. "We commend ABC leadership for the commitment they are giving to the construction workforce and are pleased to help support their efforts with educational programs."