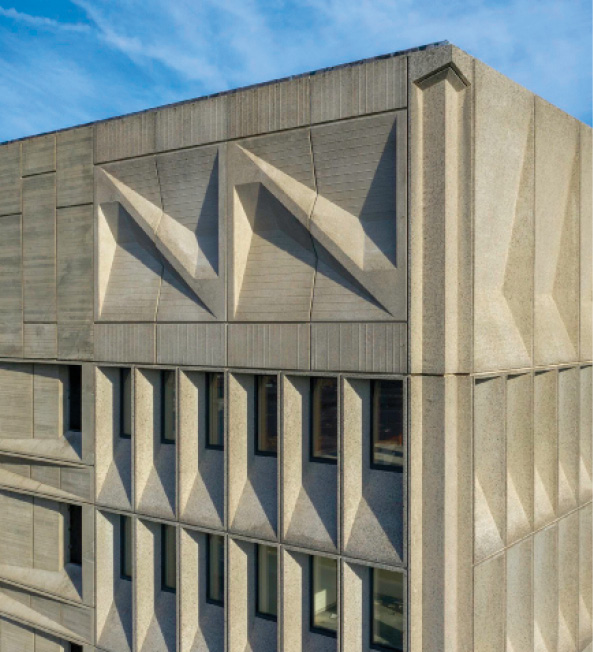 A 165-room Hilton Tapestry Collection property opening this month in Connecticut, Hotel Marcel New Haven, reimagines architect Marcel Breuer's Armstrong Rubber Company headquarters. Opened in 1970, the Brutalist style building combines architectural precast with cast-in-place concrete and structural steel.
Precast elements exhibiting intricate geometry and texture, including more than 500 recessed window pieces, exemplify quality associated with Mo-Sai Institute licensees. Mosaic-minded Virginia precast and cast-in-place practitioner John Earley, along with a peer from New Haven cast stone operator Dextone Co., founded the predecessor organization in 1940 to advance proprietary mix designs, formwork and production methods—a business model that carried into the 1980s.
"History of Exposed Aggregate (Mo-Sai) Architectural Concrete," a 2004 PCI Journal report by the Precast/Prestressed Concrete Institute's Sidney Freedman, suggests the Armstrong Rubber headquarters enclosure was the work of charter Mo-Sai member Cambridge Cement Stone Co., Allston, Mass.—perhaps in the absence of the Dextone Co. business. "Mo-Sai members pooled their technical expertise and craftsmanship to produce a product whose quality enhanced the value of outstanding buildings worldwide," Freedman observes. "Members were not only pioneer producers, but industry leaders and innovators. Unfortunately, they were so preoccupied in keeping information within their own organization that they failed to see that the mainstream precast concrete industry had acquired similar knowledge and techniques."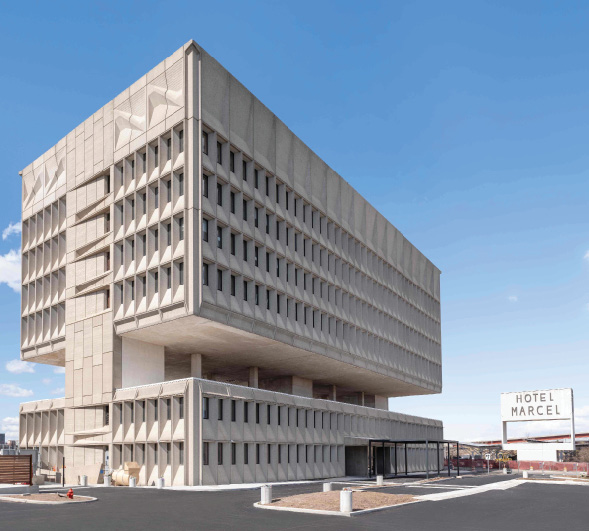 Mo-Sai architectural precast longevity limited the amount of exterior work required for lead Hotel Marcel New Haven architect, developer and owner Bruce Becker, FAIA, LEED AP of Westport, Conn. He has instead been able to concentrate on converting the property to what is believed to be the United States' first net-zero hotel, partly powered by a rooftop solar array and operating free of fossil fuel. "The opening of this revolutionary hotel, which is giving new life to a New Haven landmark, is a momentous occasion for travelers, the industry and the planet," he affirms. "Guests will be ensured a terrific experience and can relax knowing that both they, and the environment, are being cared for during their stay."
Along with New York studio Dutch East Design, Becker + Becker retains design elements of the original building's Brutalist architecture on the exterior and interior, among them board-formed concrete and granite tile. The architects also focus on functionality, clean lines and geometric forms—top of mind aspects for the Tapestry Collection by Hilton brand.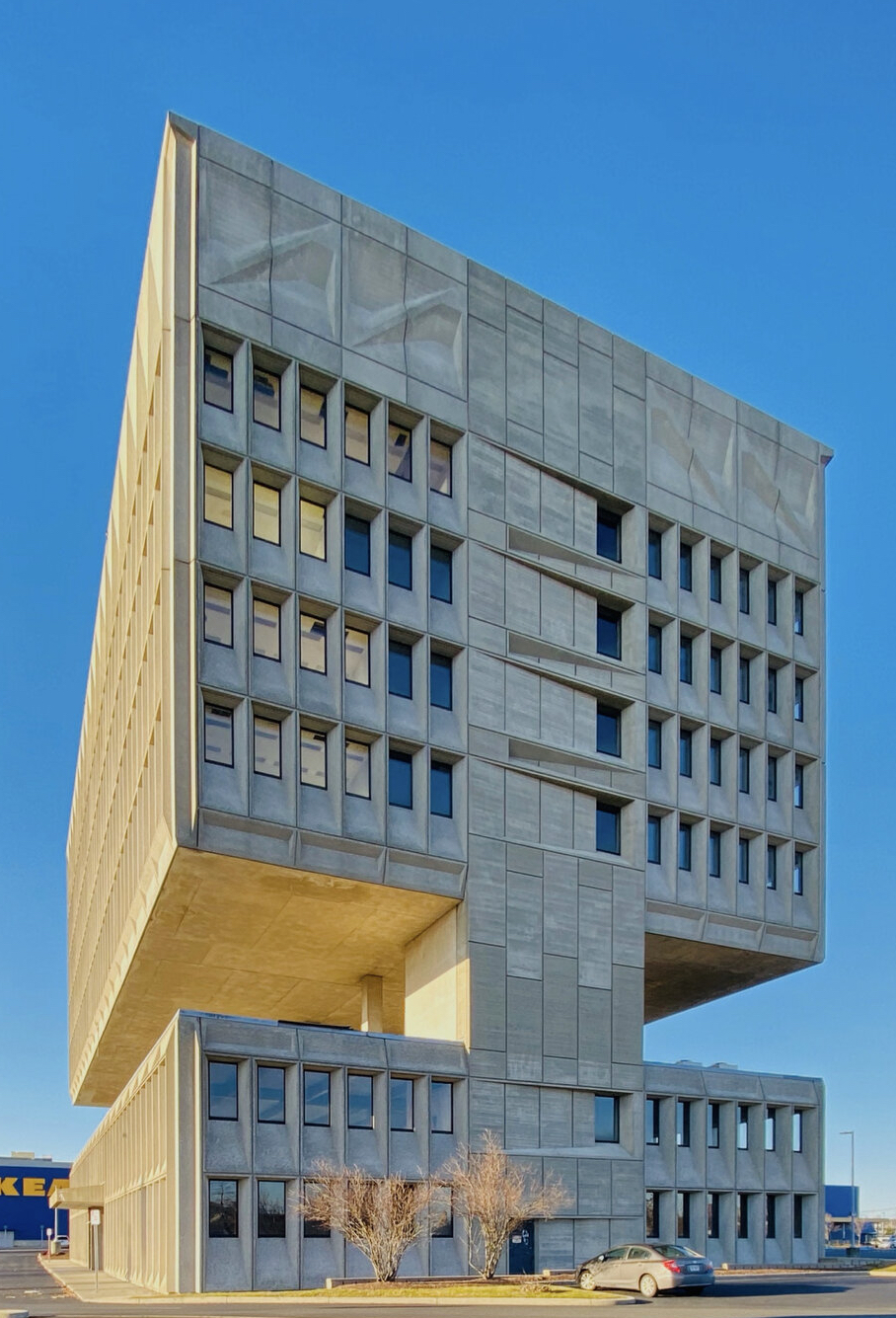 "Each property displays an original style and personality. Hotel Marcel will connect travelers with the New Haven area while inspiring them to incorporate sustainability into every aspect of their stay," notes Tapestry Global Brand Head Jenna Hackett. "Hotel Marcel New Haven is a major milestone."