McNeilus Truck and Manufacturing Inc. earned Constructech Top Product/Trusted Product category honors for its FLEX Controls system—the sixth such award in as many years.
Constructech Top Awards recognize the best technology products serving the construction industry. The Trusted Product category includes technology that has been in the market for at least three years and upgraded or enhanced platforms. FLEX Controls garnered the Top Trusted Product Award based on McNeilus' expanded integrations for the industry's only factory-direct software system designed specifically for concrete mixers.
"FLEX Controls is continuously evolving, always keeping customers at the forefront and giving them the chance to have a say in the next generation of features and functionality," says McNeilus Senior Director of Engineering, Innovations and Product Performance Bryan Datema.
Over the past year, he adds, the engineering team has helped system customers maximize efficiency, operator assurance and ease of use while also continuing to deliver lifecycle value. Integrations allow operators to continue to utilize the FLEX Controls screen for the various technologies customers choose to operate their fleets and businesses. McNeilus programmers have delivered integration solutions for CiDRA SMARThatch system air entrainment measurements; single and multiple camera assemblies; camera recording features; various radar detection options; fleet management programs specific to ready mixed concrete; and, external remote control devices to operate some mixer functions outside the cab.
Ohio-based Dayton Superior Corp. has acquired Kodi Klip LLC of Lebanon, Tenn. from managing partner LoJac Holdings Corporation, Inc. Integration of the business is scheduled over the next six months and will see Kodi Klip transition to a concrete construction brand family led by Symons, Accubrac and Unitex. Operations will continue for an interim period at the Kodi Klip home office, but transition to Dayton Superior's Ohio headquarters by year end.
Fabricated from polycarbonate resin, the Kodi Klip Rebar Connection System imparts secure, four-way grip holds for cast-in-place or precast concrete reinforcing mats and cages. The system is promoted for its speed of installation as measured against wire-tying alternatives; reduced injury risk; and, potential to eliminate the need for expensive, welding-grade rebar. It encompasses 10 Imperial and 15 metric Klip sizes for #3 to #6 and 6- to 20-mm rebar, along with corner Klips plus four installation gun models and gun extension handles.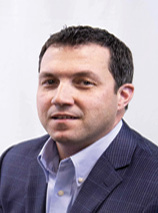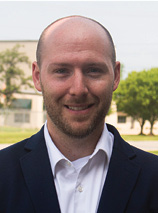 Iowa-based volumetric mixer truck specialist Cemen Tech Inc. has named Mark Rinehart as vice president – Sales and Marketing and Brian Kenoyer as director of Engineering. The moves are part of the company's focus on growing production and taking a technology-first approach to concrete equipment design and development.
Cemen Tech credits Rinehart's background in construction technology-related sales as contributing to the success of the recently launched Accu-Pour fleet management software platform. Prior to the volumetric mixer business, he held various roles for Ziegler Caterpillar, including director of Technology.
Kenoyer brings a methodical, disciplined approach to research & development, specifically for American markets. Prior to joining Cemen Tech, he was director of Engineering for Fives Landis Corp., a company serving automotive, energy and aerospace customers.
3D concrete printing technology specialist Apis Cor has received Regulation A+ qualification by the U.S. Securities and Exchange Commission to offer shares to accredited and non-accredited investors. Apis Cor bills itself as "an industry disruptor that has developed a wide range of advanced technologies and materials for the 3D-printed home industry." It is backed by a premier enterprise startup investor, Alchemist Accelerator, and At One Ventures, which targets companies credited with positive contributions to nature.
"We have dedicated a lot of time and effort to not only developing this technology but also to providing people the opportunity to join us in reimaging how construction works," says Apis Cor CEO and Co-Founder Anna Cheniuntai. "We're doing that through education, awareness, accessibility to 3D-printing knowledge, and investment opportunities. 3D-printing the walls of a building is only the beginning. We are now poised to lead the way in an estimated $16.6-trillion-dollar industry."
Ohio-based Wooster Products, a leader in anti-slip safety stair treads and walkway products, has added Matt Gray, as Research & Development and Quality Control manager. Gray holds a PhD from the Ohio State University Department of Chemistry and Biochemistry, and has extensive experience in synthetic materials chemistry plus powder diffraction. As manager of R & D, Dr. Gray leads an effort to improve existing products within the Wooster Products family and develop new ones to address customer needs. As the head of Quality Control, he oversees testing to verify that products meet the company's strict guidelines as well as regulatory requirements. His initial focus is on enhancing Niteglow, Wooster's photoluminescent (glow in the dark) non-slip product series.
---
COLUMBIA PSI BUILDS BAGGING PROGRAM WITH CONTROL DESIGN & MANUFACTURING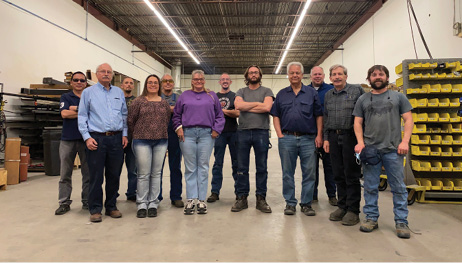 Rick Goode, chairman and CEO of Vancouver, Wash.-based Columbia Machine Inc., announced the acquisition of Control Design & Manufacturing (CD&M) assets last month, noting plans to integrate the business and its entire payroll with Columbia PSI, LLC in Denver.
Located in Englewood, Colo., CD&M is a recognized leader in factory automation solutions, designing, manufacturing, and supporting conventional bag palletizing systems, bag handling equipment, box forming and filling solutions and controls. Columbia PSI will join its extensive bagging product lines with CD&M's wide range of equipment. The addition of CD&M palletizing solutions, accessory conveyors, controls, box forming equipment, and years of experience will further grow Columbia PSI as an innovative, industry leader.
"Adding Control Design & Manufacturing to Columbia PSI, LLC is a great opportunity to expand our bagging solutions and allows us to grow our Denver-based team," says Tim Goode, general manager of PSI, A Columbia Machine Inc. company. "We have a long-term strategy for our Denver operation and CD&M builds on that vision. In addition, the CD&M employees bring valuable experience and product knowledge. CD&M offers new equipment to Columbia PSI, opens new markets, and broadens our potential customer base. Columbia PSI plans to continue the same exceptional service and support that CD&M has been known for over the last 30 years of business and is excited to carry on the company and its employees as we integrate the two companies."
Ahead of retirement, adds CD&M Principal and President Dale Kintgen, "I wanted to ensure that CD&M would continue to supply reliable equipment and offer the same customer support that our customers are used to receiving for the last 30 years. Columbia PSI will carry on that vision while keeping the business in Denver and providing ongoing employment opportunities for my staff."
"CD&M has been a very head down, highly technical, customer focused company since its inception. The more we have been exposed to the extensive list of factory automation solutions they have designed, manufactured, integrated, installed and supported over the years, the more impressed we have become," observes Rick Goode. "We are excited to integrate the CD&M Team into Columbia PSI, our Bagging and Packaging Business Unit, and look forward to offering CD&M solutions to our customers in over 100 countries around the world."
The acquisition continues Columbia PSI's strategic vision to grow its bagging product line and offer industry-leading factory automation solutions, he adds. CD&M will operate out of its existing location until Columbia PSI upgrades are complete. Merging the two companies in the Denver area gives Columbia PSI increased manufacturing capabilities and additional space dedicated to bagging and packaging equipment. The Mile High City operation complements Columbia Machine's other North American manufacturing, service and parts centers in Vancouver; Ontario, Calif.; Orlando, Fla.; Smithsburg, Mass.; and, Mississauga, Ontario.