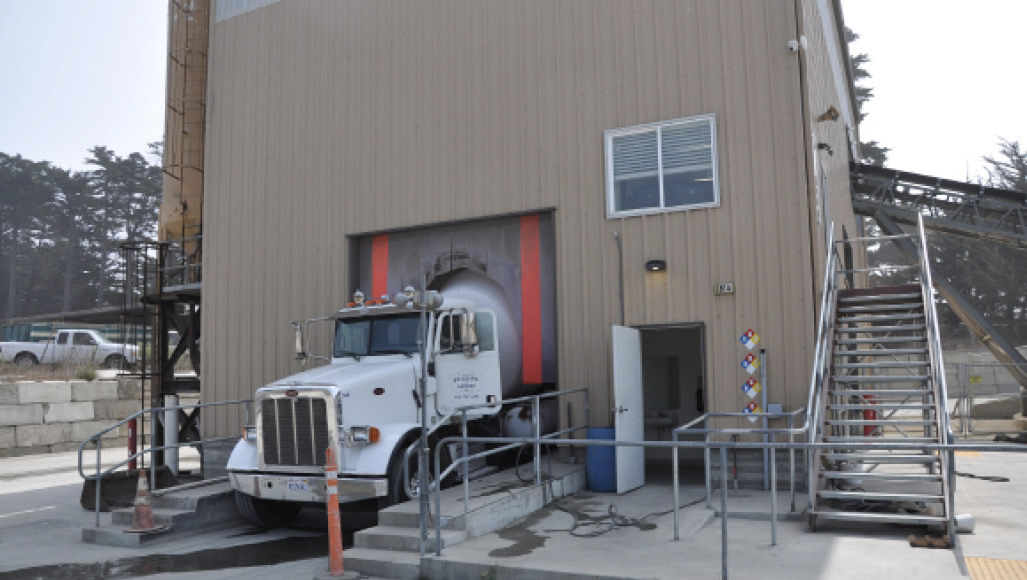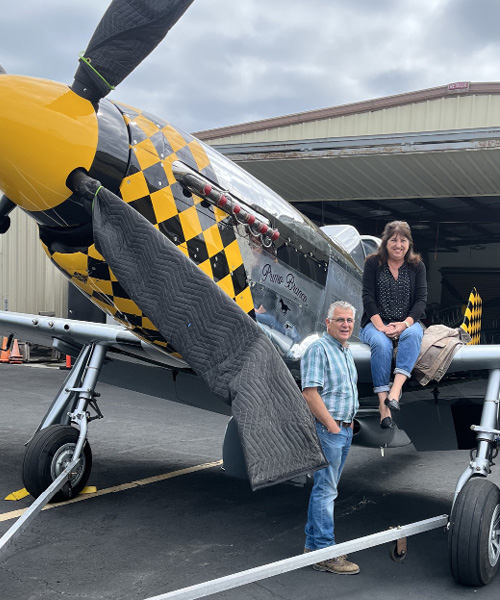 Exorbitant land costs, NIMBY (not in my back yard) undercurrents, and a thick extra layer of plant approval or permitting measures hamper concrete plant development or upgrades along much of the California coast. No stranger to new construction or site improvement challenges, Half Moon Bay (HMB) Building and Garden Inc. has raised ready mixed production capabilities by reconfiguring a third of its premium 12-acre parcel—located in the center of a historic beach town about half hour south of San Francisco—and addressing neighbor or California Coastal Commission concerns through two years of planning and outreach.
Beyond town, city or county government agency clearances, the California Coastal Commission issues the final stamp for all building construction or permit-bound upgrades within a boundary typically running from five miles inland to three miles out into the Pacific Ocean. In the 70-mile stretch from San Francisco to Santa Cruz, HMB Building and Garden has the largest industrial-zoned property within the California Coastal Commission boundary. The value of that zoning has to be appreciated in terms of an agency "committed to protecting and enhancing California's coast and ocean for present and future generations through careful planning and regulation of environmentally-sustainable development, rigorous use of science, strong public participation, education, and effective intergovernmental coordination."
HMB Building and Garden co-owner Ed J. Andreini took the California Coastal Commission's philosophy to heart in 2017. With the assistance of Stephens Mfg. dealer ConRoc Distribution, he mapped out batch plant and new aggregate storage and handling plan to succeed a spent Ross model with three-compartment aggregate bin and two 40-ton cement silos. He solidified air and stormwater permit applications by investing in an environmental impact statement, prepared around an enclosed plant versus the legacy open air design. The statement helped expedite Commission approval of the plant overhaul.
EFFICIENT FOOTPRINT
A tightly configured Stephens Eagle Plant in a 36- x 72-ft. enclosure, capped at a 40-ft. height, the new batch plant loads mixer trucks parallel to the prior charging alley. That real estate has been productively repurposed with a 14-ft. drive over ramp to accommodate end or double bottom dump trucks. The ramp bunker provides up to 20 tons of aggregate storage, minimizing the amount of material in bunker block-bound stockpiles. Sand and gravel are transferred to the Eagle's 170-ton overhead bins by a radial stacker. A 90-ton in-truss silo is dedicated to portland cement, while two existing 40-ton silos outside the enclosure hold fly ash and slag cement. Pacing northern California concrete practice, HMB Building and Material is geared for orders or project schedules where mix designs have up to 50 percent replacement of portland cement.
The new iron is fitting for a niche operator marking 46 years in ready mixed production. HMB Building and Garden entered concrete in 1976 with a Sunrise batch plant and fleet of towable, 1-yd. trailers similar to the current series from Oregon's Cart-Away Concrete Systems Inc. The landscape materials dealer and small order concrete business operated under founder Ed A. Andreini (1937-2014). His son Ed J. Andreini helped steer the ready mixed concrete profit center toward higher output and a small fleet of conventional mixer trucks. In 1991, a year before he assumed general manager duties, HMB Building and Garden stepped up production capabilities with a Ross Sidewinder transit mixed plant. Ed J. Andreini's son, Nico, has recently joined the landscape materials and ready mixed concrete operations. An established paving business occupying acreage adjacent to the ready mixed plant, Andreini Bros., runs under the founder's other son, Mario Andreini.
HMB Building and Garden has been uniquely positioned ever since entering ready mixed production, thanks to a) concentration on 50-yd. or smaller orders, including colored mixes for a market that was well ahead of the decorative concrete and premium flatwork curve; and, b) the lack of capacity serving the immediate community plus relatively remote, affluent communities dotting the mountainous terrain from the western edge of Silicon Valley to San Francisco.
The town of Half Moon Bay, moreover, has essentially single east-west and north-south vehicle entry points: Highway 92 and Highway 1 or Pacific Coast Highway (PCH), respectively. With flanking rows of tall cypress trees, the former buffers the ready mixed plant, retail landscape business and Andreini Bros. parcel. PCH accesses project sites to the north, many difficult to reach from ready mixed plants supplying the Highway 101 corridor that links San Jose and San Francisco. HMB Building and Garden occasionally sends mixer trucks for specialty orders in San Francisco, a city of 700,000-plus whose only two ready mixed plants are on adjacent, east side sites convenient to few pours.
TAKING FLIGHT
Years ahead of buying concrete mixer trucks, Ed J. Andreini began to follow in the footsteps of his father, an ace pilot whose years on the air show circuit earned him Hall of Fame induction with the National Aeronautic Association-affiliated International Aerobatic Club. The son took well to a PT-13D Stearman, a Single Propeller, Bi-wing aircraft widely used for training during World War II, and completed his first solo flight at 15—prior to obtaining a driver's permit.
With pilot's licenses perpetually renewed and flight hour logs ever expanding, the Andreini family built a fleet of vintage craft, starting in 1996 with the purchase and restoration of a Yak, World War II Russian fighter. A six-seat Piper Twin Engine Aircraft passenger model was added five years later, followed in 2010 by P-51 Mustang, a single-seat fighter craft deployed in WWII and the Korean War. The planes reside in a family owned hangar at the Half Moon Bay Airport, located about three miles up PCH from the HMB Building and Garden and Andreini Bros. parcel.