Sources: Black Buffalo 3D Corp., New York; CP staff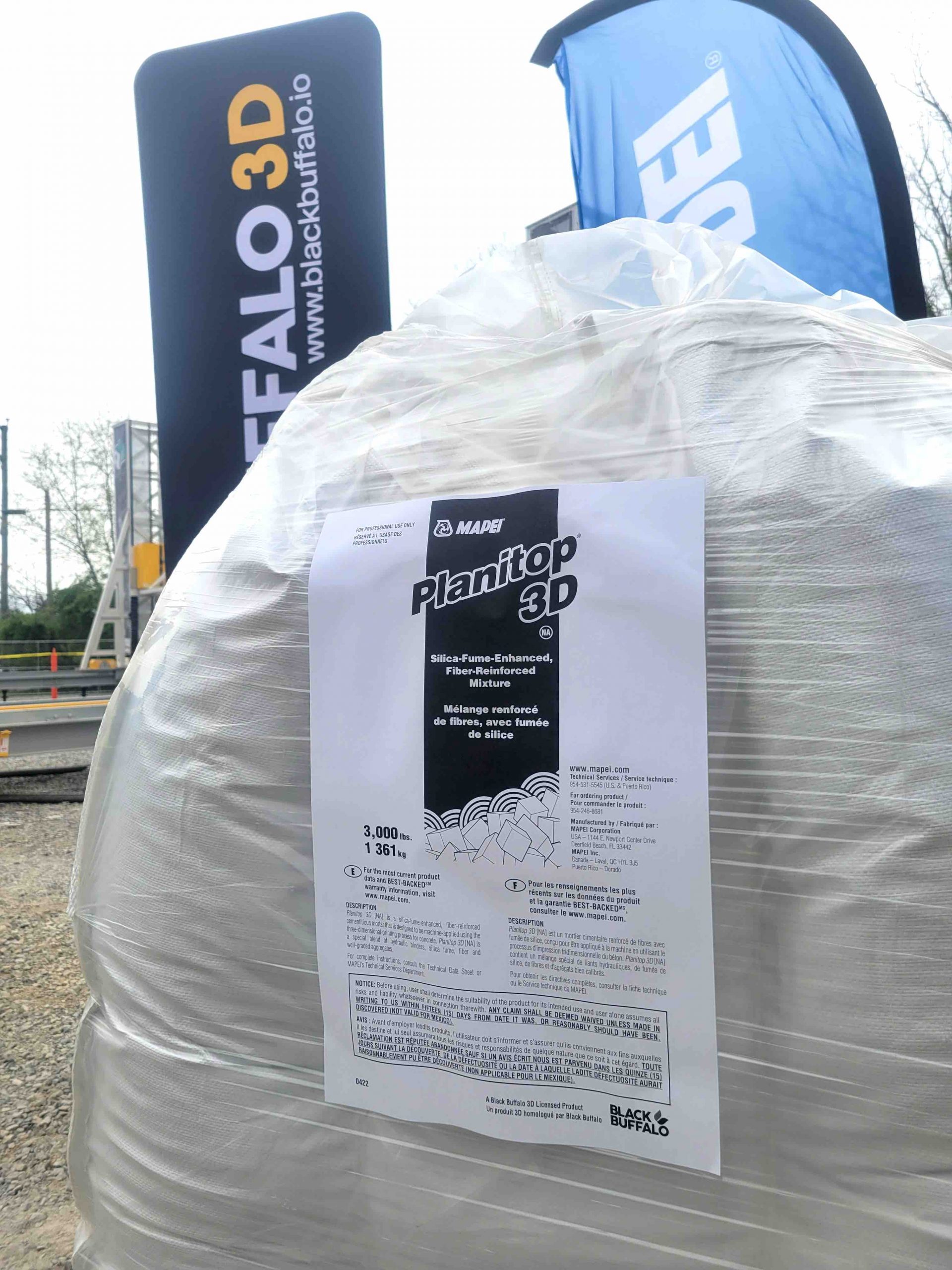 A recently formed strategic research, development, and manufacturing partnership involving Nexcon 3D construction printer provider Black Buffalo and admixture supplier Mapei Corp. has released Planitop 3D, a packaged, cement-based ink/mortar. The launch times with a project spelling significant initial scale: Affordable-home builder Alquist 3D will use a Nexcon printer and Planitop 3D on a 200-unit community in Pulaski, Va.
"[Our] team recognized the need for standardization in materials to drive the next phase of growth in the 3D construction industry," explains Michael Woods, chief executive officer of Black Buffalo parent Big Sun Holdings. "Mapei was able to enhance the formula our team developed and take it to the next level, outclassing every product on the market. [Planitop 3D] makes printing homes, buildings and infrastructure financially feasible on nearly every level."
"Structures printed with Planitop 3D and Black Buffalo Nexcon printers represent technology at its most compassionate, creating a more affordable housing market," adds Mapei CEO Luigi Di Geso. "We are proud to be involved in this evolution in construction and housing."
The Planitop 3D and Pulaski community announcements follow extensive material and equipment testing. Mapei enlisted Intertek in York, Pa. to verify that the ink/mortar meets acceptance criteria of the ICC-ES AC509 – 3D Automated Construction Technology for 3D Concrete Walls standard. Black Buffalo tested the material's fresh and cured properties in Elizabeth, N.J., where Nexcon models printed demonstration structures during 13-hour cycles.