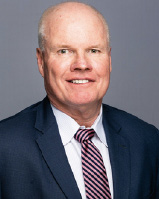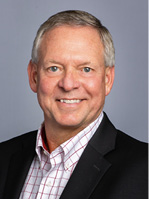 Pursuant to a leadership succession plan, Denver-based aggregates, cement and ready mixed operator Summit Materials Inc. has named Tom Beck as executive vice president. He transitions to the post after 25 years with the producer's Continental Cement Co. business in Missouri, the last nine years as president. His successor is 20-year industry veteran David Loomes, who has most recently served as Continental Cement senior vice president of Sales and Supply Chain, and will also have the additional title of Summit Materials senior vice president.
"Tom's leadership, industry experience, and commitment to his community have been central to Continental's success," says Summit CEO Anne Noonan. "In his transition to executive vice president, he will be maximizing growth and value creation in the cement business, advancing industry partnerships, and leveraging other professional associations to advance our Elevate Summit Strategy."
Minnesota-based Wells, one of the largest precast, prestressed producers in the United States, has appointed Patricia Haddon as market development manager, part of the Strategy team. She is responsible for product line development and will focus primarily on expanding building envelope solutions, including the versatile, economical and lightweight Infinite Facades system. The pre-engineered, integrated precast panel and glazing solution has quickly become one of Wells' popular building offerings due to its aesthetic flexibility, resilience and durability.
Haddon will also support product managers, new product development and marketing teams, and expand Wells' ability to offer transformative building solutions across the Midwest, including the Chicago, Milwaukee, and Madison markets. Working with Senior Vice President and Chief Strategy Officer Kimberly Wacker, Haddon will help define Wells product value propositions and differentiators, along with new ways to effectively communicate unique values and benefits of precast, prestressed concrete to existing or potential partners.
"Partnerships are the heart of everything Wells does," says Wacker. "It's through collaboration and transformative building solutions that we help people thrive—whether they're our partners or the people who live in, work in, and enjoy the facilities that Wells helps construct. Adding a dedicated market development manager to our team ensures we are continuously finding new opportunities to support clients' success."
With more than 30 years of experience in management and sales roles, Haddon has a proven record of helping exceed company goals and expectations across a range of industries. Most recently, she worked as senior director in the commercial real estate industry for City of Hope in Duarte, Calif., creating, hosting and supporting industry fundraisers and raising over a net $1 million each year.
Solidia Technologies, New Jersey-based provider of decarbonization processes and sustainable solutions to the construction and building materials industries, has named James Hardie Industries veteran Padmaja "Paddy" Parakala, Ph.D. director of Research and Development.
"Dr. Paddy brings 20 years' experience leading the technical direction of material science teams, driving breakthrough innovations in performance and sustainability in multinational companies," says Solidia Interim CEO Russell Hill. "Her expertise includes energy-efficient building products, sustainability and durability, thermal barrier coatings, formulation development for ready-mix, and fiber cement technology. She has filed 30 patents and helped commercialize new products and solutions through sponsoring organizations, contributing to a significant increase in revenue and market share.
"Solidia's mission to create environmentally sustainable products is aligned with my higher purpose of making the world a better place for our future generations," adds Dr. Paddy. "The opportunity to create and commercialize products that have a lower carbon footprint, decrease water consumption, reduce energy consumption, and cut gas emissions greatly inspires me as it would help address major environmental and societal needs."
Dr. Paddy's relationship with Solidia commenced at Innovantage, the professional services firm she founded to help companies gain a competitive advantage through innovation. There, she supported strategic initiatives and oversaw aspects of the development of new technologies, including delivering a white paper covering risks and opportunities for the application of Solidia's low-temperature ceramic technologies for emerging new products. She also provided guidance to Boral Innovation Factory on optimizing the performance of natural pozzolans as supplementary cementitious materials and in developing large-format, lightweight concrete panels with an authentic look to meet both residential and commercial markets.
She also previously served as principal scientist and product performance leader at James Hardie Building Products in Sydney, where she was awarded Innovator of the Year for four consecutive years and received the Captain's Award for Excellence in Leadership. She was also recognized by General Electric as one of the top 10 scientists at the Jack F. Welch Technology Centre, where she served as lead scientist.
Separately, Solidia Technologies has named international growth and innovation leader and entrepreneur Pradeep Ghosh as senior director of Strategy and Business Development. Ghosh brings over 15 years of experience accelerating growth across industries, value chains, and markets, fast-tracking technological and operational innovation for large corporations, start-ups, and countries, with a specialty in elevating the performance of building materials manufacturers and their value chain partners.
"We have arrived at a watershed moment: solutions to the climate challenge must be implemented worldwide, and fast, and industry leaders are seeking solutions to lower their impact and exposure to risk," says Ghosh. "By scaling sustainable building materials manufacturing solutions, Solidia is helping one of the world's largest industries accelerate innovation that will benefit not only themselves, but also people and the planet."
A go-to-market and commercialization expert, Ghosh co-founded advisory firm Plus Alpha Group, where he helped design simplified, growth-accelerating solutions. His work with building materials manufacturers included: a pilot strategy and design for a construction fasteners manufacturer to test a novel robot-as-a-service venture with a tech startup; a strategy for a specialty ceilings manufacturer to accelerate adoption of a digital app by architects and designers; and, a market expansion strategy for an insulation manufacturer seeking to accelerate the adoption of pre-fab and modular construction through integrated systems and assemblies. As senior director, Corporate Innovation – Building Science & Technology Commercialization at USG Corp., he led the market-facing, big ideas innovation and technical services team to scout, develop, and commercialize new technology platforms.