The Precast/Prestressed Concrete Institute joined other organizations around the world in recognizing International Women's Day. The early-March event is aimed at increasing awareness about issues impacting women's equality; calling out inequality while working to forge positive action; recognizing where important gains are being made; and, celebrating women's accomplishments.
"I want to work with members to achieve the goal of creating a platform of support and resources for diverse people and the companies wanting to hire them," says Cresset Chemical Technical Sales Manager Natalie Martin, who chairs the PCI Industry Diversity Committee. "We are past envisioning and talking about it. It's time to take the steps on becoming leaders in the construction industry and make PCI the first sector of construction to accept diversity at all levels." The Industry Diversity Committee formed four years ago with a mission of fostering awareness around the value of diversity and an atmosphere of inclusivity in the precast, prestressed concrete industry. A Women in Precast reception it hosts during the PCI Convention engages producer and associate members and guests in discussion of common issues, successes and challenges.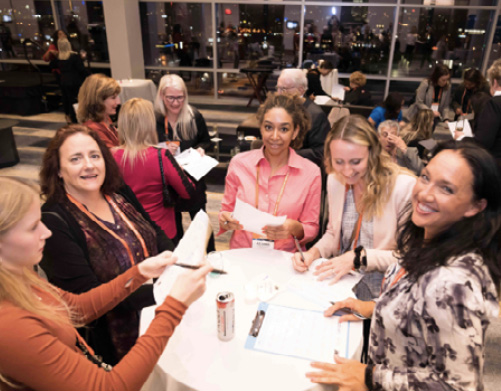 The American Concrete Institute has recently approved a new position statement on the topic of civil/architectural/structural engineering curricula. It joins 12 other such documents supporting policy positions along with state, federal, and international programs, rules, and regulation. ACI's newest position statement holds: "Encourage colleges and universities with civil, architectural, or structural engineering curricula to retain or include material and structural courses on design and code compliance in accordance with recognized consensus-based standards developed by accredited standards development organizations."
Institute position statements are focused on advocacy efforts related to code development and adoption; future statements may focus on other ACI programs, services, and activities. The process of creating position statements and advocating for ACI code adoption emanated from Institute directors.
The World Cement Association, London, has expanded its international network with the addition of Los Angeles-based artificial intelligence and machine learning platform developer Concrete-AI as an associate corporate member. Concrete-AI's mission is to accelerate the decarbonization of concrete while ensuring certainty of performance plus compliance with existing codes and standards. It fosters sustainability by optimizing the use of cement, aggregates, and diverse supplementary cementitious materials in concrete, in an unparalleled manner by a data-driven approach.
"Reducing the environmental impact of cement and concrete and improving energy efficiency is one of the most important challenges we have today when it comes to cutting emissions and making global net-zero a reality," explains WCA CEO Ian Riley. "Technologies like Concrete-AI address these challenges and have a vital role to play in moving concrete to the age of artificial intelligence, benefiting the cement sector and our members around the world."
"Concrete is by far the most manufactured material in the world. Reducing the amount of cement in concrete would both increase profits and decrease carbon intensity," adds Concrete-AI CEO Alex Hall. "Producers have a singular opportunity to benefit from our platform that enables them to leapfrog concrete design at a low cost. We look forward to working with WCA's members as the industry looks to reduce its environmental impact."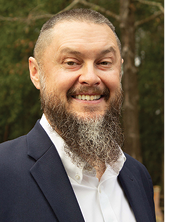 Skilled construction craft education and certification specialist NCCER has appointed Tim Taylor, P.E, Ph.D., to director of Research. He will oversee a department whose mission is to bring more awareness and prestige to construction craft careers by establishing NCCER as the source for research on the industry workforce. Taylor previously had a leadership role in an industry-driven research team led by NCCER and the Construction Industry Institute, resulting in publication of "Restoring the Dignity of Work: Transforming the U.S. Workforce Development System into a World Leader."
Most recently, Taylor served as the Chair of Construction Engineering and Project Management in the Department of Civil Engineering at the University of Kentucky.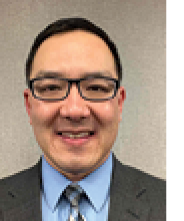 Associated Builders and Contractors has named Joseph Xavier as senior director of Health and Safety. On behalf of the association, its 69 chapters and 21,000-plus member companies, he will lead a multidisciplinary national team to execute an aggressive health and safety strategy; provide expertise on compliance with federal, state and local safety and health laws; create world-class resources and educational programs; and, develop strategies that help meet the health and safety needs of the future workforce.
"It is vital that construction industry workers feel safe and are safe on the job and in the office, and that requires a daily commitment by leadership to decisions, routines and business models that prioritizes safety as a core value and builds a culture of total human health," says ABC Vice President of Health, Safety and Environment Greg Sizemore. "Joe will be instrumental in ensuring safety continues to be in the DNA of our members and chapters, and that the leaders across ABC cultivate strategies that focus on total human health. He brings more than three decades of safety experience to this role; our association, members and industry will be safer and healthier for it."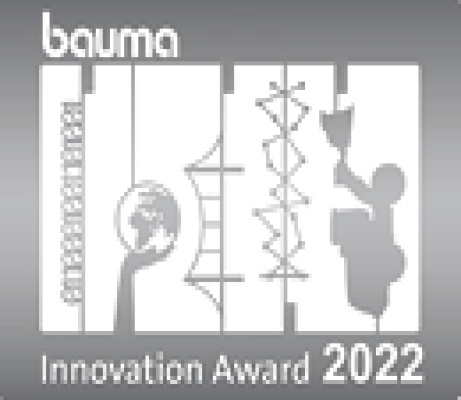 GRANITEROCK ACCOLADES
Green Journey, a 27-minute production on how California aggregate and ready mixed concrete producer Graniterock is transforming its approach to energy use and setting an example for environmental leadership in construction materials production, has earned an Award of Merit in the Accolade Global Film Competition. The La Jolla, Calif. organization and festival recognizes film, television, videography and new media professionals who demonstrate achievement in craft and creativity, and those who produce standout entertainment or contribute to profound social change.
"We are excited to share with the world an ongoing journey to make a difference for our environment and the future," says Graniterock Senior Video Producer Robert Ellenwood.
Green Journey and other entries were judged by film and television industry professionals. "Entries [were] received from around the world from powerhouse companies to remarkable new talent," affirms Competition Chair Rick Prickett. "The Accolade helps set the standard for craft and creativity. Judges were pleased with the exceptionally high quality of entries." — www.accoladecompetition.org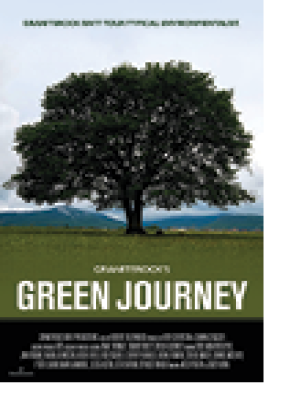 CALL FOR ENTRIES
Organizers of the bauma trade fair, October 24-30 in Munich, are accepting entries in five Innovation Award categories: Climate protection, Digitalization, Mechanical engineering, Building, and Research. Candidates can submit documents and image files via a form in the portal, www.bauma-innovationspreis.de, through May 3.