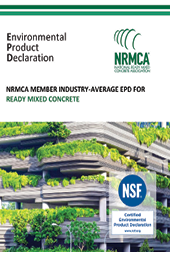 National Ready Mixed Concrete Association producer members have lowered their carbon footprint by 21 percent in seven years, according to a new Life Cycle Assessment (LCA) report and Industry Wide Environmental Product Declaration (IW EPD). NRMCA has tracked environmental impacts—carbon dioxide emissions, energy and water use, and waste associated with ready mixed concrete production activities—since releasing an inaugural LCA in 2014. 
The new LCA and IW EPD inform producer strategies tied to NRMCA's recent endorsement of the Portland Cement Association Roadmap to Carbon Neutrality. "Members are well on their way to carbon neutrality [by 2050] through innovative product formulations, improved production practices and embracing new industry technologies," says NRMCA President Mike Philipps.
"Adopting portland-limestone cement and other blended cements means we can continue to build energy-efficient and disaster-resilient structures with concrete, but with a lower carbon footprint," adds Executive Vice President of Structures and Sustainability Lionel Lemay. "We collaborate with developers, owners, engineers, architects and contractors through our Build With Strength initiative to improve building performance at lower cost and environmental impact."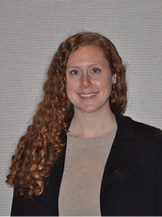 CIM GRADUATE JOINS NRMCA CODES TEAM
Katie Poss has joined the National Ready Mixed Concrete Association as director, Sustainability Initiatives, charged with providing members and State Affiliates technical support on green building standards—LEED, Green Globes and International Green Construction Code among them. A graduate of the Concrete Industry Management program at Middle Tennessee State University, Murfreesboro, she will work with the NRMCA Codes and Sustainability team to support concrete's position in green building practice. She will also manage education and certification tied to green building standards and preparation of Environmental Product Declaration, Responsible Sourcing, Corporate Social Responsibility or Ingredient Disclosure (Health Product Declarations, Cradle to Cradle, GreenScreen) documents or programs. She arrives from the Nashville office of general contracting giant Turner Construction. She remains in Nashville and reports to Senior Vice President, Sustainability, Codes and Standards Tien Peng.