Sources: Remora, Livonia, Mich.; CP staff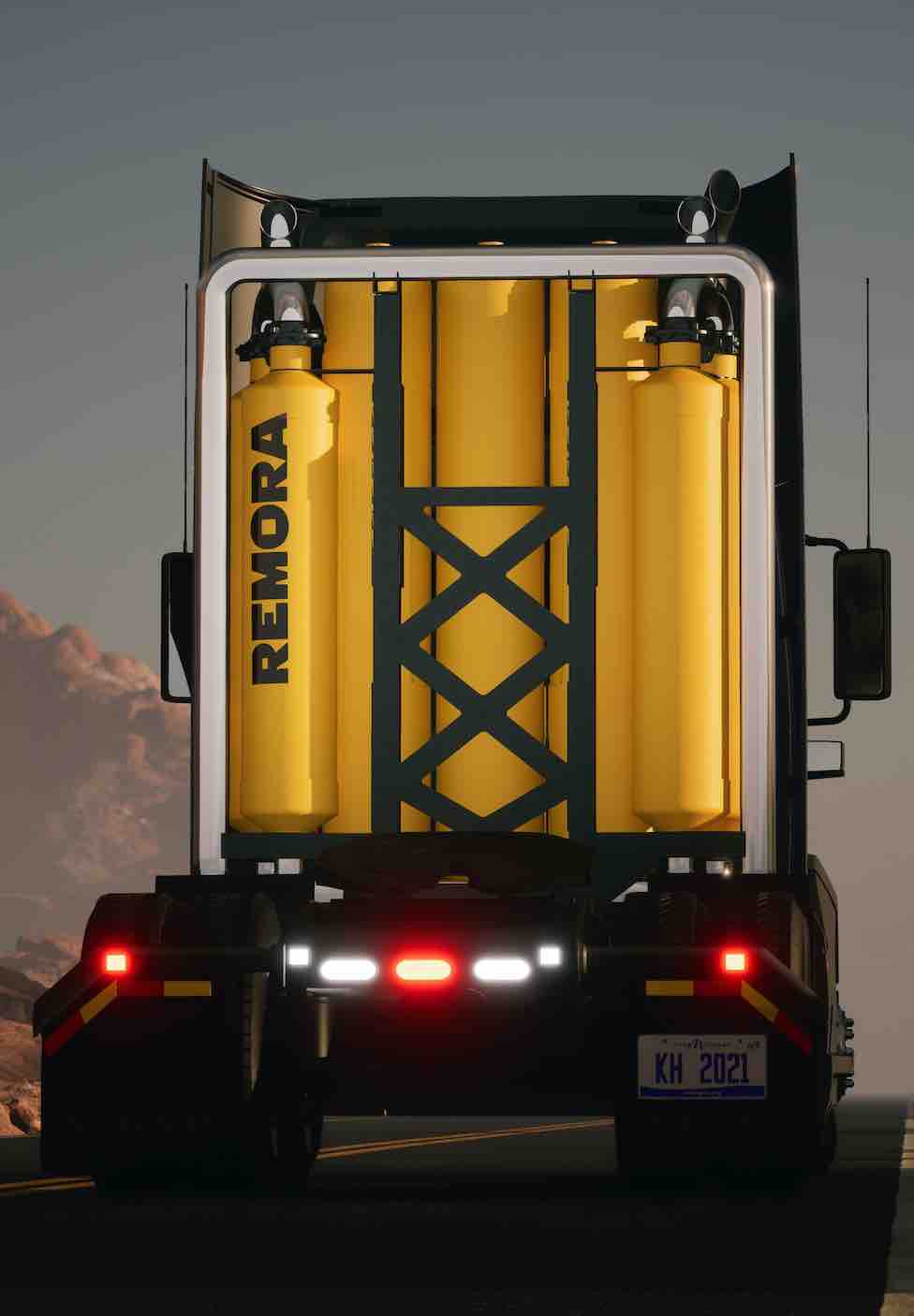 Pittsburgh-based flatbed fleet JLE Industries plans a 90-day pilot for a truck frame-mounted tank assembly that filters and isolates tailpipe carbon dioxide. Tanks are engineered to capture up to 80 percent of the greenhouse gas, which represents about 13 percent of vehicle exhaust.
Developer Remora characterizes the assembly as a giant filter, equipped with scrubbing technology and capable of compressing CO2 for off-loading at a truck's home base or other designated gas collection point. If tanks fill up before a driver has a chance to offload the compressed CO2, the device automatically bypasses exhaust capture so the vehicle can complete the duty cycle.
The Remora pilot is integral to JLE's long-range decarbonization strategy, notes CEO Evan Pohaski. "Our value statement is to exceed the needs and expectations of all stakeholders through accountability, performance and integrity," he adds. "We consider the environment one of our stakeholders. Our capital investment in Remora's technology demonstrates the seriousness of our commitment to continually raising the bar on sustainability." — Remora, 734/744-4862; www.remoracarbon.com